Pro dancer Janette was reportedly given urgent medical attention on Wednesday
Strictly Come Dancing was back with a bang last week as our fave celebs took to the famous dance floor to debut their best moves.
But after wowing everyone with his impressive foxtrot during Saturday night's show, Aston Merrygold was left mortified when he DROPPED dance partner Janette Manrara during rehearsals.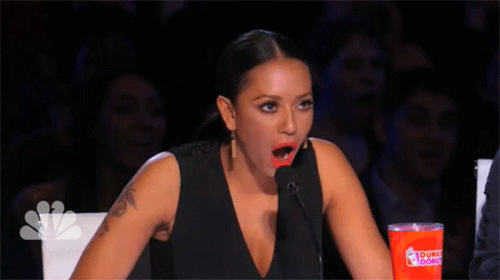 US professional Janette reportedly had to be checked over after falling from the former JLS singer's shoulders while practicing an ambitious salsa routine on Wednesday.
Read: All the Latest TV news 
'Aston was lifting Janette but it went horribly wrong,' a source told The Sun.
Luckily the Strictly pro came out of the accident unscathed, as the source said: 'It left her shaken and she had to be checked over by the team. Fortunately it looks like she's fine, which is a big relief.
'But it's a confidence knock for them.'
And it looks like 29-year-old Aston has also been left shaken by the dancing disaster, as the insider continued: 'Aston was mortified. He couldn't stop apologising.
More: 'Gorgeous couple!' Strictly Come Dancing's Mollie King and AJ Pritchard fan relationship rumours with hot new pictures
'Janette was very gracious and doesn't want it to impact him. She still trusts him to get the lift right when it really counts on Saturday night.'
Before adding: 'They obviously feel under pressure to live up to their early success and that has led to them coming up with an incredibly ambitious routine.
'But it is dangerous and a lot can go wrong. Janette has told Aston she believes he can do it but it comes with a significant risk.
'He could very easily kick her in the head in another move they're planning. But they are determined to finish top again.'
The scary incident comes after X Factor star Aston gave fans a glimpse of the tricky lift on his social media page earlier this week – demonstrating just how dangerous the routine is.
In a video posted to his 206k followers on Instagram, Aston and Janette can be seen attempting the move before falling to to the floor.
However the dad-to-be assured his fans: 'No I didn't drop @jmanrara ….. Again #forf**ksakemerrygold #week2 #igotthis #ithink'.
Eeek! Despite the mishap, we have every faith in Aston and Janette nailing the routine this Saturday.
Good luck, guys!