Well that's one way to set the record straight...
Katie Price is keen for everyone to know just how great her body is after being featured on a rather unflattering programme.
The glamour model hit out on Instagram on Sunday night when she learned that she was one of the subjects of Channel 5 documentary series Botched Up Bodies – and got her point across by sharing a racy photo of her figure in some revealing underwear.
Katie Price: 'I wanted to commit suicide after Kieran's affair'
'I hear I'm on @channel5_tv botched bodies!' Katie, 38, captioned the shot.
'My body is not botched up thx prob cause I won't go on show they slating me! My bod is amazing✌👙😤'
Well that's one way to set the record straight, eh? With the daring photo showing off Pricey's ample cleavage and tanned thighs, she's clearly not feeling shy about her shape AT ALL.
The mum-of-five has received support from fans too, with many stating that they think she's more babe than botched.
'You look fine to me 😂👌🏽 keep doing you Katie,' one admirer commented.
Another added: '@officialkatieprice is the definition of body goals!!'
Katie also clarified that she's particularly happy with her boobs now after recently undergoing her eighth op on them.
The TV star previously had some problems with her the way her implants early last year and had to have emergency surgery following her appearance on Celebrity Big Brother.
'I've not had botched boobs I just didn't heal but now they are amazing because I have a amazing surgeon dr Plovier at be clinic Brussels,' Katie wrote in the comments section.
It all comes after Pricey went back to having larger implants following a period of having smaller boobs last year.
Last month she caused a stir by showing her new chest off in a skimpy swimsuit on Loose Women but it's clear that Katie doesn't let criticism get to her.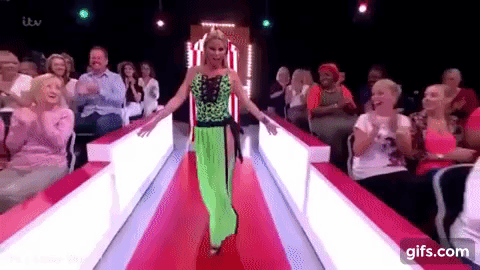 After her 'botched' response she posted some cryptic quotes on Instagram, with one reading: 'Stand up for something, even if it means standing alone.
'Because often times, the one who flies solo has the strongest wings.'