Singer dines with Chancellor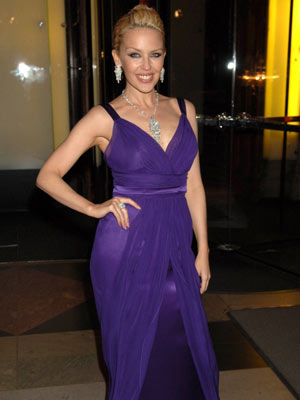 She may have dated an eclectic mix of men but Kylie's latest dinner companion really takes the biscuit.
The singer, 38, who in the past has stepped out with Jason Donovan, Michael Hutchence and Olivier Martinez, has now been spotted enjoying the company of Gordon Brown.
The unlikely pair shared a meal at swanky London restaurant Rules last month and they stayed out until 1.30am.
Friends of the Chancellor have said he was 'knocked out' by the Aussie star and he told them: 'She was very intelligent and had lots to say about politics and the world.'
But unfortunately it seems that the duo are not a match made in showbiz heaven.
Mr Brown, 56, is already happily married and is currently in the midst of hosting a series of dinner parties for people in entertainment.
Kylie's just one of many numbers in his little black book…