They've both come a LONG way...
After what seems like FOREVER (it's actually only been nine months, of course), Cheryl Cole and Liam Payne are preparing to welcome their baby any day now.
They only went public with their relationship in February 2016, but it's been a whirlwind 13 months, with the pair battling harsh opinions from some of their most devoted fans as well as going through the final stages of Cheryl's divorce from Jean-Bernard Fernandez-Versini. But their new baby will no doubt be worth all the strife.
However, their story started a long time before that – and luckily for all of us, it's on video!
More: Moving on? Cheryl's ex Jean-Bernard Fernandez-Versini enjoys dinner date with her wedding dress designer
Read: All the Latest Celebrity News  
Of course, Liam tried out for The X Factor for the first time back in 2008 – and guess who managed to be on the judging panel? His future girlfriend and potentially mother to his first child, Cheryl!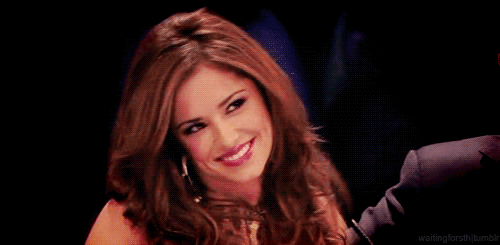 Since Liam was only, erm, 14 at the time, it clearly wasn't a case of love at first sight… but that didn't stop the One Direction star from trying his luck in a super cute way with Cheryl, who he this week called his 'dream girl'.
Cheryl was smitten with Liam's singing and his nerve, telling him: 'I think you're really cute. I think you've got charisma and you give us that cheeky little wink.'
Cheryl, then married to Ashley Cole, was very impressed with his rendition of Fly Me To The Moon, and sent him through to the next round.
But it's clear Liam, like most other teenage boys, had a little crush on Chez from the start.
And now look where they are! A reminder to all to never give up on your dreams.
MORE: 'It's a precious time for us': Liam Payne opens up about 'dream girl' Cheryl as they prepare for baby
Relive Cheryl and Liam's cuuuute first meeting in full below!