The reality star faced a frightening moment in labour
After keeping schtum since giving birth nearly two weeks ago, Danielle Lloyd has FINALLY revealed her new baby boy's name – and it's quite an unusual choice.
The reality star and her fiancé Michael O'Neill have called their son Ronnie, having asked her older sons for their help in making the final decision.
MORE: Danielle Lloyd wades into Cheryl post-baby body debate with shock pic
'While I was pregnant it was a toss up between Ronnie and Leo, but we asked the boys and they all preferred Ronnie, so that's what we went with,' says Danielle, 33.
'It's also my late granddad's name, which makes it extra special.'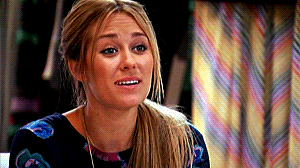 The mum-of-four adds: 'He sounds like a snooker player, doesn't he?! Now we just need a Reggie and we'll have our two little Krays.'
Danielle is clearly over the moon to have Ronnie here safe and sound after going through a frightening moment during labour.
The TV star has revealed that the tot at one point became stuck, triggering fears that he could struggle to breathe.
'Ronnie got stuck during labour for what felt like a lifetime,' Danielle tells OK! magazine. 'I was really scared. We were so worried he wouldn't be able to breathe.
'Hearing him cry for the first time when he came out was the best feeling ever, and such a relief.'
And she also says of the birth: 'I was lucky that I got the water birth I'd always wanted, and I delivered him with just gas and air.'
Danielle – who has sons Archie, 7, Harry, 6, and George, 4, from her marriage to Jamie O'Hara – has got her hands pretty full right now but is already open to the idea of having more children.
'When you're in labour you think, never again, but just a few days later you're thinking about having more!' she admits.
'Having Ronnie has made me and Michael more of a unit, and I think another baby, a little girl especially, would only cement that more.'
Awww. Sounds like Ronnie might not be the baby of the family forever then…