Er, you okay, Pricey?
Katie Price is never afraid to speak her mind on social media but sometimes her thoughts ain't half confusing.
The glamour model left her followers baffled on Friday when she posted a message about her early morning musings on Twitter which is pretty bizarre – and VERY difficult to understand.
Is Katie Price about to be on THIS reality show?
Katie, 38, wrote: 'Hate being up earlier with my brain spinning in idea to do my own stuf and collaborate so bored by my mind after'
Er, what? Pricey's followers were a bit concerned by the strange Tweet and were quick to flag up to the mum-of-five that it was a struggle to decipher it.
'eh? That makes no sense,' one commented, whilst another said: 'what are you goin on about !!!!!'
Others pondered whether it was simply being up early that had affected Katie's Tweeting skills.
'I can see that your brain hasn't woken up yet,' a Twitter user suggested. Well we've all been there, right? Someone get that gal a coffee.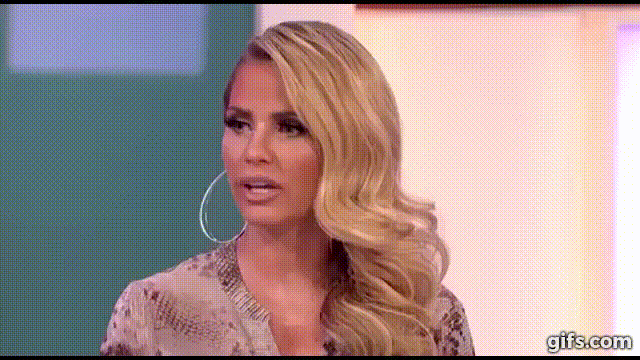 It comes after Katie admitted that she was feeling pretty groggy when she posted a video on Instagram about being awake in the wee hours.
The blonde star is seen looking casual in glasses and very little make-up in the footage as she explains her family goings-on, with hubby Kieran Hayler busy helping her eldest son Harvey – who suffers from multiple disabilities including blindness, autism, ADHD and Prader-Willi syndrome – get prepared for the day.
'Oh my god, I'm so tired,' Katie groans in the clip.
'Harvey's up now getting ready for school, Kieran's doing him. The babies are asleep, they won't wake up until 10.
'Junior and Princess will be the same. So I'm going to go back to sleep because I'm tired!'
Pricey then blows a kiss to the camera. By the sounds of her Twitter message though it looks like Katie didn't get much more kip – never mind, Pricey, the weekend's coming!