Girl on girl dramz!
Nothing quite like a lil' inter-reality TV feud- *espesh* when it involves the v. feiry Jenna Lucy.
And it would appear that the CBB star has managed to land herself in a bit of good old beef with Love Island 2017 winners Amber Davies and Kem Cetinay.
Yup… we smell dramz!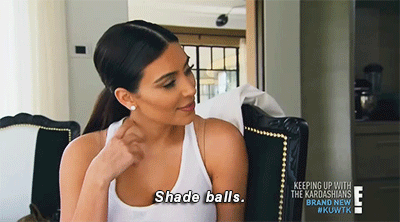 So this this is the sitch…
Last week, Amber had thrown a party in celebration for her collaboration with Motel Rocks and also her 21st birthday.
Many famous faces had turned up to celebrate the collab- including Jemma Lucy. However, the knees up in Manchester did not go to plan for Jemma- who claims she was refused entry to the event!
See: Eek! Celebrity Big Brother's Jemma Lucy is left furious as she's denied entry into Harrods for THIS reason
Speaking on a social media video, Jemma hits out at the Love Island lady.
Directly addressing Amber, she shares: 'You should have just let me f***ing in. I ain't turning up to an event trying to get in, I'm going somewhere I've been invited from Manchester'.
According to the lady, she had turned up at the event only to be told: 'I'm sorry Jemma you ain't coming in because Amber and her PR team have told us not to let you in'.
Jemma then added: 'the whole thing was dealt with so badly, I felt so disrespected, it's so rude and I'm still to this day not had an explanation or an apology off anybody and don't tell me something's been made bigger than it is, it's not me that's made it bigger than it is it's the press, you should have just let me f***ing in'.
Uh-oh you two!
However, Kem has since responded to the claims- with his own video which shares: 'I was doing a few interviews and was just being with Amber and I heard she was at the door trying to get in but to be fair, I didn't really know who she was'.
Kem then adds: 'I said I'd go in and inquire and find out but I didn't really know what was happening'.
Tweet us your thoughts of the beef @CelebsNow!
Alice Perry