Jez drops a hint with a cheeky Snapchat post
Stephanie Davis is due to welcome her baby boy any day now and ex Jeremy McConnell has sparked speculation that he's referenced the birth in a cryptic Snapchat post.
The Irish model has jetted off to Thailand for a boys' holiday and posted a selfie with a pal this week with the caption: 'Waiting for u son'
Stephanie Davis hits out at Jeremy McConnell over paternity doubts
He also added three love heart emojis.
This comes as Steph, 23, continues to keep quiet on social media, leading many fans to wonder if she might have already given birth to her first child.
Jez, 26, has always denied that the baby is his despite Steph being adamant that he's the father, so it would certainly come as a surprise if he's now awaiting the birth.
A source close to Steph thinks he's just trying to make a dig at her though, having told The Sun: 'This is just another example of Jeremy trying to rile Stephanie.
'Even when she is hours away from giving birth, he can't just do the right thing and show her even an ounce of support or respect.
'Perhaps he genuinely doesn't believe he's the father of her child – or perhaps he's just in denial.'
Meanwhile a rep for Jeremy has denied that the Snapchat post was aimed at Steph in any way and says it was instead referring to one of Jeremy's friends.
'Jeremy is currently in Thailand enjoying a short holiday with friends, which has been booked for some time,' the spokesperson explains.
'The Snapchat in question was a direct message to a friend, which is referring to one of his "boys" – as in friends – joining him later.
'He has an open return ticket should he need to return to the UK before the end of his trip.'
So does this mean that Jeremy COULD come back for the birth of Steph's baby? It seems unlikely given the bad blood between them over the past few months.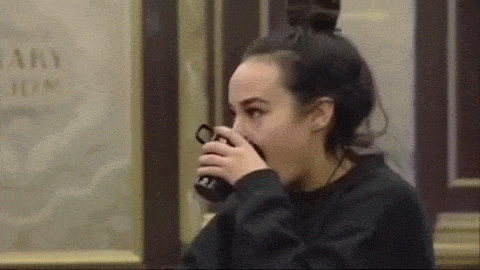 The pair split last May, shortly before Steph announced she was pregnant. Jez publicly insisted that he wasn't the dad as he claimed that Steph had been seeing other people.
They've since traded blows through the press, though Jez looked to have had a change of heart recently when he deleted unflattering posts about her on his Instagram page.
it sounds like mum-to-be Steph isn't concerned about what her ex does though and is solely focused on her impending motherhood.
'Stephanie is not bothered in the slightest,' a source tells the Mirror. 'She has all her friends and family around her so she's very content as she is waiting for the big day to come.'