Five housemates up for eviction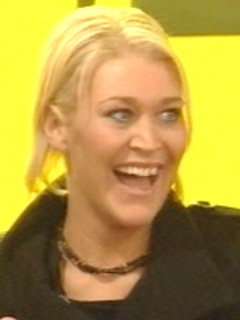 Jo O'Meara is favourite to get booted out of the Big Brother house on Friday.
The former S Club star is up against Dirk, Cleo, Ian and Shilpa in the vote which will see two celebrities evicted.
But Danielle Lloyd, who along with Jade and Jo is also at the centre of bullying allegations, escaped nomination.
Speaking in the Diary Room, Ian Watkins – H from Steps – explained why he nominated Jo in a speech that delighted viewers disgusted by her behaviour.
'She supported Jade's every word and action,' he said. 'She supported the name-calling and the completely inappropriate behaviour.
'In my eyes, they might as well have said those things themselves the way they reacted.'
To vote Jo out call 09011 323311