Katie has got big plans...
Katie Price and husband Kieran Hayler's marriage has been under constant scrutiny since Kieran's affairs with two of her best friends were revealed in 2014.
It seems the former glamour model has been on a mission to punish Kieran, 30, with her boozy trips abroad and publicised nights out with reality TV Lotharios, including Scotty T.
READ: Katie Price apologises to fans as she's forced to cancel tour date at last minute
Despite 39-year-old Katie's sometimes outrageous behaviour, nobody really expected Kieran would do the dirty again. But last week, in what felt like a moment of déjà vu, the Pricey shocked fans once more by claiming Kieran had been having a year-long affair with her kids' nanny Nikki Brown.
It's a story Nikki vehemently denies, but that hasn't stopped mum-of-five Katie from dragging her and Kieran's names through the mud – with a six-figure newspaper deal, of course.
Now can exclusively reveal Katie had suspicions about ex-stripper Kieran and Nikki three weeks before her tell-all interview, which tied in nicely with her UK tour that kicked off this week.
A well-placed source tells Now: 'Kate's not silly. She quickly moved past any feeling of heartbreak after discovering emails between Kieran and Nikki. Instead she's focusing on how to spin this situation into something very lucrative, Pricey style.
'Unsurprisingly, ticket sales for An Audience With Katie Price surged when she accused Kieran of being unfaithful once more and, added to the money she's making from interviews, it's been a tidy payday for her. She thinks she could easily earn a million from this.'
We're told her reality TV show My Crazy Life has been commissioned for another series, with filming starting again this month, and Katie has already started penning her next autobiography.
By Kieran's own admission, he's Kate's house husband, and said previously: 'I have to clean the house every morning. We've got five children and Kate, so six children in the house.'
'I do the school run and I've got to blitz the house every morning and I get no thanks for it. Don't get me wrong, she goes out and earns the money. I do everything to make her life easier. When she goes out and makes the money, why should she clean?'
MORE: 'So grown up': Katie Price melts hearts with adorable back to school photo of Junior and Princess
And Now understands Katie is hesitant to throw Kieran out for this very reason, despite incorrect reports that claim he's already left the family home, but he's certainly not off the hook just yet.
'Kate feels she's free now to go on tour and have a great time while Kieran stays at home with the kids and herds all their animals,' our insider says. 'But she hasn't made it easy for him. Kate got Kieran to sign a non-disclosure agreement in case he had any silly ideas about selling his side of the story – this isn't the first time she's been through this and it probably won't be the last.'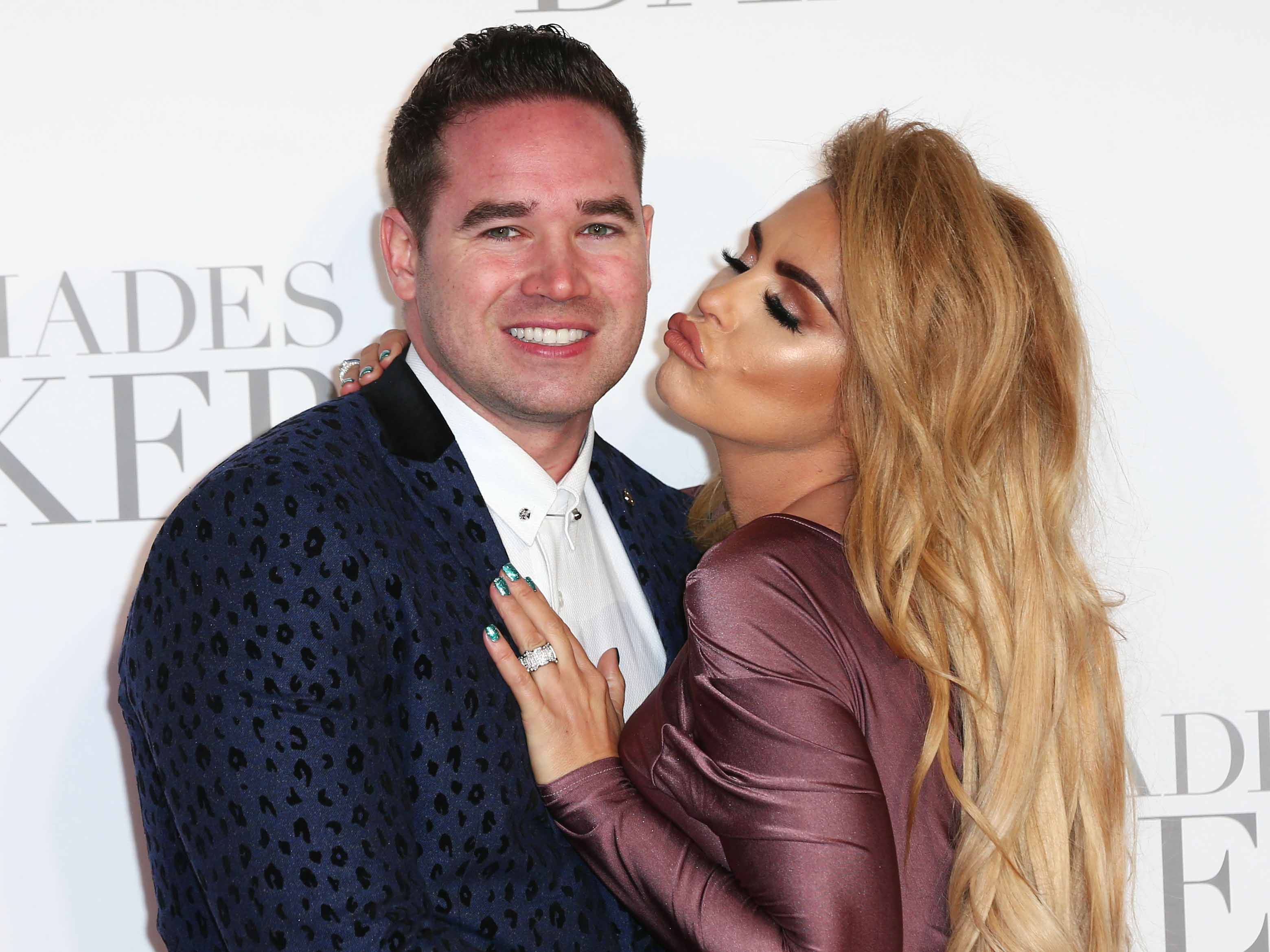 In her explosive interview, Katie insisted she'd been paying Nikki to 'f**k her husband', adding: 'Kieran told me they were f**king all over my house for a year. They had sex everywhere except in our bedroom, they even did it in the kids' bathroom.'
Nikki later hit back: 'I did not sleep with Kieran. It's all lies. She's read some emails and assumed we're having an affair. There is nothing intimate or sexual in them. Katie wanted a divorce, she wants an excuse to get out and blame someone else.'
However, we're told Katie's not thinking about a divorce because she's too busy calculating how much money she could earn.
MORE: Katie Price apologises to fans as she's forced to cancel tour date at last minute
'Kieran might have been demoted from dogsbody to doormat, but Kate will keep him on as little more than hired help,' the insider adds.
'If anything, Kate's more annoyed about the money she spent on Kieran's therapy for sex addiction and their wedding vows renewal – but is certain she'll cover her losses. Katie's been hurt so many times in the past so she's taking it in her stride this time. It's no surprise that money will always be more important to her than marriage.'