The TOWIE star has set the record straight
After weeks of speculation, Lauren Goodger has finally confirmed that she's SPLIT from jailbird boyfriend Joey Morrison.
The TOWIE star took to Instagram on Wednesday night to give her take on things in a candid video and admitted that the break-up had actually happened quite some time ago.
MORE: Lauren Goodger reveals she's considering a gastric band to lose weight
'There's been a lot of speculation and claims recently about me and Joey about my weight and our relationship,' Lauren, 30, captioned the footage.
'We haven't been together for a few months now and I haven't said anything until now as I don't have to explain my every move and should be allowed to deal with things in my own time.
'My antics out and about recently are because I am single and enjoying myself with my friends.'
Lauren says that she and Joey – who she had been conducting a romance with since late last year despite the fact that he remains behind bars – are 'still speaking' and will stay 'good friends'.
'Joey will be home in not too long hopefully and I will see him as we've been through this last year and half together and have a friendship and respect for each other,' the TV star explains.
'He's helped me a lot just as I've been there for him so of course we'll remain friends. #always #love #respect #bond'
Lauren added in the clip that she and Joey made a 'mutual decision' to split 'due to the situation, what it is, how it stands'.
Joey, 30, is currently serving part of a 16-year prison sentence for drugs-related charges. He's expected to be released next year.
Lauren had previously gushed about the relationship and suggested that she hoped to have a baby with Joey in the future.
However, there was speculation this summer that the couple might have broken up and a rep for Lauren told MailOnline last month: 'Lauren and Joey haven't officially broken up, but Lauren is questioning her relationship and having doubts.
'It's not easy being with someone who is in prison especially with all the scrutiny and speculation.'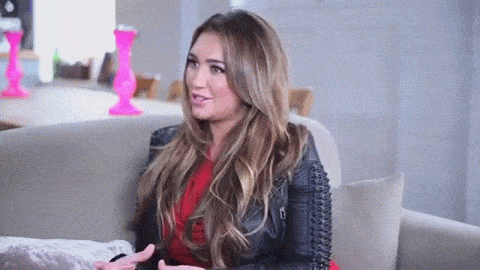 Just a few weeks ago the reality star spoke of how Joey struggled to understand her battle with her weight, with her figure having yo-yoed between a size 8 and a 14.
'Joey always tells me I'm beautiful,' Lauren told Closer magazine. 'But he knew me when I was at my slimmest and a size 8.
'He says: "Why can't you get back to that again?" But he's a man and he doesn't understand that it's harder for women to lose weight because we have more body fat.'
Fans have since been sending Lauren supportive messages following news of the split.