Mark, is that you?
Mark Wright has left TOWIE and Essex behind him as he relocated stateside last week.
The former reality star is currently working for US entertainment show, Extra in LA, but it seems like Mark has lost his trademark Essex accent.
Fans were left very confused last week as the show claimed Mark was an 'international DJ', 'in demand cover model' and a 'soccer hero'.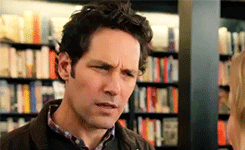 READ: Are TOWIE's Dan Edgar and Amber Turner secretly back together following fiery row during the show's return?!
Clearly forgetting about his TOWIE roots, and it seems like he could have left Essex behind for good.
In a video recently uploaded onto Extra's Twitter page, Mark is seen working the red carpet.
He is interviewing the judges of America's Got Talent – including Simon Cowell and Mel B – but his Essex accent seems to have faded away.
Have a watch of the video for yourself and see if you can notice his new found voice.
But it looks like Mark is doing incredible over in the US as supermodel Tyra Banks even said he was a beautiful man and could even star in America's Next Top Model. Oo, er!
The latest video, comes a week after he shared an emotional message with his Instagram followers about his new life in America.
But it's clear he has no regrets about his drastic life change, as he shared a touching message and snap alongside the US flag to the social media site.
Mark wrote: 'Always go with the choice that scares you the most, because that's the one that's going to help you grow. At any moment the decision you make can change the course of your life forever.'
He adds: 'Yes making a big life change can be scary, but you know what's even scarier ?? REGRET'.
We can't wait to see more from Mark, and wish him every success!