The TOWIE star occasionally struggles with emotions after a difficult start to being pregnant
Ferne McCann has faced a difficult start to her pregnancy and, even though she's obviously excited about becoming a mum, she admits that she's still feeling quite emotional.
The TV star is embarking on life as a single parent following her split from ex-boyfriend Arthur Collins, who was arrested in April in connection with an acid attack at a London club and will face trial in October.
Ferne McCann reveals her pregnancy craving and it's a little unusual!
After such a fraught few months, it's perhaps understandable that Ferne continues to struggle with her emotions at times but she says that she turns to her unborn child for comfort.
'There are times I feel emotional,' explains Ferne, 27. 'Not in a negative way, like I'm feeling really sad.
'But my hormones are all over the place. But I never feel lonely as I have my baby.'
Ferne admits that she's cried over the situation but tries to keep this private.
'Just sitting here talking about it makes me feel emotional, just contemplating what a life-changing experience I've been through,' the mum-to-be says.
'I have shed tears, but I always try and keep it to myself – although I do usually wear my heart on my sleeve.
'But because of the situation I'm in, I have tried to keep those moments to myself. I could burst into tears right now.'
Thankfully Ferne credits the thought of meeting her baby – who is due to arrive in November – with keeping her going through the tough moments.
'I just feel so content that I'm going to be a mother,' she tells OK! magazine. 'When I'm lying in bed on my own and know that the baby is growing inside me. That just gives me a warm feeling.'
Ferne isn't facing pregnancy completely alone though – she's revealed that her mum Gilly will move in with her for a while once the tot has arrived and she's also got other family and friends who'll help her out.
However the former TOWIE star is looking forward to the moments where it's just her and her child, admitting: 'I think I'm going to be mesmerised and obsessed by the baby.'
In the meantime Ferne's busy getting her flat prepared for when the little one is here and is looking forward to experiencing a different kind of love to the sort she's had in relationships.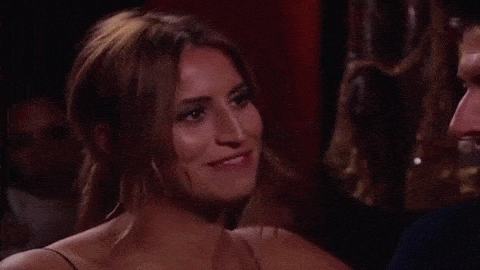 'I have always been obsessive in relationships,' she admits. 'From now on, the main focus is the baby.
'It's a new sort of love that is pure and unconditional. I can't wait to meet my baby.
'The baby and me can take on the world.'
Awww.