Looks like Cheryl's ready for a new start
Cheryl has made a pretty big change amid those ever-increasing pregnancy rumours surrounding her and Liam Payne.
The singer mysteriously stayed away from the Pride Of Britain Awards on Monday night but instead has been getting busy on social media by altering her profile picture and bio.
Did Kimberley Walsh accidentally 'confirm' Cheryl's pregnancy?
Chezza, 33, swapped a photo of herself on a bed for a very elegant shot where she's seen posing in a black dress in front of a mirror.
She also deleted her Instagram description, which had previously encouraged positive vibes, and has now simply got the word 'Cheryl' and nothing else. Ooh, how very intriguing.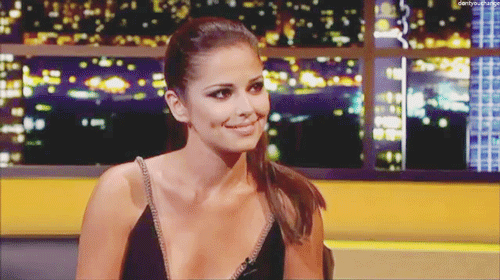 The change didn't go unnoticed by fans, with one posting: 'Hey Cheryl where'd your bio go?'
Another added: 'Wheres your bio at babe?🤔💓✨'
There's been no word from the lady herself, who continues to maintain her silence about those baby rumours, but it's not the first time she's hinted at big changes through social media.
When her romance with One Direction star Liam, 23, became public knowledge back in February, Cheryl received some criticism from Directioners and appeared to hit back by changing her bio to: 'When people hate on you, it's because you've got something they want.'
She quickly altered it to the kinder: '.. All love Good vibes only'
Liam also used Insta to speak out when he changed his profile picture to a selfie with Cheryl and wrote in his bio: 'Happy'
The latest transformation of Chezza's profile comes as those pregnancy rumours hot up even more following her absence from the Pride Of Britain Awards, an event she's usually a regular at.
Best pal Kimberley Walsh – who's expecting her second child – was there though and tried to dodge questions about the speculation surrounding her famous friend.
'It's not that I'm not allowed [to talk about it]. It's just that she's my best friend,' she explained to the Mirror. 'I don't want to talk about her … anyway.'
As she made her exit, a photographer told her to pass on congratulations to Cheryl, and Kimberley simply responded with: 'Thank you'.
So did she just CONFIRM that the rumours are true? We'll have to wait and see because, if Chezza's Insta change is anything to go by, she's not planning on speaking out just yet…