You could never say the Directioners aren't creative…
Stepping out in London on Tuesday evening, Cheryl ensured all eyes were on her.
Boyfriend Liam Payne accompanied her to the St James Church Christmas carol concert, in support of charity Cheryl's Trust, but it was her stomach that had everybody talking.
After months of speculation that she and Liam, 23, are expecting their first child, 33-year-old Cheryl blossoming 'baby bump' appeared to confirm the exciting news.
MORE: Is THIS what's in Liam Payne and Cheryl's 'baby' nursery?
It wasn't long before social media was flooded with reactions from fans – and some particularly enthusiastic fans went that extra mile…
Creating a meme, somebody put two pictures of Cheryl and Liam at the carol concert together with the caption: 'When your best friend copies you by dating a girl named Danielle so you copy him back by getting a girl pregnant.'
If you're a bit lost right now, earlier this year Louis Tomlinson welcomed baby boy Freddie with former flame Brianna Jungworth, before moving on with new girlfriend Danielle Campbell.
MORE: Read the latest celebrity news
And, before finding happiness with Cheryl, Liam was in a three-year relationship with dancer Danielle Peazer until May 2013.
So what these Directioners are trying to suggest is that, after Louis got together with Danielle Campbell, Liam decided to get his own back by getting Cheryl up the duff.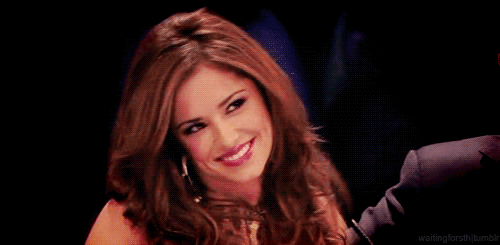 While we admire the creativity, we're almost 100 per cent sure that is not the case…
Cheryl and Liam have yet to confirm or deny the news they are expecting but, as many social media users have pointed out, the former Girls Aloud singer's latest outing really says it all.
Many celebrities – including chat show hosts Lorraine Kelly and Phillip Schofield – have hit out at Cheryl and Liam for 'refusing to announce the news', questioning what they have to gain from keeping fans in the dark.