Congratulations!
Former EastEnders star Ross Kemp has welcomed twin girls with wife Renee – and given them the cutest baby names!
Taking to Twitter, 53-year-old Ross posted a sweet black and white snap of his wife cradling the two newborn girls, revealing they've been named Ava and Kitty. Aww!
The actor and BAFTA award-winning investigative journalist captioned it simply: 'Mum, Ava and Kitty doing well! Dad overjoyed. Thanks to all at the hospital!'
Messages of congratulations soon poured in from both fans and celeb pals alike, with Amanda Holden commenting, 'Gorgeous. Congratulations. Beautiful names xx', whilst actor Lawrence Fox said simply, 'Huge congratulations.'
Fans were quick to offer their congratulations and comment on the cute names too.
One wrote: 'Huge congrats. I have twin boys. Worth every second of sleepless nights. Hubby had u as passenger in his cab once. Said you were a true gent.'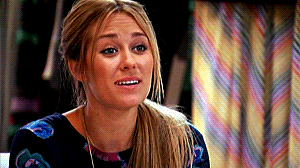 Another added: 'Congratulations! Mummy to boy/girl twins here it's hard! But so worth every sleepless night they are so beautiful. love the names.'
A third added: 'OMG! How tiny are these two wonders!! Congratulations to all.'
Ross also took the time to thank the medical team who helped baby Ava and Kitty into the world, writing: 'BIG THANKS to Lawrence Impey and his team. Very happy Dad again!'
Ross is already a father of two sons – his eldest from his previous relationship with ex partner Nicola Coleman, and the second with wife Renee.
The pair married in 2012 and kept their first pregnancy in 2015 a well-kept secret until their son happily arrived in April.
Taking to Twitter at the time he wrote: 'What a day! Mum and baby doing well, Dad very proud! 8lbs 7oz, born at 10.54am. Happy boy, asleep already!'
Congrats to Ross and Renee on their beautiful new arrivals!
From our sister site Good To Know. Words by Stephanie Lowe.