This Essex lady isn't hanging about
The Only Way Is Essex star, Lauren Goodger is a lady who knows what she wants – after finding love with jailed, Joey Morrison she's determined that 2017 is going to be a 'Good-ger' for her.
And now the 30-year-old has revealed she's after something a little more from this year as she's opened up about wanting children with her new man.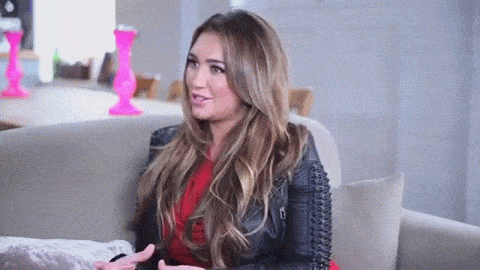 Talking to Channel 5's In Therapy, Lauren gushed that Joey, who's been behind bars since 2009 for various offences, will make a great dad and is desperate to get pregnant when he's released.
Read: All the Latest Celebrity News
According to The Sun, she told the show: 'I think he will a good dad [but] people are saying wait until he's out.
'I want to get married and have children. I want a beautiful household with lots of love and affection.'
And she's not just talking about one baby, as Lauren admitted: 'I want to have quite a few children, four… as many as I can.'
Yikes. Does Joey know about this? 
More: 'I just carried on': Lauren Goodger reveals secret miscarriage with ex-boyfriend Jake McLean
And it seems like the TV star can't stop telling everyone how excited she is to start a family, as her friend Jodie also revealed: 'She wants to have a baby while he comes out on day release so she'll be doing the pregnancy all by herself.
'I don't think she sees it like he's in prison, I think she sees it like he's coming out soon.'
While pal, Lisa added: 'She is so desperate to start a family and she loves him so much she doesn't care how it happens as long as it happens.'
https://www.instagram.com/p/BOdAT8mBssQ/?taken-by=laurenrosegoodger&hl=en
But Lauren also admitted something pretty surprising about her relationship as she revealed she's never actually had sex with Joey – but talks to him every day and visits him twice a week in prison.
Despite Joey still having 21 months left of his sentence, the besotted TOWIE star thinks all the visits are worth it and is sure he's a keeper, adding: 'This is the weirdest relationship ever but it's exciting and I think that's what I like.
'Is this the right one? I hope so, it's how I feel. I like the good qualities in him.
'A bad boy never cheats, they're loyal, strong, family men – they've got a bit of a naughty side to them.'
Maybe there'll be another TOWIE baby by 2018?