Holly and Phil made the CUTEST return to This Morning
Summer might be almost over, but at least there's one good thing about the start of September – Holly Willoughby and Phillip Schofield are BACK on This Morning.
But after returning to our telly screens following two long months, the hilarious duo introduced an adorable new star to the TM studio – a Labrador puppy!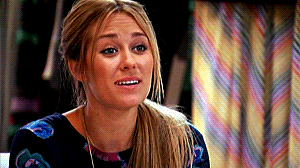 As 55-year-old Phil welcomed the little pup to the family, Holly's jaw dropped as the 12-week-old pooch bounced onto the set.
Read: All the Latest Celebrity News  
Talking to the dog, a delighted Holly said: 'Oh he's big. Hello you. he's bigger than I thought he was going to be.'
Phil told ITV viewers: 'He's our new fur baby.'
Before Holly added: 'And our first boy. He's calm, he's quite chilled.'
More: Holly Willoughby announces more exciting TV news ahead of her This Morning return
The TV stars then gave naming rights for the new This Morning hound to the viewers at home, before revealing his name would be Digby. N'awww.
Holly later shared an ADORABLE photo of her and the gorgeous pup lying on the floor together, telling her 2.5million Instagram followers: 'I love you already #digby #puppywithapurpose #blondes #dogsofinstgram'.
Obviously fans were quick to comment on the sweet shot as one wrote: 'you can tell I'm pregnant this made me cry toooooo cute'.
Another added: '@hollywilloughby Digby is so cute welcome to the TM family Digby. Glad to have you back Holly and @schofe xx'.
More: Holly Willoughby and Phillip Schofield set to welcome brand new co-star to This Morning – and we're so excited!
While a third replied: 'Awwww….pooches give us so very much and ask for very little in return!! Enjoy your furry addition'.
And they weren't the only ones, as loads of viewers also took to Twitter to share their thoughts on the newest addition…
This Morning's new furry co-star comes after the show welcomed back Holly and Phil following their summer break.
The official TM Twitter account revealed the pair had travelled back to the studio in style as they shared a photo of two suitcases with the presenters faces on!
Next to photo, the message read: Welcome back @Schofe and @hollywills! Nice to see you travel in style'.
LOL! We're glad to have you back, guys…