Not everyone agrees with Katie sharing this holiday picture
Katie Price has come under fire on Instagram after posting a controversial photo of nine-year-old daughter Princess.
The glamour model is enjoying a holiday in the sun with her family and shared a picture on Monday of her little girl posing in a bikini on the beach.
Katie Price set to relaunch her music career this summer!
'Princess loving her holiday @kandima_maldives wearing hat from @creativeedgeattire love these fur flip flops @prettybowchic,' Katie, 38, captioned the post.
The snap shows Princess – whose dad is Katie's ex-husband Peter Andre – modelling her two-piece as she stands with one hand on her head and looks at the camera.
Despite gaining a lot of likes, the post quickly drew criticism from Katie's followers who blasted her for sharing the photo.
'Wrong … love Katie but disagree with this,' one fan commented, whilst another wrote: 'Outrageous ! Let her be a little girl fgs'
Meanwhile one added: 'Dont think id let my little girl pose like this in a bikini…..no way! Shes a beautiful child and i admire kate as a mum but not a chance would i post this'
The backlash didn't end there, with some suggesting Princess was posing too 'provocatively' for a child.
Others raised concerns about who might view the image.
'Lovely picture just be careful of the horrible people out there,' one said, whilst a similar remark read: 'just think that kids should be kids .. my opinion that's all o never said she was a bad parent I just worry about some pervert sering young girls like this that's all'
Others have defended Katie in the controversy though, with one fan writing: 'most little girls pose and have been doing so for years'
Another posted about the criticism: 'really ? Her mums a model. She's gonna do poses like her mum. People need to get a life.'
And a similar comment said: 'Omg some people need to get a life she is a beautiful little girl on holiday why can't her own mother post a picture of her seriously!!!!!'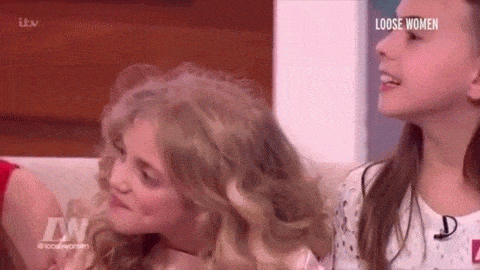 The debate is raging on but it hasn't stopped Katie from continuing to share photos from her vacation.
On Tuesday morning the mum-of-five posed for a snap on the beach with youngest daughter Bunny, 2, and has also posted pictures of the other members of the family.
Do you agree with Katie sharing that photo of Princess? Let us know @CelebsNow…