Say hello to the top talc' beauty hacks that will BLOW YOUR MIND, today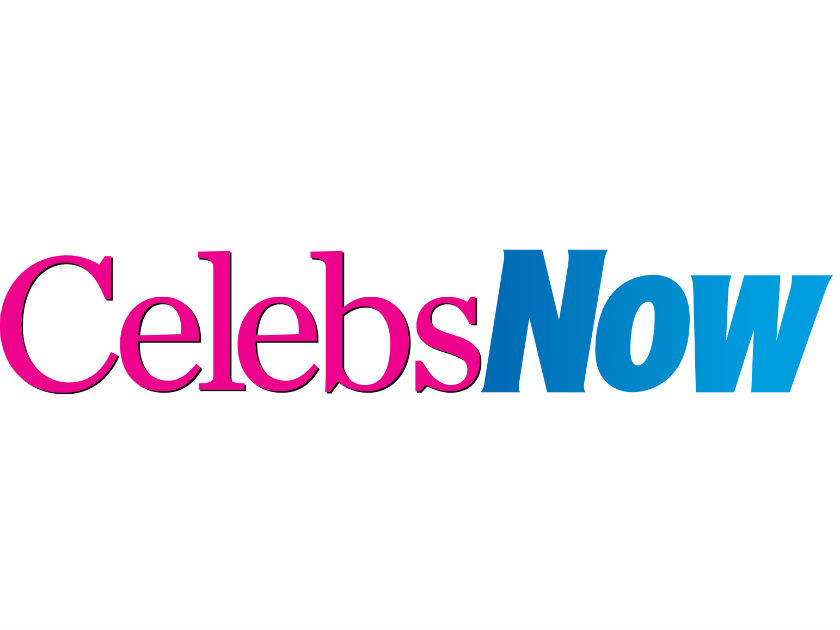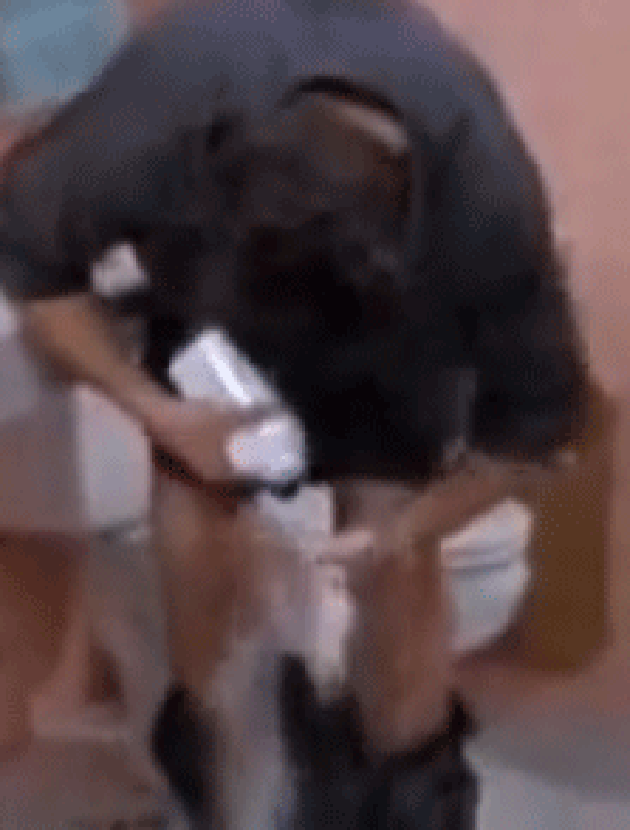 Your gran was right. Talcum powder mega fan Cheryl Fernandez-Versini was right. Ross-from-Friends was ACTUALLY on to something when he took on: Leather Pants Vs The Talcum Powder.
Yes siree, talc 's back on the beauty agenda this summer and fast becoming a celebrity  staple to be reckoned with.
Only this time around The Talc' has shimmied off it's elderley-post-aqua-aerobic connotations, and reinvented itself as the grandmother of all multitasks – proving it has not one, not five, but NINE natty uses.
Frankly, it's destined to be your style HERO in any shock UK heatwave.
So come, join Now's talc' love-in below – and WOW your friends with your new-found life beauty hacks all weekend long.
All together now: *sings* (Tal)cum-baby-cum-baby-baby-cum-cum, powder. Let us count the ways we loveth thee:
11. BEGONE STINKY FEET!
If you or someone in you know has hoofs that honk, rest assured that talcum powder works wonders to eliminate it. Simply sprinkle a light dusting of talcum powder inside the shoe and leave them overnight. In the morning, shake out the baby powder and you're good to go! Try this tip with your gym trainers before you go to the gym too, and the powder will absorb any sweat leaving your shoes smelling fresher. Noses everywhere can breathe a sigh of relief.
10. USE IT AS SHAMPOO
Run out of dry shampoo? Sprinkle some talc' underneath the top layer of hair at your roots to absorb excess oil. If you have dark hair, mix the powder with cocoa powder and for red hair, mix in some cinnamon. Gently brush through to evenly distribute the product evenly and no-one will ever know. This faux blonde Now staffer even tops up her highlights with talc' in-between salon visits… It's a helluva lot cheaper than a full head of highlights, amirite!?
9. THICKENS LASHES
Dust them with talcum powder before you apply mascara. The powder acts as a primer which gives you fuller, longer looking lashes without the need for falsies!
8. SET YOUR MAKE UP
It works by absorbing and removing facial oils – talcum powder helps to set your makeup for the day or night and prevent you from looking too dewy. *Quick Tip* Talcum powder can also be mixed with a powder or bronzer that is a bit too dark to lighten it up.
7. BEAT ECZEMA
Talcum powder can work like a moisturiser to help soothe extra dry skin. If you have areas of irritated skin, rub a bit of talcum powder in to calm it. Dermatologically approved and clinically tested for use on dry and eczema prone skin, Cuticura's Mildly Medicated Talcum Powder is a multi-purpose bathroom essential. Consultant Dermatologist Dr Justine Hextall says: 'If you find that eczema prone areas of skin get hot and sweaty throughout the day and are making the irritation worse, use Cuticura's Mildly Medicated Talcum Powder to calm the affected skin, particularly concentrating on skin folds and the groin area to prevent a sore flare up. The zinc and allantoin in the Mildly Medicated product will help to soothe the symptoms and therefore prevent scratching.'
The blend of skin friendly, triclosan-free ingredients mean the product is perfect to use on dry and eczema prone skin and provide personal freshness and comfort the whole family can enjoy. Keep it on hand throughout the summer and winter months when your skin tends to get really dried out.
6. STOP CHAFING
Chafing. It happens to the best of us. Whether it's a FREAK UK HEATWAVE or you're just a gym bunny what loves the exercising, try dusting some talcum powder between your thighs to prevent chafing. It will help to eliminate friction when you run so your skin will stay smooth and pain-free avoiding the risk of sores. Thigh gap thigh schmap.
5.  SEE YA SAND! 
If you're heading to the beach make sure you pack talcum powder alongside your bottle of sun cream. There's nothing more frustrating than feeling itchy when you apply sun cream covered in sand, so sprinkle the powder on areas that have sand stuck to you and wipe off. The sweat, oil and water that's causing the sand to stick will be absorbed by the powder meaning the sand can be easily wiped off your skin. Better still, you'll know your car / house / hotel room / won't turn into a beach part two, too.
4. COOL THE SHEETS 
During a balmy summer's night, sprinkle some talcum powder on your bed sheets before heading to sleep and you'll feel cool and dry all night long. Sexy and true.
3. HELLO SILKY LEGS 
Fancy silky smooth legs? Who doesn't, right? After exfoliating, apply talcum powder to the area of skin you'll be waxing before you begin. It will absorb any excess oil on the skin's surface so the wax will be able to grab your hairs better. Better still, your skin will be soothed by the cooling effect of the powder.
2. CLEAN OUT YOUR CLOSET
If your wardrobe is smelling a bit musty, you can freshen it up with the white stuff (NB not milk, talc') Sprinkle a small amount into a jar or dish and leave it in your wardrobe. The moisture removing properties of the powder will keep it free from that musty smell. You can also you can use it to freshen up your carpets as well. Sprinkle a light covering on your carpets, let it sit for about fifteen minutes and then hoover up – this works wonders for removing tough smells, such as pets or faaaags.
1. SHAKE IT OFF 
Having a quarter-meets-mid-life-crisis? Just bought some leather pants (American for a trouser) a la Ross Gellar? Fret not. Talc' will slide you out of any sticky situation, just follow his lead and pour it dahn yer' pants until the leathers off. Also works for those who get a nervy sweat on in high street fitting rooms.
= SUMMER SWEATS: 0 TALCUM POWDER: WON
Want more beauty in your brain? Check out Now's handy video guide: 9 anti-ageing make-up tricks that'll make you look 10 years younger here.