Yes we caught up with Venus' brand ambassador to chat and some girl talk about boys, natch!
Okay, so we've loved her since she first appeared on our screens, then she married boyband member Matt Willis – the dream, and created a beautiful brood with him! We're of course crushing over Emma Willis – TV presenter extraordinaire!
Presenting on hit TV shows like Big Brother and BBC's The Voice, which, we're really looking forward to returning so we can swoon over Mrs Willis and her incredibly blue eyes!
We recently caught up with Emma, who aside from being our girl crush, has an impressive set of pins so it's no wonder she's the beauty ambassador for Gillette's Venus! Lucky Matt Willis, right!?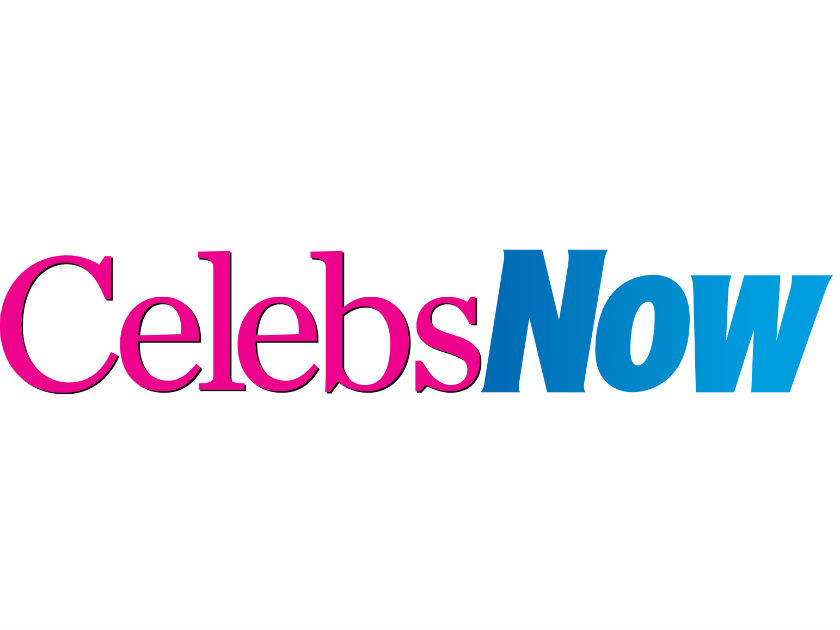 So when we caught up with the gorgeous lady herself, we grilled on her on all things fashion, beauty and Christmas! And what does husband Matt think is her best feature?!
'My perfectly shaved legs…I think he is a leg-man actually. Actually, he is just a bit of an everything man probably. But he genuinely does like a smooth leg. Let's be honest, nobody really likes a hairy leg, do they?'
The three products that are always in your make-up bag, in your handbag? I've always got mascara. Always got the Venus Snap this – When I saw this last year for the first time I was blown away. I know everyone is like, "But it's just a razor." This is a razor that travels everywhere and it's so small. And it's got this little case. So, Venus Snap always, always got mascara and a moisturiser.
When you are not working in front of the camera, what is you daily beauty look? Minimal if I am honest, cause I have so much on when I'm working and the last thing I want. You get up in the morning and it's like "right let's get them ready for school and lets get her fed" and then it's like "oh I've to leave in five minutes", so I do my shaving the night before so I do not have to worry about that. So the shaving is all taking care off. And then I literally will just get dressed, brush my teeth, and shove moisturiser on my face and out the door.
You'll never guess Victoria Beckham's £2.49 beauty secret…
And how do you relax? In front of the telly; I don't really do anything.
What are you watching at the moment? This is all I want to do. I want to sit down and watch 'Stranger Things'. We finished 'Stranger Things' and we just started 'Narcos'. Yeah, it's slightly different. Or 'Game of Thrones' or 'Peaky Blinders'. We like this kind of things.
Are you excited about the new series The Voice? Oh my God, so excited! It feels like I'm starting fresh all over again again, like I'm the new kid in school again because there is a whole new team behind it. But there are still a few people that are the same obviously, couple new judges And some people behind the scene that are coming over to the show as well. I am excited and always nervous.
Do you think this could be the best year yet? I hope so. I think it's nice if you can keep topping yourself each time, do you know what I mean? I don't really know if there are any changes.
Looking back over the years, did you ever have a fashion or beauty failure you'd rather forget? I do not think I am ever been daring enough. I am quite save, really I think. I kind of know what I like and like what I know and I tend to stick to it and I never kind of suddenly go left or centre like "Wow look at me in this" and it just doesn't work. I think because I'm always a little bit like…not very good at trusting my gut with clothes and think "Oh that could be cool". And then like "Is that cool or is that just absolutely hideous?" I never quite know, so I will ask someone else and they are like "That's just hideous!"
You want someone that is brutally honest, don't you? Yes, totally, my sister, she is a stylist and she will literally just say "What are you thinking?" Or I go "Oh am not sure about this" and she will be like "You are crazy it looks great". So that is really handy.
Do you have someones wardrobe that you would love to raid? Victoria Beckham. I mean everything, please. I go into that store and I never buy anything but I just want it all. She is just someone, I said this quite a few times before actually, but it's almost like someone has gone inside my head and designed everything that I love. She is just brilliant.
Do you have a favourite designer? She would be it, I think.
What about High Street? High Street – I love Zara and Whistles.
Gillette Venus beauty ambassador, Emma Willis, relies on the Venus and Olay 2-in-1 razor, for one stroke smoothness and a gorgeous glow this party season and beyond.
To find out more, visit the www.facebook.com/gillettevenusuk