She's put her career on hold for Rio's kids, and we're told now they're adding to the family
There's no doubt Kate Wright and Rio Ferdinand are head-over-heels in love right now.
The couple recently jetted to Dubai for a sun-kissed break, along with Rio's three children, and it's clear Kate is already a big part of the family.
READ: Simon Cowell makes a BIG change to his life as he prepares for X Factor return after frightening fall
Proud dad Rio, 38, shared a photo on Instagram showing Kate, 26, hand-in-hand with his daughter Tia, six, while her big brothers Lorenz, 11, and nine-year-old Tate walked either side of them.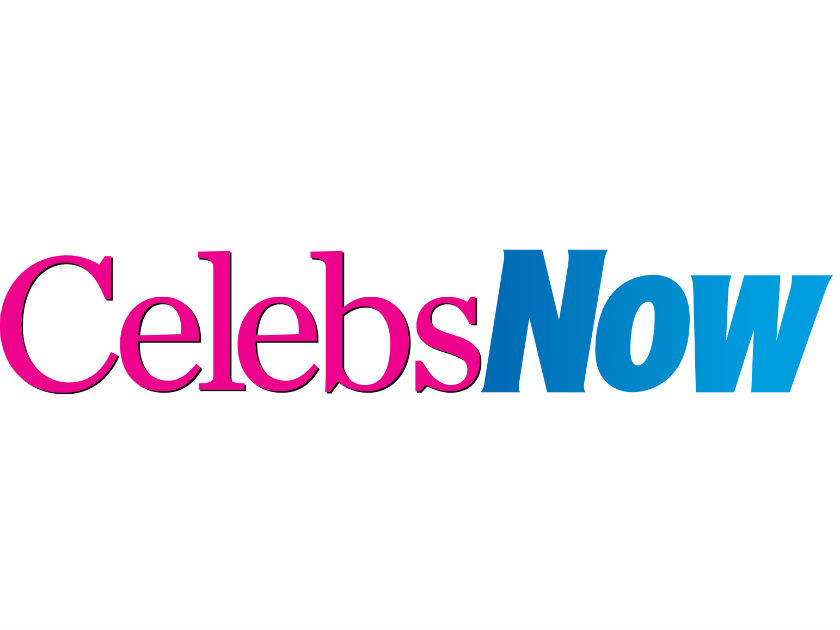 Rio captioned the sweet snap, 'Out for dinner #FamilyTime.'
And Now can exclusively reveal Kate is ready to become a mother for the first time, and Rio is more than keen to expand his family.
A well-placed source tells us, 'There are no doubts in either of their minds that this relationship is the real deal, and having children would be the icing on the cake.'
'Kate has already formed a special bond with Rio's kids and he knows she'll be a great mum. With Kate taking time out of her career it seems the perfect time to put their baby plan into action.'
It's been a difficult couple of years for Rio after his wife – and the kids' mum – Rebecca tragically lost her battle with breast cancer in May 2015.
But the retired footballer has been open about how former TOWIE star Kate has helped them find happiness once again.
He candidly said, 'I'm really happy right now, the kids are really happy, it's the happiest they've been. And I'm in a relationship and it's going well. My kids deserve to be happy, they've had tragedy for the last few years of their lives.'
Rio and the children were subjected to further heartbreak in July when his mother Janice passed away aged 58, and it seems Kate knows what the family needs more than anything right now is stability.
'I've taken a step back from the public eye,' Kate has explained recently. 'I want to keep my life private as I lived my previous relationship on TOWIE. My priority right now is Rio and the family.'
We're told Kate's decision to drop her lucrative deals with fashion brands including MissPap was to prove her dedication to Rio.
Now they're on the same page about having children, it seems that the drastic move was worth it.
Our insider says, 'Kate's friends were shocked when she took the plunge to quit showbiz but, for her, it was a no-brainer. She feels Rio is the best thing that's ever happened to her and Kate has never felt love like this.
'Those close to Kate know she's always wanted to be a mum and a wife. They wouldn't be surprised if a baby came before a wedding.'
Famed for her incredible body and love of flaunting it in lots of gorgeous swimwear, Now understands Kate that isn't bothered in the slightest about the prospect of her body inevitably changing during pregnancy.
In fact, Kate hit back at body-shamers in the best way after some cruel comments were made during their break to Dubai, with some social media trolls branding the Essex girl 'fat'.
In a video posted on Instagram, Kate was seen sitting down and hunched over slightly.
She said, 'Right guys, I was caught like this the other day. It happens to us all. But when I stand up, I'm back to normal.' Kate then jumped up, before jokingly putting her hand on her bum, adding, 'Oops! Mind the bad bits.'
Kate captioned the funny video, 'I'll remember that I have to stand up 24/7 or I'll be body shamed. #passmeanother cocktail'.
And our source says that Rio has been reassuring her that there is nothing unattractive about a pregnancy body – quite the opposite, in fact.
'Rio has told Kate he finds pregnant women incredibly sexy,' they continue. 'As a result, Kate has relaxed her diet considerably and friends have noticed she's looking a lot curvier than usual.'
Aside from her desire to be a mum and wife, we're told Kate feels a new baby would really cement her to Rio and the kids, and bring them together as a family.
Now recently reported how Kate and Rio are planning to remember Rebecca when they walk down the aisle, and our source insists they'll also pay tribute to his late wife when it comes to having their first child together.
The insider says, 'What it comes down to is that Kate and Rio can't wait to start expanding the family, but Rebecca won't be forgotten.
A new baby would bring Rio and the kids incredible joy after the dark times, and Kate has told him, if they have a girl, she'd like her middle name to be Rebecca.
'Rio was really touched by Kate's gesture, and it just proved that Kate has no intention of trying to replace Rebecca – not that he had any doubts about that in the first place.'
Rio recently opened up about Rebecca's death, and made the heartbreaking revelation that her last wish was for him to find happiness after she was gone.
Recalling a deeply moving conversation between Rebecca and her best friend, Rio explained, 'Rebecca told Lisa something in the final moments of her life. Months later Lisa told me what it was… "It kills me to think of Rio with a new partner, Lisa, you know it does. Of course it does. But you know what kills me even more? Thinking of him alone and lonely. If I don't make it, Lisa, I don't want Rio to be miserable. I want him to be happy."'
And then, discussing his relationship with Kate, he added, 'To my total surprise, I met someone, and at first I wasn't sure if I should let free my feelings. In an emotionally vulnerable state, one's emotions can be all over the place. I wanted to get to know this beautiful young woman better and, as I have done on many occasions, I turned to Lisa for advice.'
After everything he and the kids have been through, we're so glad Rio is happy again.