And was it just weeks before the world learned that Angelina Jolie had filed for divorce?
The explosive shock divorce of Brad Pitt and Angelina Jolie has already spawned millions of headlines – and millions of memes showing a laughing and exultant Jennifer Aniston, the woman Brad dumped for Angie. Even the New York Post covered the bombshell split with a front-page photo of Brad's spurned ex-wife grinning inanely on its cover.
So it's no surprise that the world is now obsessed with the rumours that Jen and Brad actually met up in an LA hotel just weeks before Angelina filed for divorce.
BRAD AND ANGE DIVORCE: EVERYTHING YOU NEED TO KNOW 
According to a US publication, Brad reached out to Jen to offer his condolences on the death of her mother Nancy, who died on 25 May, sending her both flowers and messages. The tabloid's source claims that Brad and Jen arranged to meet 'because Brad needed to see for himself that Jen was OK.'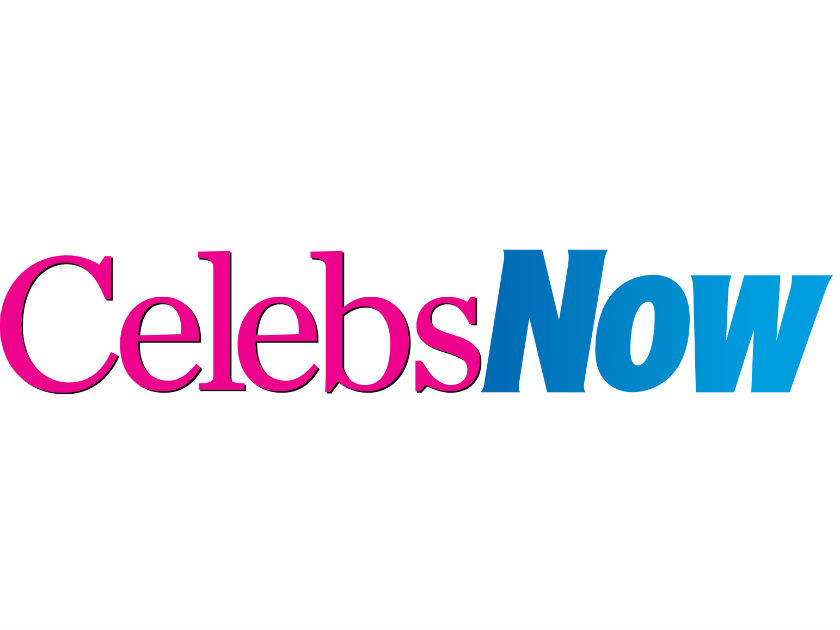 They claimed that on 27 May, Brad hopped on a private jet from his film set in Spain to meet up with Jen in LA, while Angie was apparently in New York with sons Maddox and Knox. But our sources claim that Angelina, her brother James Haven and Knox flew back into LAX from the UK around 18 May – and, tellingly for a superstar photographed wherever she goes, no snaps of her in New York were taken. Safe to say Angelina was in LA while Brad was still in Spain. In fact, if you look back, that was the exact time he was saving a little girl from being crushed against a metal fence when a crowd surged to see him.
While this would mean Brad and Jen's hotel meeting didn't happen, Now's insider says the report is, in part, not far from the truth, adding: 'Brad did send Jen an email when Nancy died, telling her he was there if she needed him. He's probably the only one in the whole world who really knows what went down between Jen and her mom, so it wasn't really that big a deal,but Angie didn't go ballistic. At this point in their crumbling marriage, a sympathy email to Jen wouldn't have bothered Angelina, who's been privy to most, if not all, of Brad's communications with her. But Angie would never have called for a face-to-face with Jennifer.'
Just a month later and with no pictures of Brad and his family having emerged, snaps of him surrounded by buxom brunettes at a bike show on 26 June did appear. We spoke to someone who was at the show, who told us: 'Brad was having a great time. He had women approaching him all day – and you couldn't wipe the grin off his face. Hot girls, hot bikes and his favourite beer – it doesn't get much better than that for a busy father of six, but it also doesn't look great when you consider what was to come in the mail from Angelina's lawyer.
BRAD AND ANGE'S LOVE STORY IN PICTURES 
'Brad was flirting up a storm that day. Normally he'd avoid being pictured with anyone of the opposite sex but for some reason he threw caution to the wind and went for it. He wasn't doing anything wrong – he was just having fun'.
But back to the Brad and Jen meet-up. While Now understands that this meeting never took place – and besides, Jennifer's loved-up with husband Justin Theroux and Brad and Angelina were still married, albeit facing some struggles – the reason this is so fascinating for fans worldwide is because of the affection the ex-couple are held in.
'Everyone loved Brad and Jen together,' says our Hollywood insider. 'He was the ultimate movie heartthrob and she was everyone's favourite girl next door. They were both at the top of their game – she in television and he in film – and nothing could stop them. The biggest difference between Jen as Mrs Pitt and Angie is that she was attainable – people could relate to her. She wasn't classically beautiful, but she was always ready with a smile and a joke. It was like they both landed this wonderful prize in each other and against all odds they found real love. They were successful, cool and everyone wanted to be them. It looked so perfect and so chilled on the surface – all we were waiting for was their perfect chilled-out kids to arrive.
WHY DID BRAD AND ANGE SPLIT – READ ALL THE THEORIES 
'When Angie stole him away, it's fair to say that everyone was devastated. It was so unfair, such a broken dream. For Brad to be photographed in a family setting with Angelina so soon afterwards sickened everyone. People have a real warmth for Jennifer – she was the "wronged woman".'
Jen's dignified silence over the split added to that warmth of feeling and, in 2009, when she said: 'I don't regret any of that time with Brad and I'm not here to beat myself up about it. They were seven very intense years together and it was beautiful and complicated… I will love Brad for the rest of my life – you can't take away good memories,' she proved how much love she still had for her first husband. Brad, too, has never been shy with his feelings for Jennifer, saying: 'Jen is an incredibly giving, loving and hilarious woman who remains my friend. It is an important relationship I value greatly'.
There's no denying that Brad and Jen have an incredibly close bond, despite their very public split. While they may not have actually met up, an insider confirms exclusively to Now that 'Brad and Jen are in contact and always have been, but it's not the underhand, behind Angie's back situation everyone might think.
'When they divorced, Jen was still heavily involved in several projects with Plan B, the company that they'd set up, so she stayed on as a kind of temporary consultant. When those things ran out, there was a long stretch of time when they never spoke. When they respectively got engaged, Brad and Jen would even liaise over potential wedding dates so there was no clash.
'It was always a very respectful and supportive relationship – even though Jen had every reason not to be,' says our source, who adds: 'Jen even sent her best wishes to both of them on their wedding and, in turn, Brad sent her and Justin his respects on their big day.
'With both happily married, there was a lot of discussion about patching things up publicly and finally closing the door on the whole "Jen vs Ange" drama. The most obvious move was Jen and Angelina giving approval over Zach Galifianakis using the Friends theme in an interview with Brad in 2014. I think everyone was ready to start having a laugh about it all.
'The only moment of contention is early in 2015, when Brad and Jen nearly signed up for the same movie. They were both desperate to star in their mutual friend David Fincher's remake of Strangers On A Train and were prepared to set aside any problems to do it. Even Angelina was coming around to the idea, but only because it was an ensemble piece and their characters didn't have any scenes together. It was David who vetoed the idea in the end because he didn't want his stars overshadowing his film, but it certainly shows just how much relations had eased between Jen and Angelina.'
Despite this, the Brad and Jen 'dream' has never gone away. In fact, 11 years after their divorce, the global obsession with the couple remains as strong as ever.