How many of these do you remember...?
Order the pizza, open the plonk and put your feet firmly up, because Britain's Got Talent returns to our screens this weekend. YES BGT!
Judges Simon Cowell, Amanda Holden, David Walliams and Alesha Dixon will be back to give their verdict as the country's would-be stars attempt to wow them with their various talents.
Expect the usual mix of joy, awe, heartbreak and, no doubt, a dose of controversy. But will this year's show match these most controversial moments from the show's history…?
Jules and Matisse (and, erm, Chase)
The one-woman-and-her-dog's series-winning performance in 2015 saw Matisse being caught stealing sausages by Jules, who was acting as a police woman. Chasing antics and hilarity ensued, with the most impressive part of the act being Matisse walking across a tightrope!
Well, at least we thought it was winner Matisse…
Despite being a talented pooch and all-round cutie, Matisse has a slight fear of heights, so Jules roped in a dog stunt-double Chase – much to the outrage of voters!
An investigation eventually ruled that viewers had been misled and that everyone who had voted for the cute mutt could claim a refund.
Dr Gore lives up to his name
'I've got to say, you are an incredibly sick individual,' said Piers Morgan of series one contestant Roger, AKA Dr Gore, whose performance saw him apparently slicing and dicing his glamorous assistants.
And Ofcom were similarly unimpressed with the act, criticising the act's graphic routines, saying they 'went beyond audience expectations for peak family viewing at the weekend, particularly that audience viewing figures suggest that more than one million children were watching.'
Yikes!
Attraction take the crown
Like the rest of the country, we were mesmerised when 'shadow theatre' group Attraction danced, pranced and generally contorted themselves to the BGT title in 2013.
But not everyone was with us, with some taking issue with the fact that the group hailed from Hungary.
At the time, The Sun wrote: 'To us it makes a mockery of the show's premise if foreign acts enter, let alone win.'
But Simon Cowell hit back, saying: 'I see it as a testament to how we are as a country. We want everyone to do well, no matter where they are from. It's a positive not a negative.'
Miss Wendy the talking dog gets tongues wagging
Another animal-related scandal came in the form of Marc Métral and his dog Miss Wendy, with claims that the act – which saw the adorable pooch 'talking' as an apparent ventriloquist's dummy – was cruel.
The RSPCA even got involved in this one, with the animal protection organisation saying at the time: 'It is not clear if Miss Wendy was wearing any sort of muzzle or mask during the performance on Britain's Got Talent, however the RSPCA would be very concerned if it became clear that she was caused distress at any point.'
They added: 'We will be contacting the show to ascertain what methods were used and how they impacted on the dog.'
Simon once again was forced to defend the show, tweeting: 'I thought a lot about the dog act on our show tonight. It's no secret I love animals.
'As animal lovers I will always listen to your views. I would never allow any animal to be treated in a cruel way. But care that you care.
'My last thought is cruelty to animals beyond belief has been bought to my attention. If you care your concern can do much more good.
'Not being defensive. I appreciate your concern and happy you care about animals.'
Hollie Steel breaks down
Sweet Hollie was just 10 years old when she made it through to the BGT semi-final in 2009 – but the pressure of it all got too much, leading to one of the most heart-wrenchingly uncomfortable TV viewing moments ever.
The youngster froze on stage during the live show, bursting into tears as she was overcome with nerves whilst singing Edelweiss. She begged the judges to give her a second chance, and Simon Cowell agreed that Hollie could try again.
Happily her second attempt was good enough to win her a place in the grand final, but the whole episode sparked a fierce debate over whether a child so young should be allowed to take part in such a high-pressure show.
Kelly Brook gets the boot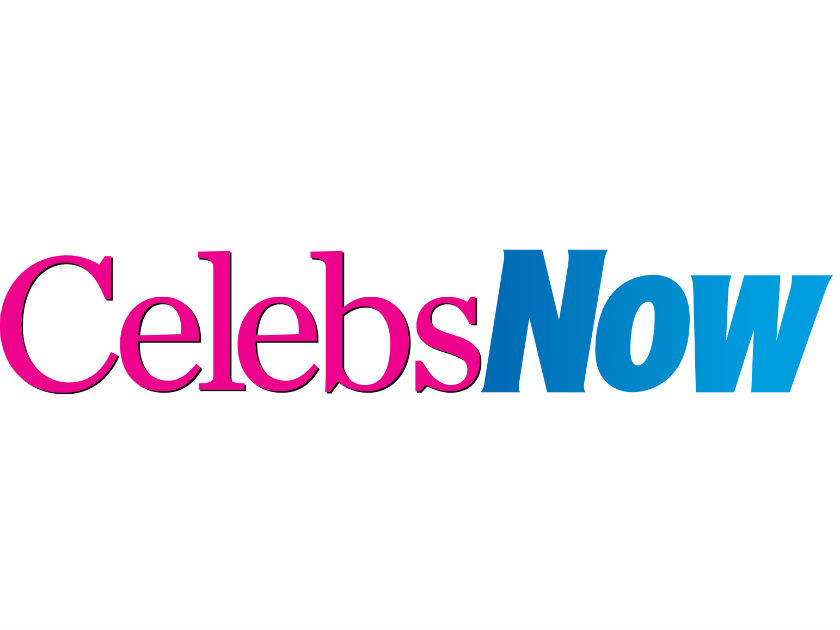 Former Big Breakfast babe Kelly Brook joined the BGT judging panel in 2009 – but was embarrassingly axed just SIX DAYS later.
Producers at the time claimed that having four judges was too complicated (the previous shows featured just the original three, Simon Cowell, Amanda Holden and Piers Morgan) – although rumours also swirled that hosts Ant and Dec weren't Kel's biggest fans.
Kelly later sensationally hit out at Simon, saying: 'He was late, he'd turn up at 1pm when the judges and I had been told to get there for 9am.
'It was a joke, it was totally disrespectful to me, Amanda and Piers. He'd just rock up whenever he wanted to, it was his party and he did what he wanted.
'I had never known anything like it ­before. I've known, ever since my early modelling days, that you turn up on time. If I have a 9am call, I get there at 8.30am.'
Eek!
The new series of Britain's Got Talent returns to ITV on Saturday 15th April at 8pm