The telly star has slammed the 'grammar police'
Danielle Lloyd only gave birth to her son Ronnie in September, but the mum-of-four is already facing criticism for the latest photo of her little one.
The 33-year-old shared an adorable picture of the two-month-old – who she shares with fiancé Michael O'Neil – wearing a baby grow with the words 'My brother's love me' written on it. Adorable, ey?
Despite the snap making our hearts melt, some eagle-eyed followers were quick to notice there's an unnecessary apostrophe on the outfit – and couldn't resist pointing out the grammar blunder.
'Grammatically incorrect though', said one follower. Another wrote: 'Oh no the apostrophe!!!! but otherwise, cute man.'
And someone else said: 'I would really have the hump at something misspelled on clothing', while a fourth added: 'What a bad example, teaching poor grammar from an early age'.
MORE: Danielle Lloyd reveals new baby boy's name as she opens up about health scare during birth
But the fiery CBB star wasn't about to take the criticism and has now slammed some of her 'rude' followers for pointing out the gaffe.
'The baby vest was a kind gift from a friend which Danielle was very grateful for,' Danielle's rep told MailOnline.
'Danielle is not shallow enough to reject such a lovely gesture to Ronnie. She thinks it's rude of people to make such a pathetic comment about a present for a baby.'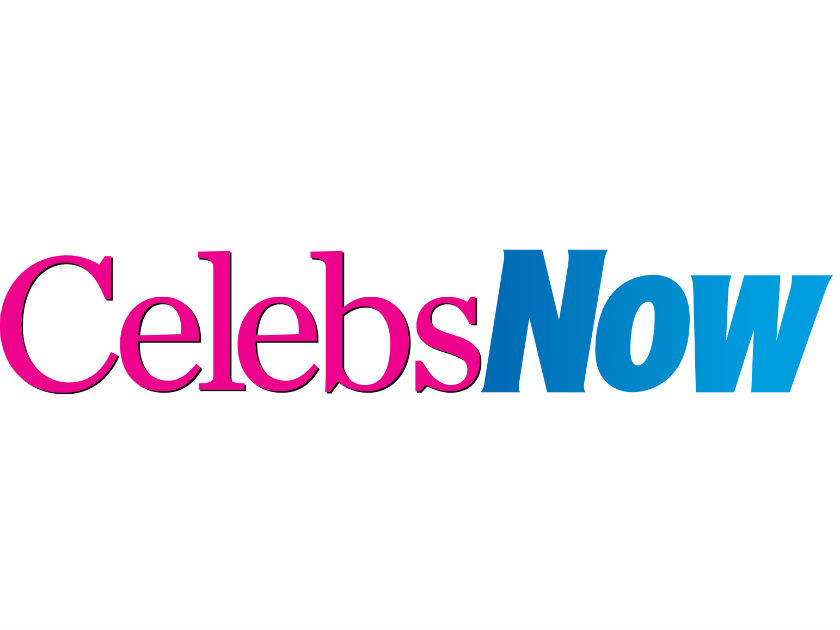 And her loyal fans stuck up for the star – who also has Archie, seven, Harry, six and George, four from her marriage to Jamie O'Hara – with many slamming the 'grammar police'.
One wrote: 'Ignore the keyboard warriors who cares nothing better to do'.
While another added: 'Oh for gods sake It's only an apostrophe, not a swear word. If that's all you have got to worry about then I pity you. Beautiful baby, FAB vest xxx @missdlloyd'.
Former glamour model, Danielle recently opened up about the birth of Ronnie after going through a frightening moment during labour.
The TV star revealed that the tot became stuck at one point, triggering fears that he could struggle to breathe.
'Ronnie got stuck during labour for what felt like a lifetime,' Danielle told OK! magazine. 'I was really scared. We were so worried he wouldn't be able to breathe.
'Hearing him cry for the first time when he came out was the best feeling ever, and such a relief.'
AW! Well we're glad little Ronnie is happy and healthy.