Now chats to the football legend about all things family and, er, underwear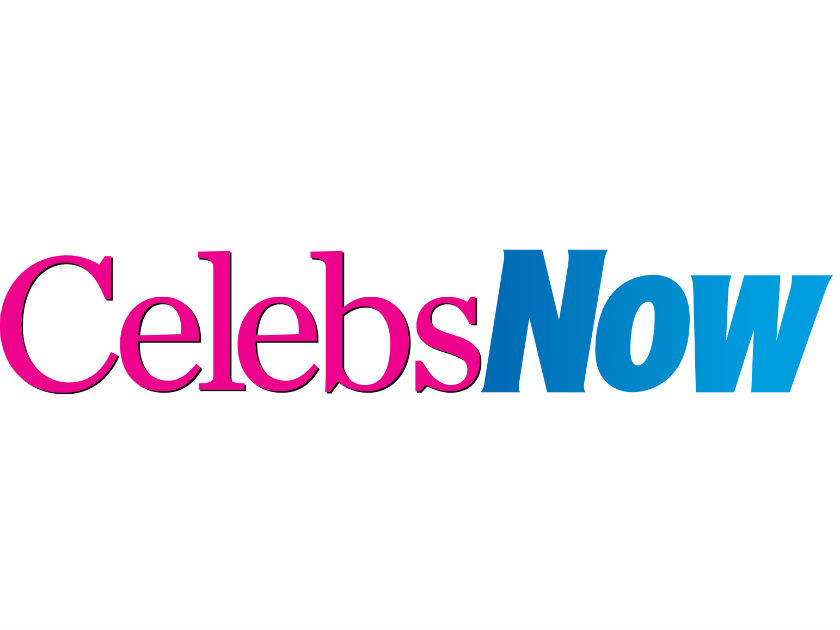 You'd think he'd be sick to death of crisps by now, but two decades on it seems Gary's still holding on to his. Just don't offer him a packet of Ready Salted…
Sitting in the rather trendy Walkers Pop-Up crisp sandwich shop on London's Tooley Street, Gary Lineker looks a tad disgruntled. Now understands why: it's the hottest September day for 17 years and the Match Of The Day host would rather be topping up his trademark TV-presenter tan. His downcast admission is swiftly rectified after a glance at his PR, however, and Gary quickly adds: 'But I love this sandwich shop. It's one of the greatest pop-ups of our time.' Indeed, Gary. Indeed.
Corporate niceties out of the way, there's one thing that strikes us about the former footballer: he's a very confusing character. One minute he's laughing, the next we're being stared at by a pair of piercing, unblinking eyes. 'I'm an uncompromising man,' Gary tells us. He's not joking…
OK, Gary – what's your favourite crisps flavour?
I'm going with Cheese Toastie & Worcester Sauce… Don't look at me like that!
We think they've got a weird foot taste…
I can only bow to your superior knowledge of people's feet. Do you taste people's feet? 
Maybe…
What's your favourite then?
Sausage & Brown Sauce.
[Looking at Now very seriously] I quite like sausage. [He then slaps each packet, rating them best to worst. He likes Cheese, Cucumber & Salad Cream the least. Now agrees]
How many packets of crisps have you eaten in one go?
You'd be shocked at the amount of crisps I eat. I can't resist Salt & Vinegar.
Do you ever eat so many your tongue hurts?
My problem is, having done the adverts for 21 years, whenever I do one, whatever it says on the bag, inside it's always Ready Salted.
Doesn't that upset you?
After every shoot I say: 'I like a bit of flavour.' And they always say: 'Next time.' It never happens. I think it's because the packet has to be pristine, so someone puts Ready Salted crisps in them. It's not a big deal.
It seems like it is, Gary…
[Gary stares at Now]
Erm, so there's one bag of Walkers left on Earth – who would you share it with?
I would never share it. Have you not watched the last 20 years of commercials?
No. What about your children?
Sod them! Jeez.
You're a harder man than we thought, Gary.
I'm an uncompromising man.
Do you have a secret stash of McCoy's in your house?
Who? What's that? He's a jockey, isn't he? I honestly don't know what you're talking about.
This is f**king weird, Gary.
[Laughs] I don't like inferior products near me anyway…
You hold England's record for the most goals in the World Cup Finals – who might beat it?
[Tottenham Hotspur striker] Harry Kane is very young and has time on his side.
Surely for England we'd start Vardy over Kane every time?
You're not in charge! Obviously I'm a Vardy fan. Leicester's my team. But Vardy's 29 – he's probably only got one World Cup in him. Harry's got two or three. He'll do well to beat my 10 goals.
Are you still very proud of that record?
It's nice to have a record or two in your locker – especially for an ageing old dinosaur like me.
Who'll be England captain after Wayne Rooney?
It's not obvious. Maybe [Spurs players] Eric Dier or Dele Alli, but they're still young.
Would you ever fancy the England manager's job?
No, it's a dreadful job, a thankless task.
Would you be a shoulder for Sam Allardyce to cry on?
I don't think he's a crier.
He might be a secret crier, though…
I'm a secret crier myself.
Are you, Gary?
Yeah, as you get older you get more emotional.
When did you last cry?
When Leicester won the league [laughs]. I've met Sam a few times and I'd love to see him do well.
Were you more emotional about the birth of your kids or Leicester winning the Premier League?
Leicester! I love my kids, but they'd agree with me. It was the best moment of their lives as well.
Do you feel any pressure when you're presenting MOTD?
I'm not a nervous kind of guy. It's live TV, though, so you're always one sentence away from disaster. It's talking football – it's important but it's not
life changing.
Would you ever go on a bender on a Friday night beforehand?
I try not to and I have a cut-off point. I don't have a Saturday night, so Friday is the night I go out with my mates. There has been the occasional big one, but by the time I'm on air I've normally recovered.
Did the pants you wore for MOTD [Gary promised to strip off if Leicester won the league] come out of your underwear drawer?
No, they were specially made by Sunspel. It was a bit last minute because things went a bit wrong.
What do you mean?
The first ones were weird.
Were they showing off too much, Gary?
No, they were kind of just, erm…the badge was in the wrong place – it's a long story.
How were your kids about it?
They were supportive of course but obviously they took the piss. I think I got away with it, kind of. It was a bizarre. I felt so self-conscious and uncomfortable-  it didn't feel normal.
You pulled it off really well.
I didn't pull it off ! That would have been a bad thing to do on live TV… [Gary looks at his PR] Sorry, I shouldn't have said that.
How did you get in shape?
I cut out carbs a bit for a couple of weeks before. I lost a bit of weight.
Did you do any press-ups before you went on, to get in the mood?
I was going to do, but we rehearsed for quite a bit and I thought: 'Am I going to do it on the floor in front of the whole crew and the cameras?' I would have really looked like a twat [laughs].
Sorry to mention it!
No, you're absolutely right. My personal trainer said I should be doing a few press-ups just before I go on. But I thought: 'Where am I going to do that? In the loo or something?' In the end I didn't bother. I should have done.
What are you like as a dad?
Brilliant!
Have you ever been nominated for Dad Of The Year?
Oh, that's just the most famous bloke of the year.
No…
Well, it is though, isn't it? [Laughs]
So you're a brilliant dad, yeah?
I'm kidding. I'm relaxed – I'm not too hard on them and think that's important actually. I just make sure I'm always supportive. They're very open with me.
What have they taught you?
How intelligent I am compared to them! No, it's a good question. We're the people that cause all their issues and problems. They idolise you and will copy what you do – the bad things as well as the good. I think it would be a lot easier second time around. Or the third. Well, I've done four…
Any plans for a fifth?
[Laughs] I don't think that would be a good idea!
How do you spend weekends?
On Sundays I like to be at home. The kids will come around for lunch and we'll watch the football.
Who cooks the roast?
Me. I do now… [Looks sad]
Are you handy in the kitchen?
I'm not bad. I'm better than I used to be.
What's your signature dish?
A proper roast, lamb preferably.
[Now has to ask Gary about his ex Danielle Bux, who he divorced in April but was pictured hugging in July. We're nervous, so we start with an easy question to test the water]
You've talked publicly about how expensive divorce is. What do you think should change?
I don't want to go down that route. It gave me so much grief last time… If you don't mind.
[His PR interjects and we move on. Gary looks genuinely pained by our question and we feel terribly guilty. So we return
to the subject of football again to perk him up]
Leicester are in the Champions League – can they win it?
I think Tottenham have a better chance of pulling it off.
Can they win the league again?
No. It was a miracle. I never thought it would happen in my lifetime, a club of Leicester's stature winning the league.
Anything can happen, though, Gary. Leicester might win the Champions League as well…
Leicester have as much chance of winning the champions league this season as they did of winning the Premier League last season…
[After the interview, Gary tells us that if they did, he wouldn't get his kit off again. Shame.]