And Katie's reaction might surprise you...
Katie Price 's days as glamour model Jordan are long behind her but that doesn't mean she can't embarrass her children with the photos.
In the first episode of My Crazy Life – Katie's new reality TV show – she and the family are clearing out a storage unit in the garden when husband Kieran Hayler comes across one of her risqué shots.
'Babes, what's this doing in there?' Kieran, 30, asks as he holds up the poster, to Princess's horror.
The shot shows Katie sitting topless on a chair with her legs spread and her hand touching her, umm, intimate area.
MORE: Katie Price and Peter Andre to reunite in Australia! 
Unapologetic as ever, Katie says: 'Ask Bunny if she knows who that is!' And when the former stripper shows it to their two-year-old child, Bunny responds: 'Mummy!'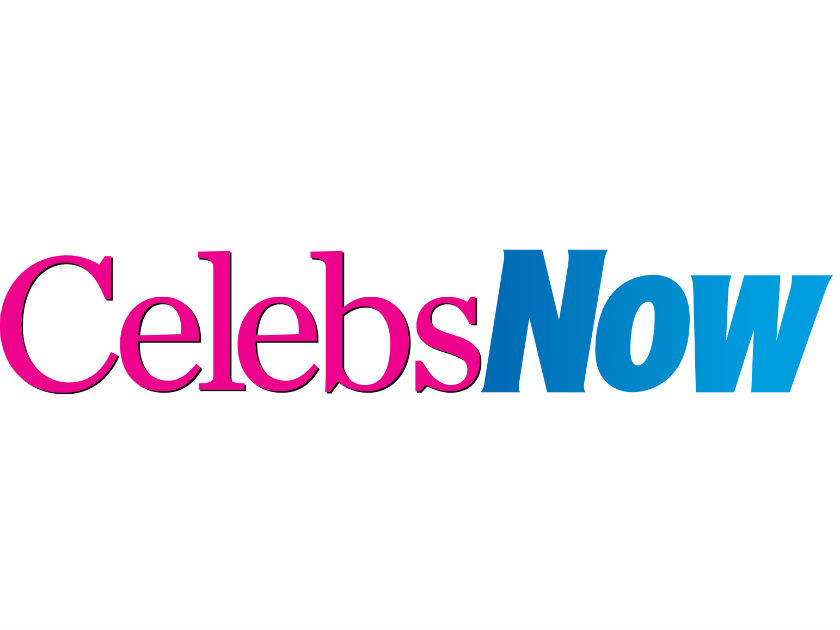 But the adults aren't done making the kids cringe: when Katie, 38, refers to her boobs as 'plastic but fantastic', Kieran can't resist a squeeze – but Junior is not impressed.
'Do any parents do that in front of their children?' he asks. 'Junior, what's weird?' replies Katie. 'Oh yeah, it's just normal for Kieran to go up to you and squeeze your boobs and go, "Honk, Honk".'
Laughing it off, the mum-of-five responds: 'Everyone squeezes my boobs, Junior!'
There's never a dull moment in the Pricey household…
The first episode of My Crazy Life airs on 10 July at 10pm on Quest Red.
MORE: Here's what happened when Katie Price went behind Kieran Hayler's back to meet DJ Tom Zanetti
 MORE: Junior Andre slams mum Katie Price's new single: 'You're embarrassing yourself!'