Separate beds, sex bans, in therapy – here's the truth behind the images…
At first glance, Katie Price and Kieran Hayler look like any couple in love right now. But look a little closer and we have to wonder if things are all that they seem.
The pair jetted off to Barbados last week after Katie, 38, admitted her relationship with 29-year-old Kieran had become 'turbulent'. And while Katie regularly tells her fans that she and Kieran are fine and far from breaking up, anyone who's been through the stress they've experienced in their three-year marriage would find it difficult to move on.
Since marrying in 2013, Katie's had to deal with her husband's long-term infidelity with two of her closest friends. In turn, she bared all in her new autobiography Reborn, in which she announced her husband's affairs had 'shattered my heart into so many pieces'.
MORE: Katie Price responds to pregnancy rumours in the most hilarious way
Then earlier this month, Katie was accused of spending private time alone with Geordie Shore star Scotty T, 28, in Newcastle – an accusation both she and Scotty vehemently denied.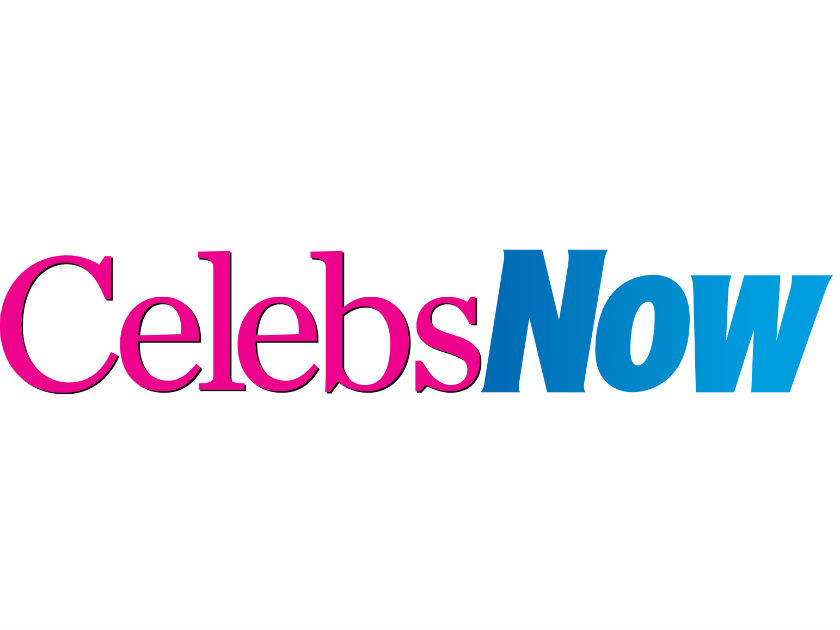 It's little wonder she wanted her and Kieran to be away from their troubles in a romantic beach-side setting. But are they just papering over the cracks again?
Last week, the couple were photographed strolling hand in hand along the beach and frolicking in the Caribbean Sea – the perfect tonic to help anyone forget all their troubles.
And to reinforce the message that all is well, we've been bombarded with images of them looking loved-up on Katie's social media feeds, with captions gushing: 'Love is accepting people for who they are. No matter what.' But off camera, when they're not topping up their tans and posing for snaps, the reality appears to be very different.
SHOWDOWN TALKS
Katie admitted their holiday was principally for them to 'work' on their marriage. In her book, she admitted if she hadn't been pregnant with Bunny, now two, she didn't think 'Kieran and I would have made it'. And behind the scenes in Barbados, the pair had a huge heart-to-heart talk in a bid to save their troubled marriage; a marriage that saw them renew their vows just a year ago.
As Now reported, it was Kieran who was looking to walk out. A source says: 'Kieran was seriously considering if he had a future in his marriage with Katie. The one thing that always kept them very close together – their sexual chemistry – even went cold we're told.
They had a massive one-to-one showdown in Barbados, where Kieran exploded and told her to 'stop using sex as a weapon'. 'He feels she turns it off when she wants to punish him – and that she openly flirts with men to make him jealous. Their sex life is a big issue because it was the thing that almost destroyed their marriage when Kieran developed the sex addiction.
WANING SEX LIFE
Now understands the couple were sleeping in separate rooms at home and hadn't had sex for six weeks before Barbados.
Our source tells us: 'The one thing that's always been really important to them both was having a good, meaningful sex life that she and Kieran had built as a result of all his counseling.
'Katie was furious when Kieran accused her of not acting like a proper wife while she was away on her book tour. She punished him without mercy for taking her on in that respect.
'They'd already been arguing non-stop in the build-up to the release of Reborn. Katie had been in miserable form from having to relive the pain of his affair while working on the book.
'Then when Kieran stood up to her about her antics while she was on her promotional tour, things nose-dived to the point Katie wouldn't have sex with him any more. She banned him from her bed for six weeks as a punishment.'
Now understands they've been sharing a bedroom again while on holiday as they try to work out their differences. Our source continued: 'Katie dropped the sex ban on holiday after Kieran told her: "I can't take any more of your ego and flirting."'
BORED OF HIS LACK OF AMBITION
Despite saying in her latest autobiography that Kieran had 'turned from a boy to a man to a family man. The family man we both needed. The true gentleman he had in him,' our source claims Katie is getting bored of Kieran playing the house-husband.
'She gushes publicly: "He's now a hairy farmer and the centre of my universe and my children's," but there are times when Kate wonders where the naughty stripper she initially married has gone.
MORE: Why does Katie Price make all of her men fat? 
'Kieran is up with the children, he gets their meals ready, takes them to school – he's the doting dad and husband and spends his days working on their farm and looking after their animals. But while she's deeply appreciative of all he does, there are times Katie wishes he was earning a living as she feels all the pressure as the main breadwinner.'
THE NEXT FOUR STEPS
The couple used their trip to strike a deal. This includes four major changes that Katie's promised to make regarding her behaviour, claims our source.
'Kieran was set to walk away unless Kate vowed to change her ways,' said our insider. 'So she's agreed with him to go back to the therapist who saved their marriage in the first place.
'She's also agreed to seek "spiritual" help to "rebalance" herself and make the marriage a success again. Thirdly, she's vowed to stop "torturing him with other men"; and, finally, she's agreed for them to sleep in the same bed again.'
THE FUTURE
For now, Katie really wants to draw a line under all the drama and work on their future together. Our source wonders if the new status quo will last, adding: 'Kieran fears it won't be much longer before Katie returns to her old ways of using men and sex to control his emotions.'
While on the surface things look slightly rosier, candid shots of them seemingly unaware of the cameras tell a different story. We can't help thinking they've got a long way to go…