Mark Behar exclusively tells Now that not everything is what it seems behind closed doors – and reveals the shocking secrets behind their success…
It's hard to think of a world before the Kardashians – it's actually nine years since Keeping Up With The Kardashians first hit our screens, turning the clan into reality TV royalty overnight. These days they're among the most photographed celebs ever and, with matriarch Kris Jenner at the helm, their glossy, showbiz lives are managed to perfection.
However, the clan's former bodyguard Mark Behar exclusively tells Now that not everything is what it seems behind closed doors – and reveals the shocking secrets behind their success…
'The kids are used for the cameras'
While Kim, 35, and her rapper husband Kanye West, 39, seem doting parents to North, three, and nine-month-old Saint, Mark sensationally claims the couple sometimes use the children as props to impress the media.
'Kim's time with the kids is often in front of the cameras,' he reveals. 'It sometimes felt as though they're like a handbag to her – something for when she goes out to put on a show for the public.'
Mark says that when the family attend events together, the kids are often used in photo opportunities before being handed back to their nannies. And it's not just the couple's relationship with their offspring that has a filter…
'Kim and Kanye are a business arrangement' 
Since getting together in April 2012, Kim and Kanye have worked hard to take over the world and they're now arguably one of most influential celebrity couples. From landing a joint US Vogue cover to their highly publicised Florence wedding in May 2014, and even the births of North and Saint, everything they do together gets eaten up by the press and public alike.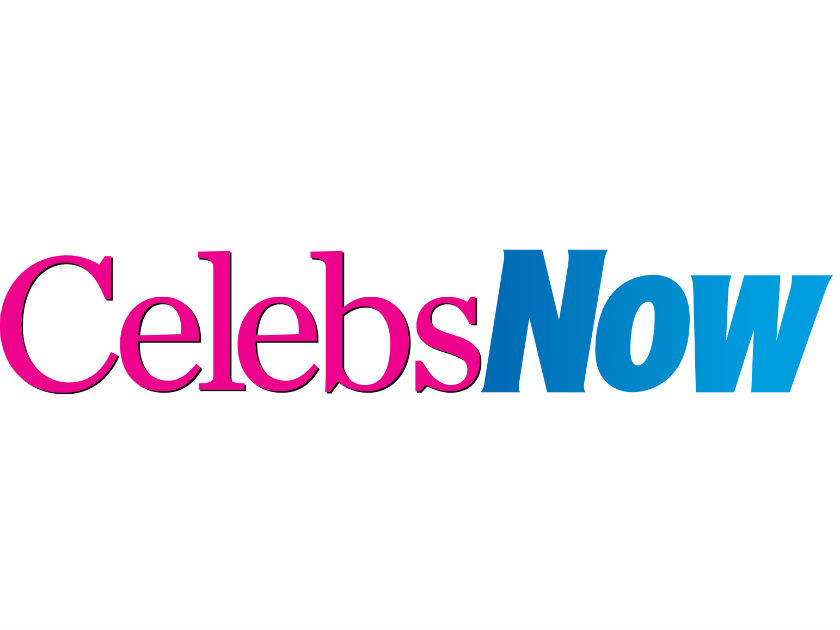 But Mark is adamant their 'fairytale' won't last – because it's become like a 'business arrangement'. 'They're only together now because they've had the kids, but I don't believe their relationship is all about love any more, he tells us.
At the VMAs this year, Mark reveals he witnessed Kim and Kanye 'yelling like crazy' at one another backstage. 'They were fighting about Kanye talking to and flirting with  other women,' he recalls.
And it seems 'momager' Kris, 60, is terrified of what will happen if Kanye ever does break away from the Kardashian family. Mark insists: 'Kanye is famous in his own right and he's the only guy in a long time actually able to combat Kim and Kris.'
'The Kardashian women are like vultures'
'Vultures,' Mark proclaims. 'That's the only way I can describe these women.' Scott Disick, Kourtney's  on-off boyfriend of nine years, Lamar Odom, 32-year-old Khloé's estranged husband, and even the girls' brother Rob have all had their fair share of problems, and they've all been played out in front of the press.
Scott, 33, was last reported to have checked into rehab for drug and alcohol addiction in October 2015, shortly after his latest split from 37-year-old Kourtney, with whom he has kids Mason, six, Penelope, four, and 21-month-old Reign. Also that month, Lamar, 36, was hospitalised after being found unconscious at a Nevada brothel. Meanwhile, Rob, 29, has battled with depression, weight gain and social anxiety over the last two years. And Mark insists these shocking turn of events are all down to the Kardashian women.
'They take them in, tell them to put their lives in their hands, but once they have no more use for them just throw them out. They eat men alive,' he says.
'They're all in competition'
As siblings, Kourtney, Kim, Khloé and their half-sisters Kendall, 20, and Kylie, 19, seem extremely close. But Kylie's transformation into a Kim clone hasn't gone unnoticed and the sibling rivalry is the strongest between them.
'Kim and Kylie are in competition, no doubt,' Mark reveals. 'Kylie is the fresher version of Kim, the one everyone wants a piece of right now. They're always comparing themselves – Kim is very aware Kylie is the younger one.'
'None of the show is real – it's all to make money'
For years KUWTK has been hit by accusations it's scripted – and Mark insists this is the absolute truth and everything, even the houses they film in, is set up for the cameras. But, even away from the show, he says the Kardashian women have lost touch with reality. 'Not one bit of their lives is real. It's just all for filming, to make money and get sponsorship deals,' says Mark.With rumours circulating that the show is on the verge of being cancelled, Kylie added fuel to the fire when she recently confessed it would have to finish at some point, adding that her cosmetics line is now her 'primary' focus. And, as the end draws inevitably closer, we can't help but think we've only scratched the surface of the truth behind America's most famous family…