Our favourite Essex boy lets us in on his breakup - and what he thinks about Liam and Cheryl's "baby" news
Now's had quite the crush on Olly Murs since he was runner up on The X Factor in 2009 – with his cheeky Essex accent, the boy from Witham's done good. He's back with his fifth studio album, closing the door on his turbulent year hosting The X Factor alongside Caroline Flack – and Olly is more than happy to be focusing on music again.
When we meet the man himself at his publicist's office in north London, he's got his feet up on the table and is eating sushi – which he offers to us, and later round the whole office, stopping the interview momentarily to do so. What a sweetheart.
Olly, 32, doesn't have his PR sit in on the interview, which is unusual. He lets his guard down with us and chats frankly about his heartbreaking split from girlfriend Francesca Thomas in September last year. He even breaks into song throughout the interview and dishes the dirt on his relationships with Caroline Flack and Simon Cowell, before discussing Liam Payne and Cheryl's exciting 'baby' news…
Hi Olly! Congratulations on the new album – there's quite a few 'break-up' songs on it, did you have to warn Francesca beforehand?
I think that she kind of expected that if we broke up I might do something like this. And when I played it to her she was really happy for me – they're great songs. She said she is really proud of me and she hopes the album does well. There are no hard feelings there.
Did writing the new songs make you realise you're not over the split?
Of course it did, and not only that it, it made me understand that you can love someone but that doesn't always mean you're right for each other. But who knows what might happen in the future.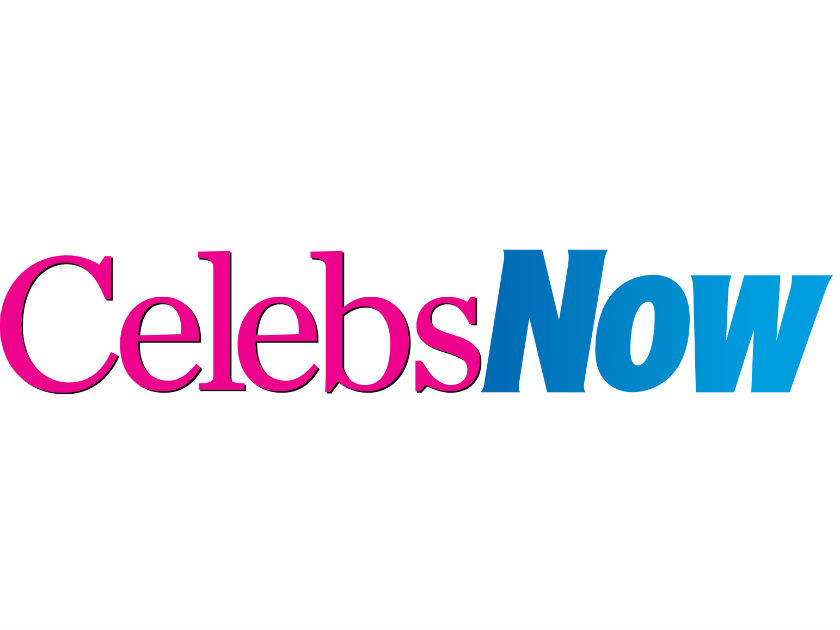 Are you dating right now?
I've definitely moved on but at the moment I'm very focused on work.
Are you on Tinder?
No I'm not! When that came out it was all a bit of a joke. I'm just sticking to meeting girls here and there. I mean, social media helps a lot – you can meet people very quickly.
Would you date a fan?
I'll never say never. The way I look it is, and this is my theory, do you want to meet someone who you get on great with but she hates your music and never comes to any of your shows? Or do you want to meet someone who loves listening to your music and stuff. My ex did love my music but I'm just saying, that's what I'd rather. So if a girl was a fan… I depends what kind of fan she is, you know what I mean? [Laughs]
You have some seriously passionate fans…
I had a fan who somehow got into my bloody hotel room and was sat on my bed when I walked it. I know what it's like, it can be scary.
Your fans love seeing you hanging out with your nephews on social media – you're a very proud uncle – but are you thinking more about getting married and having your own kids now you're a bit older?
I'd love to, it's just got to be the right moment. I would really love to be a dad. And I'd love to have all of that and be married at some point, one hundred per cent. But I don't think I'm quite ready yet, I need to grow up [laughs].
Are you relieved to not have the pressure of hosting The X Factor this year?
It was pressure and I'm relieved I'm not doing it anymore on the basis that I'm happy to be doing music again. If I would have said, "I'm not doing music anymore and TV is what I want to do,' then I would have been a completely different story.
It was a huge gig for someone with your level of experience…
The people who present these shows have been doing it for years, and I did it with very limited experience. You have to work your way up the ladder. But I don't think I did the worst job in the world!
Did Simon Cowell shout at you after you accidentally announced Monica Michael had been sent home before the vote was in?
No, everyone thinks he got mad, but he didn't. That whole situation dragged on. People were saying, "Oh, he's the worst presenter ever!" Which, let's be honest, I wasn't. They were going, "He's getting sacked next week" and I was genuinely like, "Whatever, it's rubbish". That was never going to happen.
Everyone thinks Simon is still your boss…
Hut he's actually not. I've never been signed to Simon's record label. When I first left the show I was signed to Epic, and Syco wanted to be part of the first album. And then once the first album was finished Simon was sort of part of the second album… But since then I've moved from Epic to RCA so Simon and Syco have had nothing to do with my last four albums.
Do you not really have much to do with Simon anymore, then?
I speak to Simon as a mate or we catch up here and there and say hello, but I haven't spoken to him face-to-face for ages.
What about your former co-host Caroline Flack?
Me and Caroline are friends and that's it! There was a point when people thought we were living together and we were hanging out every single day. But even when we were doing The X Factor together we didn't see each other every day. I haven't seen her much this year, just on the basis that I've been working my arse off and she's been doing her own thing.
Do you think that you've 'made it' now?
No. I never take what I'm doing for granted. When my first single got to number one in 2010, it beat Teenage Dream by Katy Perry! I couldn't believe it, and then Heart Skips a Beat when to number one a year later and I could've have gone and bought a massive mansion and loads of flash cars. I could've been like, 'Look at me at 26, I've made it!' But that's when you take your eye off the prize. I'm not materialistic, I don't do this for the lifestyle – it's about the fact that I love my job.
You've got a recognisable 'Olly sound' but you've managed to progress each album and do something different…
I always try to do something different because I want to keep evolving as an artist. I think it's important not to get stagnated and just be like, 'Oh, I'm just happy doing the same old thing'. This album is a different vibe, different lyrics and a different sound.
Have you been watching The X Factor this year?
I've only seen parts of it because I've been so busy! I heard all about Honey G but I don't know what to think of her, to be honest. I mean, she is great entertainment. I worked on it when we had Rylan, Jedward and Wagner, so Honey G just adds to that entertainment. And she's not that bad! She's got a bit of a vibe, she doesn't sing because she's a rapper, and it's some light-hearted Saturday night entertainment.
What do you think of the judging panel this year?
This panel does exactly what it says on the tin. It's like, stick to what you know! Louis is great, Nicole and Sharon are brilliant and Simon is always great. Obviously Dermot is an amazing presenter and it's good to have people that have been there before.
You always look great – do you have a stylist or do you dress yourself?
I do have a stylist for when I'm doing photo shoots and things like that but most of the time I just dress myself. I shop on ASOS and Mr Porter quite a bit, then I go to Selfridge's, Topman, Reiss and Cos whenever I've got free time. Online shopping is obviously easier for me but if I get the chance I head down to Oxford Street and have a little walk around.
Isn't that hard because you must get recognised?
I just pick a day that isn't the weekend! If I shop on a Monday to Thursday it's usually quiet.
You're mates with Liam Payne and Cheryl – what do you think of their 'baby' news?
I've only seen reports and I don't speak to them all the time. But if they're having a child, I think they're a great couple, so good luck to them. Seriously, Liam is a good-looking lad and Cheryl is obviously good-looking too so I'm sure the baby will be stunning.
 Olly's new album 24HRS is out on November 18 on Sony