Simon Cowell's BFF talks us through her big influence on this season of the controversial talent show
It's seen a change in presenters over the past two series, whose attempts have been panned by critics. But here Sinitta talks us through how Simon Cowell entrusted her with the task of adding a little va va voom to the spin off show
As Simon Cowell's best friend for more that 30 years, Sinitta has been involved with every aspect of his life – from the women that come and go, to his explosive TV shows and most recently, being his sidekick after entering into the world of fatherhood with his beautiful partner Lauren Silverman.
With The X Factor embarking on its 12th year, Sinitta explains that she's had more of an integral role in the production of the show than we first thought – and despite the recent controversial decision from Simon to snub her and revoke her invitation from Judges Houses, she'll stay loyal to her best friend. It seems that their bond is simply unshakeable.
Though Sinitta now won't be jetting out to join Si in LA over that "fix" row that emerged over act The Brooks – Simon reportedly chose former X Factor Mel B over Sinitta as new his advisor as it was sensationally revealed that Sinitta had actually been managing the act – and she's since accused Simon of using her as a "scapegoat" for the "fix" rumours surrounding the show. Ouch. But Sinitta's staying loyal devoted to trusted best mate Simon and talks about him fondly to Now – unless there's something that she's not telling us.
So forget show-stopping outfits such as that eye-popping leaf outfit that barely covered her modesty in 2009 – the 52-year old mother of two explains in our chat that she was actually the one behind many of the differences to the show, which we'll see unfold as the weeks progress. But that's not all. Being the official ambassador for The Alternative Parenting event on 24 September, Sinitta didn't hold back when it came to discussing Simon's alternative plans for baby no.2.
And while speculation has been rife over Sinitta's relationship with the 56-year old music mogul's partner Lauren, here, the So macho singer sets the record straight – finally.
How did you get involved with Alternative parenting?
I've been working with various adoption and fostering agencies, and as I said I adopted my children nine years ago and I loved it when I heard about the alternative parenting event. A lot has changed since then, same sex couples can adopt, I don't think there's an age limit now, the whole process has been made faster and less daunting.
Obviously Simon, who is a very good friend of yours, has seen you go through this process. Have you persuade him into surrogacy or adoption for baby number 2?
We had actually a chat about that because people often asked me if they (Simon and Lauren) would have more children and it is something he would be open to. He is godfather to my children Magdalena and Zac. We've been able to give them a great education and have a lovely family.
As a good friend of Simon are you quite surprised at how well he's taken to the role of fatherhood?
Not surprised really because I've always known that he's had a big heart. But it was a surprise initially that he was having a child at all.
Every year, you guys travel to Barbados on holiday. Will you be going this year?
I'm not sure what the exact plans are this year but I haven't been told otherwise, so it's probably too soon to say.
Talk us through a typical day with Simon in Barbados…
We don't actually stay at the Sandy Lane hotel, Simon has a villa virtually next door. Simon is Simon and he sleeps in late as usual and he's a very generous host. We wake up early, say around 7/8am and we go to the gym, go to the beach or the pool, like we would at home. Simon then surfaces and has his breakfast around lunch-time and comes out and hangs out with us at the pool. It's a lazy family holiday but extremely luxurious.
So, lobster for lunch?
You can sort of have anything you want literally but we're all quite health conscious and Simon of course has a very unsophisticated palate, he doesn't like really fussy foods!
What does he prefer?
We usually have fruit or smoothies or there might be some tomatoes on toast or something for him. It's not lobster and caviar.
I do think people get the impression that it is a millionaire lifestyle when you're abroad, champagne from dusk til dawn…
The funny thing is it could be, it's all there but who wants champagne and caviar for breakfast? We have drinks, we have cocktails everyday but at home you probably wouldn't have a bottle of rose for lunch but on holiday you do.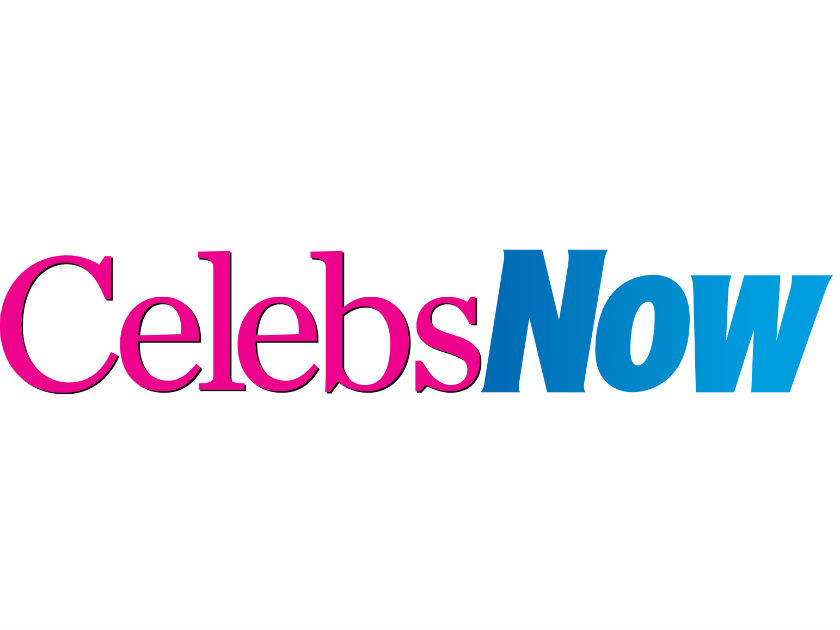 Are you close to Lauren? Do you hang out separately to Simon?
Yes we do, when I'm in LA we'll go and work out together and do SoulCycle class and things like that. But you know she's travelling back and forth from New York to see her son because her son lives in NY. So it's not as often as we'd like because between my children's schedule and her children's schedule, it's quite difficult.
This year's line-up on X Factor has changed from last year. Are you more involved this year with ideas for the show?
I put in a lot of ideas for the Xtra Factor and as the show unfolds I can see where my ideas have come through.
Is Simon open to ideas and input?
Yes he is and he encourages that because he knows I'm passionate about the show and I want it to be great. A soon as it becomes X Factor time, I start revving up and wakeup in the middle of the night, sending him texts. But I think the show is looking good. It's nice to have the old panel back… with Nicole.
He's been quite flirty with some of the contestants on the show. How will Lauren feel about that?
Oh do you know what? She's either rolling her eyes or just like "oh whatever." But as much as he's flirting he still makes it clear that he is not single. But it's nice to see flirty Simon back.