Just how close did the co-stars get?
Over the past few weeks things are hotting up on screen for Lance Corporal Georgie Lane and Special Forces Officer Elvis Harte in Our Girl – but rumours of 'close friendships' off screen have been rife too. So what is the story of Michelle Keegan and Luke Pasqualino? And why has Michelle now cut off all contact with her co-star?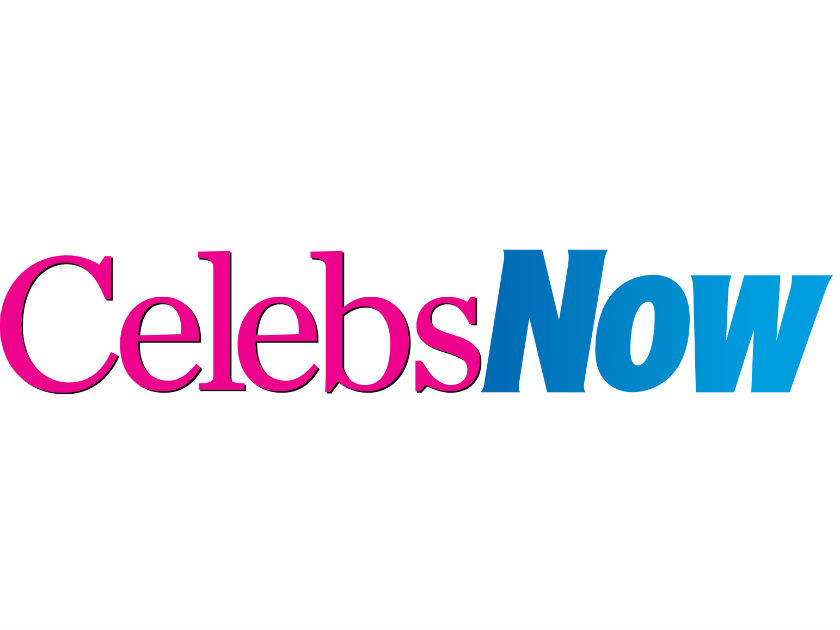 When they first started filming in South Africa, they were quick to become friends. A show insider tells Now: 'Michelle and Luke became close because they have a lot in common. Luke's polite and sensitive and has spent time talking to Michelle about HeForShe, the gender equality campaign that they both support. She loves that he's so caring.'
They had to become close. Just 30 seconds into the first episode they were involved in a steamy sex scene which, despite Michelle's assurances, can't have been easy for husband Mark Wright to watch.
Their friendship has been the source of much speculation. In July, Now revealed exclusive pictures of them on set. While the cameras were rolling they were very much in character, but when they stopped, Michelle and Luke continued to hug. 'They've become such good mates that it's normal. It's all in a day's work for the pair,' explains our insider. 'Michelle embraced her character so much she lived and breathed the part. She didn't see Mark much because she wanted to concentrate on making it a success. She immersed herself in it for the whole time they were filming and that meant spending a lot of time with Luke.' Michelle's commitment to the role is undeniable, with BBC insiders saying: 'Michelle ticks every box – she's talented and popular.'
But while the actors were getting super-close, the lack of time newlyweds Michelle and Mark were spending together was being well documented. With Mark working as a radio presenter in London and DJing in Spain, it's not been easy. Last month, they managed to spend some 'quality' time in Magaluf where Mark was working.
MICHELLE AND MARK'S MARRIAGE: IS IT ALL FOR THE CAMERAS? 
Nevertheless, the pressure of the last few months is still arguably having an effect on their relationship. Michelle and Mark's holiday came just days before those steamy scenes with Luke aired to four million people. Perhaps understandably, Mark found it difficult seeing his wife on screen like this. 'Mark was uncomfortable over the sex scenes and the fact that Michelle has described Luke as a "good kisser",' a second insider tells Now. 'Mark isn't in that world and he told Michelle how difficult he's found it.'
Perhaps interestingly, Luke ended up pulling out of the London press launch of the show. Some reports described his no- show as 'baffling' and even speculated it was to prevent any awkwardness with Michelle. The official reason given was 'work commitments', but it did nothing to quell speculation.
Our insider says these reports were wide of the mark however. 'Luke knows there has been a lot said about them and he didn't want the chat about that to get in the way of the show,' they say. 'Mark feels Michelle's friendship with Luke has created a huge amount of media attention and he finds it frustrating. After a lot of thought Michelle decided to call time on her contact with Luke in a bid to try and stop the speculation. She doesn't want Mark feeling awkward either – it's not easy for anyone.'
When Our Girl was first aired Mark proudly tweeted about Michelle, writing: 'This one @michkeegan astounds me more every day… Truly sensational performance.' And Michelle has always argued Mark isn't jealous, saying: 'I've been with Mark for four years now so he's seen me kiss a lot of men on screen.' But her gushing comments about Luke can only add fuel to the fire, with Michelle saying recently: 'I'm lucky that scene was with Luke. We did so much together that he was one of my best mates. And he's done scenes like that so many times. He made me feel really comfortable.' Our source adds: 'They became great friends. Off camera they gravitated to one another. There's no denying that they had a palpable connection on set. But now they want the talk to be about Our Girl and not them…'