As CBBC celebrates 30 years, we look back at the best presenters to host the show, including Phillip Schofield, Andi Peters and a few furry faces...
Here's some news to make you feel old: CBBC turns 30 today!
Over the years the kid's branch of BBC programmes has brought us classic shows such as cartoons Bertha and Bananaman, and teen dramas Grange Hill and Byker Grove.
But it all started in The Broom Cupboard, the booth used to present the sections between shows that launched many a famous face.
And so, in celebration of 30 years of CBBC, we look back at the best presenters ever to host the show, including Phillip Schofield, Andi Peters and a few furry faces…
Phillip Schofield
Phillip kickstarted CBBC back in 1985, presenting the show for two years.
He then swapped the broom cupboard (question: where were the actual brooms??) for the Going Live! studio, co-presenting the Saturday morning show with Sarah Greene.
Phil appeared on stage in 1992, taking over the lead role in Joseph and the Amazing Technicolour Dreamcoat from Jason Donovan.
Then, in the early 90s, Phillip ditched the Beeb for ITV, hosting shows including Talking Telephone Numbers and Schofield's TV Gold before landing his current role as host of This Morning in 2002.
He also currently presents gameshow The Cube, and was the host of Dancing On Ice from 2006 until it ended in 2014.
Gordon the Gopher
Gordon was Phillip's trusty sidekick and could have the CBBC audience in stitches with a single squeak – and regularly did just that!
Despite a handful of TV appearances following his exit from the Broom Cupboard, Gordon struggled in his post-CBBC life, and Phillip revealed in a 2005 interview that he was now an alcoholic.
Happily, a stint in rehab in 2008 sorted him right out, and he was reunited with Phillip on This Morning in 2010 to celebrate the 25th anniversary of their first appearance on CBBC.
Oh, and a little fun fact: Gordon's famous leather jacket was a gift from 80s pop star Adam Ant, he described the cheeky little gopher as 'one of the most interesting people' he'd met.
Andy Crane
Radio presenter Andy made his TV debut when he stepped into the Broom Cupboard following Phillip's departure, hosting the show from 1986 until 1990.
After leaving CBBC he too went to ITV, where he presented shows including Motormouth and What's Up Doc? He also appeared in mad 90s TV show Banzai.
The Noughties saw Andy return to radio, with stints at BBC Radio Manchester, BBC Radio Sheffield and Radio 5 Live.
He's currently a freelance newsreader for ITV Granada.
Andi Peters
Andi with an 'I' stepped into Andy with a 'Y"s shoes in 1989, presenting The Broom Cupboard until 1993.
He went on to be the first presenter of new Saturday morning show Live & Kicking, alongside co-host Emma Forbes.
In addition to being executive producer of Top Of The Pops and creating Channel 4 music show T4, Andi managed to bag a part in Hollywood blockbuster Toy Story 2 – as the voice of 'Male Baggage Handler 1'.
He took part in the first series of Dancing on Ice in 2006, and also presented the live link-up from a CD factory during the The X Factor final in the days when CDs were still a thing.
More recently, he acted as narrator on ITV2 show The Big Reunion.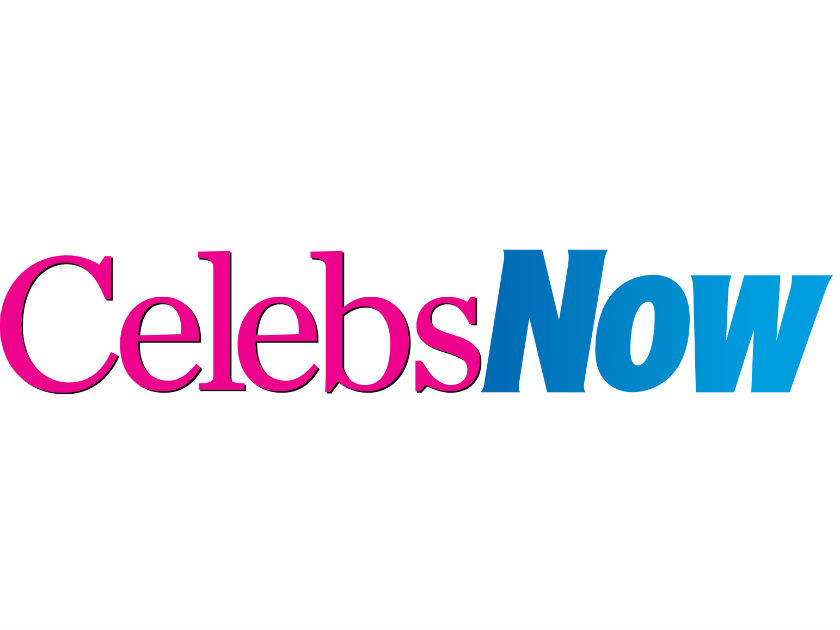 Edd The Duck
When he wasn't snapping at the long arm of arch enemy Wilson the Butler, green-haired Edd was the 90s answer to Gordon the Gopher, appearing first alongside Andy C and later alongside Andi P.
Avid Blackburn Rovers fan Edd became a bit of an entrepreneur following his departure from The Broom Cupboard, appearing in his own cartoon strip in BBC Magazine, releasing a single called Awesome Dood!, and even launching his own range of milkshakes.
He also had the honour of being the official UK Olympic team mascot at the 1992 Barcelona Olympics.
Edd was last seen on the Celebrity Juice The Big Reunion special in 2014, which saw him reunited with Andi Peters.
Philippa Forrester
Hampshire-born Philippa first made her CBBC debut in the late 80s, but became a regular fixture alongside Toby Anstis in 1990.
She worked on CBBC until 1994, when she went on to present other BBC shows including Tomorrow's World, Barking Mad, The Heaven and Earth Show and Robot Wars.
As a keen environmentalist, Philippa co-produced wildlife documentary An Otter in the Family with husband Charlie Hamilton James, and 2013 BBC show Harvest, which followed the progress of Britain's vegetable, cereal and fruit harvests.
In the late Noughties she starred in a string of adverts for Lloyds Pharmacy, and is a brand ambassador for Anglian Windows.
She currently lives in Somerset with her husband and their three sons.
Toby Anstis
After a three-year stint in The Broom Cupboard, Toby went on to host music show The O-Zone in 1995.
As well as to co-hosting BBC programmes including Children in Need, The National Lottery Live and Grandstand, Toby has appeared on various reality TV and quiz shows.
In 2006 he was the first person to be voted off the sixth series of I'm A Celebrity… Get Me Out Of Here!, but had more luck on Pointless Celebrities, winning the show in 2012. He's also appeared on Ready Steady Cook, The Alan Titchmarsh Show and Big Brother's Big Mouth.
In addition to his TV work, Toby has also enjoyed a successful radio career, joining Heart FM in 2002. He currently hosts the station's mid-morning show from Monday to Saturday.
Zoe Ball
Zoe started working on CBBC in 1994, filling in for Toby on The Broom Cupboard before hitting the big time as the new co-host of Live & Kicking, alongside Jamie Theakston.
She went on to a brief stint as the host of Channel 4's The Big Breakfast and was also a regular presenter on Top of the Pops between 1996 and 1998, before moving on to Friday night show The Priory.
She's also presented various TV talent shows, including Soapstar Superstar, Grease is the Word and The Voice: Louder on Two.
And, of course, she's the currant host of Strictly Come Dancing spin-off It Takes Two.
Away from telly, Zoe too has enjoyed success on the airwaves. She became the first female solo host of The Radio 1 Breakfast Show in 1998, right around the time that her hard-partying ways were scoring her heaps of headlines.
In 2002 she joined London station XFM, and since 2006 has worked on various Radio 2 shows.
Zoe married Norman Cook – AKA DJ Fatboy Slim – in 1999, and the couple have two children.
Josie d'Arby
Having worked on CBBC in the early 90s, Josie's career followed a startlingly similar path to fellow CBBC star Zoe Ball, with roles presenting The Bigger Breakfast (a spinoff from The Big Breakfast) and Top of the Pops.
But then she went on to pursue acting roles, appearing in BBC series Merseybeat and Channel 4 sketch series Spoons. She's also appeared in an episode of Miranda, and even alongside Vince Vaughn in the movie Blackball!
She now works as a writer and director, winning rave reviews for her stage show The Newport Monologues in 2012.
Otis the Aardvark
Otis first popped up in 1994 and racked up five years on CBBC, outlasting many of his co-hosts – the big-eared puppet appeared alongside Toby, Zoe, Josie and many other presenters.
He went on to appear in shows including Dick and Dom in Da Bungalow, Saturday Aardvark and CBBC on Nickelodeon, before finally retiring from TV in 1999 – although he did make a special appearance on a special 'puppet' edition of The Weakest Link in 2007, and on Celebrity Juice in 2010.
Relive all the best moments from CBBC's 30 year history with this just-released video!
Stephanie Wood