Ky-Ky's certainly not shy (shy)
She may be the youngest in the Kardashian-Jenner clique, but Kylie Jenner sure knows how to make sure she keeps the public guessing!
From being merely the little sister in a band of fabulous women, to a bona fide social media star and business mogul, Kylie has an incredibly large and loyal fanbase, who she likes to surprise with bold actions at every corner.
Kylie, 19, had fans in a spin most recently by taking a suggestive pic with beau Tyga. Taken just before they left for King Cairo's birthday party (reminder: King Cairo = Tyga's son with Blac Chyna, her soon-to-be sister-in-law…fun), the photo shows her wearing a figure-skimming short bodysuit with Tyga's hand pretty darn close to her nether-regions…
Racy stuff! And like many of her other posts on social media, it caused quite a debate in the comments section – with some saying that it's too intimate for the public to see.
Read: All the Latest Celebrity News
Here are SIX other ways that KyKy's raised more than a few eyebrows throughout the years…
That plump pout
One of the first things that comes to mind when many think of Kylizzle is her well-famed pout. A few years ago, it's fair to say that her lips weren't quite as… prominent, which caused many to believe that she'd had some lip fillers.
After many months of speculation, Kylie finally addressed the whispers in an episode of Keeping Up With the Kardashians in May 2015, admitting to sister Khloé Kardashian that she has lip fillers.
'I have temporary lip fillers, it's just an insecurity of mine and it's what I wanted to do,' she emotionally confessed.
'I want to admit to the lips, but people are so quick to judge me on everything, so I might have tiptoed around the truth, but I didn't lie.'
Ahh, there we go. Bet it feels much better having things out in the open!
A curvalicious new figure
Recent months have seen the reality star rocking a curvier body than usual, with her boobs and bum in particular being areas of particular difference.
She's looking smokin', as per usual, yet it again sparked debate from the public as to whether she's had any surgical enhancement to help achieve the figure. However, she came forward via her app in October 2016 to deny that she'd had any work done to her body – and attributed it all to weight gain.
'No ass implants…you know, I used to be 120lbs. I was 16-years-old. I was really skinny,' she writes.
'Now I'm pushing like 136. But it's alright, I like the chunkiness.'
In that case, pass us the French fries, would ya?
Her response to Kim's terrifying robbery
Speaking of Kylie's kurves, she is such a big fan of her new body that she recently posted a picture showing off her booty:
Though pretty typical of many of her other body pics, this one in particular shook up the internet as it was posted soon after news broke of Kim Kardashian's heartbreaking robbery in Paris. Many may have expected a sweet message on one of her many social media channels…but instead, we have a picture of her rear.
'Your sister got held at gun point just 3 days ago and you think it's appropriate to post this? No class,' one wrote. Yikes!
Near naked selfie battle with Kim
However, there's one way in which she bonds with her big sis – a fondness for a nude-ish pic! Here's one she prepared earlier (in September 2016):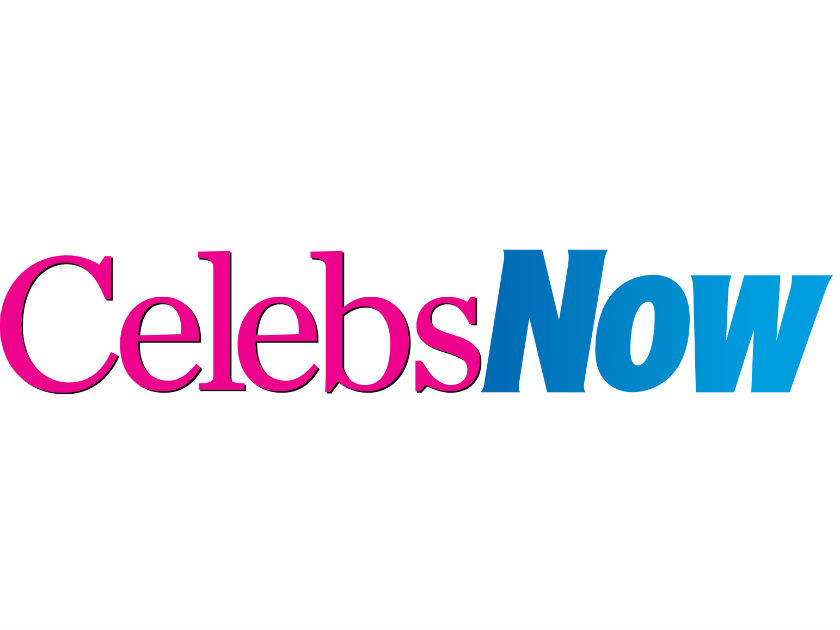 …to which Kim responded in the only way she could: a series of Snapchats showing her 'all-over tan'.
Love affair with Tyga
Though they've now established themselves as a full-on couple, the start of Kylie and Tyga's romance wasn't short of controversy. When they were first rumoured as a couple in late 2014, Tyga was fresh from a breakup with Blac Chyna – who, at the time, was a close friend of Kim. Awkward.
Also, Kylie was 17 years old at the time – controversial for most, seeing as the age of consent in California is 18…
Their relationship went unconfirmed until soon after her 18th birthday in August 2015, when they were noticeably more open – with Tyga even releasing a single called 'Stimulated', starring none other than his official bae. The lyrics are pretty spicy – an example reads:
'They say she young, I should've waited / She a big girl, dog when she stimulated.'
Delightful. For the song in its entirety, we've source the music video for your viewing and listening pleasure.
Splashing out MILLIONS on new homes
Before she's even allowed to legally buy a beer in the States, Kylie has already kicked off her property portfolio in the right way with TWO multi-million dollar homes under her belt.
In August 2016, she had us all lusting after her brand new mansion in California's 'Hidden Hills', which reportedly cost her a cool $6million. Wow, wow, wow….