Seriously guys, you've got our wombs all a-flutter!
This year is already shaping up to be a busy one for many celebrities, especially with their partners! It seems there will be tons of new arrivals coming in 2017 and the way that some of the stars announced their news has just been the cutest! From Instagram posts to tweets. From baby scans to little booties. It's no surprise that we have all gotten a bit excited. We just love a pregnant celebrity!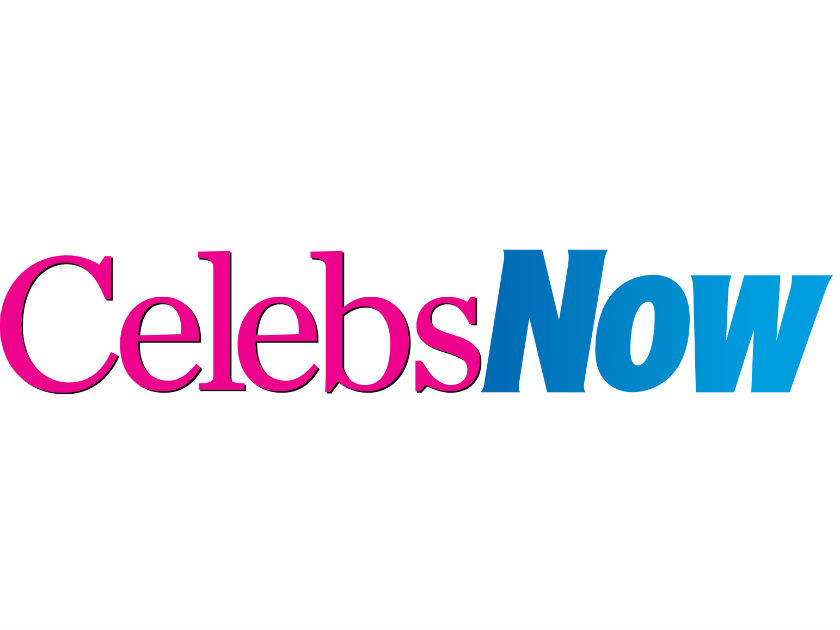 Check out some of the cutest announcements so far…
1.Helen Skelton and Richie Myler
The ex Blue Peter presenter Helen Skelton and her professional English rugby Playing husband Richie Myler announced on Instagram earlier in November that they were expecting baby number two. But what made this announcement so adorable is that their son was holding a sign that read 'Ready for partner in crime pre-spring 2017'. The question is are Helen and Richie ready for the mischief?
2. Gal Gadot and

Yaron Versano
'So excited to share this wonder with you...' This was the caption to Gal and husband Yaron's post. The couple made the announcement of baby number two via Instagram and fans were just over the moon. The Wonder Woman actress and her husband got married back in 2008 and were soon after had their first child. It will definitely be a busy new year for this couple with the new Wonder Woman film coming out too!

Billie and Greg's family seems to be getting bigger and bigger every year, so why stop at 2017? They announced their exciting news on Instagram whilst on holiday in October with their little girl pointing at mummy's tummy. We can't wait for baby number four!
4. Beyonce and Jay Z
Bey totally broke the Internet when she posting the news that her and Jay were expecting twins. While the photo shoot divided opinions, The Hive of her fans stood strong and made this the biggest Instagram post of all time…
They have been one of the nations favourite couple this year, which is why we all balled over with excitement when Rochelle displayed the most incredible pregnancy shoot of all time! The Saturdays singer and ex JLS boy band member announced they're expecting on Instagram. Rochelle showed off her perfect baby bump at the end of November and we can bet that this is the best early Christmas present for the couple!
6. PINK and Carey Hart
PINK has been in and out of the limelight for a couple of years now. But November showcased a beautiful baby announcement with an incredible photograph of PINK and her daughter Willow cuddling her baby bump with the most gorgeous setting. It really was the picture perfect announcement…
7. Rosie Huntington-Whiteley and Jason Statham 
They've been engaged for over a year but the British model and her man have some even more exciting things to plan in 2017 as she announced they are expecting with this stunning snap. We want to be on that beach!
MORE: Hollyoaks' Kieron Richardson and husband announce they're expecting TWINS in the cutest way!
8. Cally Jane Beach and Luis Morrison
Who's excited for the first Love Island baby? From the first season of the show back in 2015 it was clear that this couple were perfection! Cally Jane Beech and Luis Morrison made their baby debut on Instagram earlier this year after Cally had been M.I.A from being unwell. Well, it seems that the unwell feeling was non other than morning sickness. And news has it that if it's a boy they will be naming him Jamal. AWH!
9. Ciara and Russell Wilson
Singer Ciara and NFL star Russell Wilson announced their news in October too. Just before their wedding that took place three-months ago the couple announced that they were abstaining from sex until they were married because they wanted their wedding night antics to be 'steamy'. Russell also uploaded the same Instagram picture and captioned it 'The Greatest Blessing of All. Forever Grateful. #BabyWilsonOnTheWay.' Let's face it, they are soon to be the perfect family!
10. Aliona Vilani and Vincent Kavanagh
Strictly Come Dancing's Aliona and husband Vincent uploaded the most romantic picture of Vincent kissing Aliona's baby bump when they announced they were expecting in November. They called it their 'little miracle'. CUTE!
11. Carl Hyland and Kieron Richardson
Last but not least are actors Carl and Kieron. The couple put shivers down own spines when they uploaded their magical video up on Instagram announcing that they are expecting twins after going through 18-months of IVF. Kieron is best known for his role as Ste on the award winning soap Hollyoaks and partner Carl is known for his roles in Brittania High, Emmerdale and Hollyoaks too! We are so happy for the couple and can't wait to meet both new additions in the New Year!
12. Whitney Port and Tim Rosenman 
'Oh hey! Just standing by the window in my underwear, with a BABY in my belly!!! We are sooooo excited!!!' The Hills star posted with her baby announcement. How cute. Her and TV producer Tim got married last year.
Congratulations guys.
Which new arrival you are most excited to see this year? Tweet us @celebsnow