As you're counting the sleeps till Santa comes why don't you catch up with your favourite Christmas stars...
Christmas without a Christmas film is like Halloween without the spooks; Easter without the eggs, or… well, Christmas without the presents. We also know that as many times as Hollywood tries to give us new Christmas films, they can't dislodge that warm love in our hearts for the classics.
So to get you ready for the nostalgia Christmas festival of film coming your way, Now has found out where your favourite actors and actresses are from these legendary festive movies.
Macaulay Culkin as Kevin McCallister in Home Alone (1990)

Not only is he the seminal Christmas kid star, but probably the most famous child actor of all time. Poor Macaulay has been through a lot: he cut off his dad from his multi-million dollar finances when he was 14, broke up with the love of his life Mila Kunis only to fall into rumoured drug problems, and started his own pizza-based cover band of The Velvet Underground, The Pizza Underground. That aside, he seems in relatively good shape, having retired from acting and just touring extensively with his pizza-band.
Devin Ratray as Buzz McCallister in Home Alone (1990)

While the bullying older brother has acted until this day, his crowning achievement is probably starring in a 2007 documentary of his attempts to court then-Secretary of State of the real-life United States of America, Condoleezza Rice, called Courting Condi. Moving on, like Macaulay, he also has a band, the infinitely less-interesting sounding Little Bill and the Beckleys.
Joe Pesci as Harry Lime (The Wet Bandits) in Home Alone (1990)

Continuing his flare for villainy, Joe starred in an Oscar-winning role as Tommy DeVito for mobster film The Goodfellas (1990), receiving 'Best Supporting Actor' and giving the second shortest speech of all time: 'It is my privilege.' His personal life may share some similarities to his speech writing abilities: he has been married and divorced three times (the last in 1997) and broke with fiancé Angie Everhart in 2007. Poor Joe!
Daniel Stern as Marv Merchants in Home Alone (1990)

With both real-life acting buddies leaving the Home Alone franchise after the second film, Daniel went on to narrate comedy-drama The Wonder Years, write an off-Broadway hit play Barbara's Wedding, and become a bronze sculpture artist. He also won the US' highest award for volunteering in 2009, The President's 'Call to Service Award' for his long running youth charities in Malibu. What a champ!
Catherine O'Hara as Kate McCallister in Home Alone (1990)

Kevin's neglectful mother continued her career by slowly weaning herself from Christmas comedies to horror ones: transitioning from A Nightmare Before Christmas (1993) to Frankenweenie (2012). An acclaimed comedy actress and singer-songwriter, Catherine is now married with two sons and is on the Canadian Walk of Fame. Bet she won't forget that.
Tim Allen as Scott Calvin/Santa Claus in The Santa Clause (1994)

After the Box Office success of the second best Santa-based film on this list, Tim continued to embed himself into our collective nostalgia by starring in hit 90s sitcom Home Improvement (which he won a Golden Globe for) and voicing THE Buzz Lightyear. Vowing to become sober after a DUI in Michigan in 1997 (and some questionable drug offences even earlier), Tim settled down with actress Jane Hajduk, who he has a daughter with. Now that's a turnaround we like to see.
Eric Lloyd as Charlie Calvin in The Santa Clause (1994)

Eric reprised his role as Santa's son in the not-so-great sequel The Santa Clause 2 (2002), but this wasn't the only time poor Eric has made some dubious acting decisions. He played young Bruce Wayne in comic book mega-flop Batman and Robin (1997). At least he can tell people he was cast as young George Clooney… Now taking a break from acting, Eric works behind the cameras instead.
Daniel Tay as Michael in Elf (2003)

Daniel stepped away from live-action and started voice acting, firstly as Doogal (2006) – that's The Magic Roundabout's dog in a solo film – then in video game Grant Theft Auto IV: The Ballad of Gay Tony (2009), where he played half of a parody on the Blues Brothers called… wait for it… the Blue Brothers. Award winning writing, there. He's now dropped out of the public eye – his last picture is from 2009!
James Caan as Walter in Elf (2003)

Buddy's workaholic father is definitely best known outside of Christmas circles for playing Sonny Corleone, eldest son of the Corelone crime family in The Godfather (1972) (All Christmas stars play mobsters?!) but he was also in the equally iconic role of Flint's father in Cloudy with a Chance of Meatballs (2009). James has been married four times, including Sheila Marie Ryan – a former girlfriend of Elvis Presley. He now has five kids and four grandchildren.
Mary Steenburgen as Emily in Elf (2003)

Buddy's caring stepmother has kept herself in a comfort zone in recent years: with Will Farrell again, she appeared in Step Brothers (2008) as his biological mother and in Four Christmases (2008) as Reese Witherspoon's mother. She most recently appeared in Orange is the New Black as unsympathetic weirdo Mendez/Pornstache's… Mother! True to form, in real life she is mother to two children, and step-mother to the kids of her current husband, actor Ted Danson. Mother.
Taylor Momsen as Cindy Lou Who in How the Grinch Stole Christmas (2000)

Taylor played the little girl who restored the Christmas spirit into the Grinch's heart… then ten years later released 'Makes Me Wanna Die' with her hit pop-punk band The Pretty Reckless. That's puberty for ya'. Before her transformation into a punk diva she played Jenny Humphrey in Gossip Girl and auditioned for Hannah Montana, which she missed out on to a certain wrecking ball… Pretty sure that's a bullet dodged.
Jeffrey Tambor as Mayor Augustus Maywho in How the Grinch Stole Christmas (2000)

The love-stealing Mayor is probably best known for his role as George Bluth Sr. in the sensational Arrested Development, though he did continue his movie career as Alan's dad in The Hangover (2009). Jeffrey now has five kids and one grandchild (born within several days of his youngest!). He was reported to be a Scientologist, but refuted claims, according to The Hollywood Exclusive: 'I have nothing against it, but I am no longer a Scientologist.'
Brent Kelly as Thurman Merman in Bad Santa (2003)

After playing the ray of hope in the otherwise dark comedy film, he appeared in a few movies before his final role to date, in stoner comedy High School (2010). He's taken a break from acting to study for his degree, though he's looking to make a grand return – which is convenient as the sequel Bad Santa 2 is confirmed for 2016!
Tony Cox as Marcus in Bad Santa (2006)

His time as Santa's bad helper was in fact his first time as a main character: he has only ever played side parts, including a parody of Will Smith's character in the easily-forgettable rom-com Hitch (2005) for the should-be-forgotten 'comedy' Date Movie (2006). There is one other great role he can share with his wife and kid: he was an EWOK in Return of the Jedi (1983)!!!
Bonnie Bedelia as Holly Gennaro McClane in Die Hard (1988)

John McClane's wife appeared in the sequel Die Hard 2 (1990) but the couple fictionally split up for subsequent films. She played an Emmy-nominated role in Fallen Angels (1993) and the family matriarch in NBC drama series Parenthood for six seasons. Also, I bet you didn't know that Bonnie is actually Christmas superstar Macaulay Culkin's aunt!
SEE MORE CELEBRITY THEN AND NOWS
Reginald Veljohnson as Sgt Al Powell in Die Hard (1988)

The only LA policemen on John McClane's side reprised his role for the sequel – which, by the way, is also a legitimate Christmas film like the first one – as well as for a cameo in comedy spy show Chuck. He's most well known for playing Carl Winslow in sitcom Family Matters and a viral campaign to get his twitter account verified.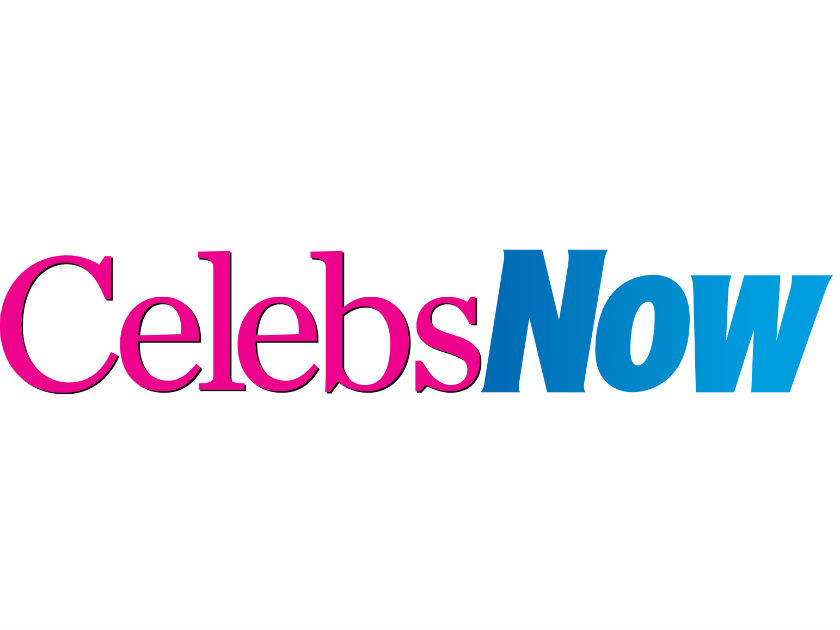 Aled Jones as 'The English Boy' in The Snowman (1982)

Aled Jones stole The Snowman spotlight from original singer Peter Auty when he covered 'Walking in the Air' for Top of the Pops (it's stuck in your head now). Aled became one of the most successful classical music singers of all time, has an MBE for his work in music, and has an actress daughter, Emilia. Sorry, Pete.
Kris Marshall as Colin Frissel in Love Actually (2003)

Kris is known in many circles as playing the thematically similar Nick Harper in hit sitcom My Family, but we can all agree his most important role to date was as Adam in the BT Retail adverts, where we followed his hapless love life and all voted (1.6 million humans in this country) so that his fictional advertisement partner could be pregnant. He also has a real life wife and son, but it's unknown who he cares about the most.
Thomas Brodie-Sangster as Sam in Love Actually (2003)

Many theorise that Thomas is a Time Lord, because in twelve years he is still the exact same person. However, Liam Neeson's forlorn-in-love stepson has broken the child star curse by being both famous and not a wreck, playing Jojen Reed in TV phenomenon Game of Thrones and currently Newt in The Maze Runner franchise. We have uncovered one dark secret in Thomas' past: he was young Hitler in historical drama Hitler, the Rise of Evil (2003), naughty!
Miffy Englefield as Sophie in The Holiday (2006)

The young daughter is still only sixteen but has kept acting since her appearance on the Christmas rom-com. She went on to appear in Casualty for two years, a role she missed out on earlier in life according to her adorably written biography by her DAD on IMDB. Good luck with college Miffy!
Kermit the Frog as Bob Cratchit in A Muppets Christmas Carol (1992)

Kermit has been at the centre of some controversy after breaking up with Miss Piggy, allegedly to be with new pig on the block, Denise. He has claimed in a recent tweet that he is not, in fact, seeing her, so this frog is definitely back on the market. With two feature films and a rebooted sitcom, Kermit could be the biggest catch in the star pond.
Miss Piggy as Emily Cratchit in A Muppets Christmas Carol (1992)

Miss Piggy's life post-Christmas Carol has been rather traumatic. She split up with long-term boyfriend Kermit TWICE and in 2001 her, ahem, 'inner performer' changed from Frank Oz to Eric Jacobson. Keeping fabulous, she sang with Olly Murs in 2011 on The X Factor, starred in season 1 of Project Runway as a guest judge, and received the 'Sackler Center First Award' from the Elizabeth A. Sackler Center for Feminist Art at the Brooklyn Museum in 2015. Truly sensational.
Gizmo as Gizmo in Gremlins (1984)

Mogwai aren't real.
Zach Galligan as Billy Peltzer in Gremlins (1984)

Zach took a break from acting to attend university, returning for the sequel Gremlins 2: The New Batch (1990). He has stated in interviews that he couldn't find a role after this, so instead used the money and fame from his brief acting stint to party for 12 years in LA. Rock on!
Mara Wilson as Susan Walker in Miracle on 34th Street (1994 – Remake)

Having her faith restored in the magic of Christmas, Susan used this new belief to transform into telekinetic smarty-pants Matilda (1996). After a brief run as a child star, Susan withdrew from the fame/saved herself and is now a writer, with her first book (K) for Kid out in 2016.
Lord Richard Attenborough as Kris Kringle in Miracle on 34th Street (1994)

After his success as the original Secret Santa, Richard continued acting up until his death at the ripe old age of 90! We all remember him best as mad scientist John Hammond in Steven Speilberg's Jurassic Park (1993). He was also the brother to Earth-loving legend, David Attenborough.
James Stewart as George Bailey in It's a Wonderful Life (1947)

Finishing with the ultimate Christmas film, James stole the world's hearts when he discovered the true joy of life. In World War 2 he was drafted as a pilot, and served till retirement in 1959. He starred in many films, known as a beloved everyman, including The Spirit of St. Louis (1957), before he died in 1997 at the age of 89!!
MORE: Horror film kids – Where are they now!?
Tom Capon