See how Now put a gazzilion shoe styles through their paces, to bring YOU the BEST IN SHOE for summer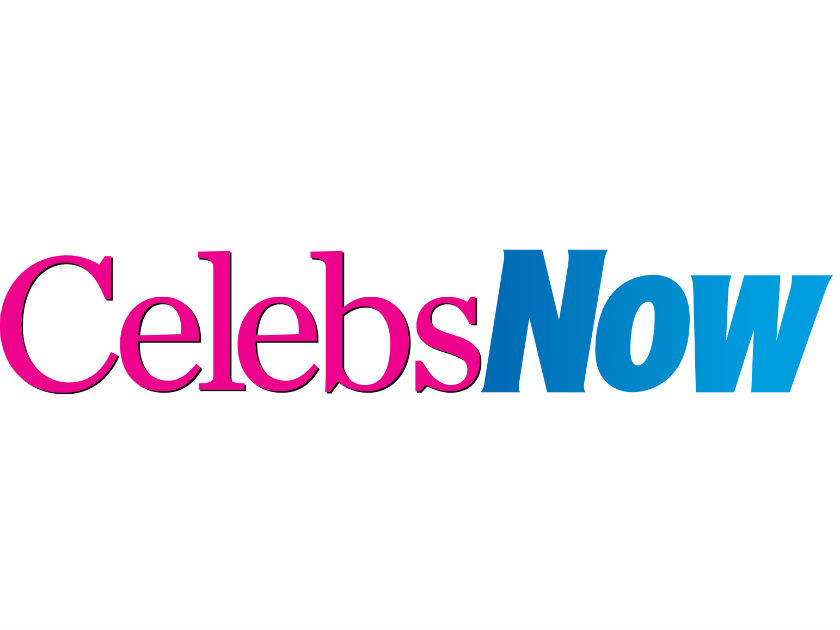 From sexy stilletos to classic courts, fashion platforms to wobbly wedges – Now's team fashion have braved blisters, tumbles and fields and trialled zillions of the high street's hottest heels (and flats!) to bring YOU summer 2015's winning shoes…
Watch the video above to see Now's style team put from standing in grass, to dancing around our handbag, waiting for yonks at a busy bar and running to the church all to the test. We really put these shoes through their paces in a series of VERY scientific and totes profesh experiments. We even wore white lab coats (ok that last bit isn't true).
So whether you opt for good ol' faithful wedges, sexy Carrie Bradshaw style stilletos, K-Middy worthy courts or some fancy flats – don't spend a penny (of the money variety, obvs) until you've checked out our not to be missed shoe review. It's all in the name of feel good fashion, ladies.
And the winning styles are (drum roll please)….
CULT COURTS
They're the heel of choice for Kim Kardashian and Miranda Kerr, pointed courts are the ultimate leg lengthener. Plus the closed toe means you'll save cash on a pedi. Savvy
Gilly Ferguson, Now's Style Content Director put Dorothy Perkins' blue jewel heels, £45, to the test.
'I LOVE these courts – they're more-than-a-little-bit-Manolo and are dead ringers for Olivia Palermo's wedding shoes. The cobalt colour is one hue that suits all, and even works for brides looking for their Something Blue. Even the satin finish ensures your feet feel suitably swanky. One word of warning though, lawns are not your friend. My stiletto heel sank in within seconds… Sliding over in public? Yeah, not so swanky… '
BLOCK PARTY
The comfiest shoe of them all (except our slippers, obvs) block heels will keep you sturdy on your feet even after a glass of champers, or three.
Hannah Eichler, Now's Freelance Fashion Stylist trialled Marks & Spencer's grey jewel heels, £35:
'I wouldn't normally wear chunky straps but the light colour makes them more flattering than I thought. The block heel made them so comfy, and an absolute winner when it came to standing on grass. Plus I am obsessed with the jewel detail!'
POWER PLATFORMS
Reach new heights in spring's new drop of 70s inspired platforms. Chunky straps give extra support, put opt for a peep toe or court if you're leg conscious.
Charley Choules, Now's Fashion Intern put New Look's lilac platforms, £22.99, to the test:
'I love the summery colour of these shoes! The strap made me feel secure, while the platform added some inches to my height, too! They're the perfect style for outdoor weddings.'
FEELING STRAPPED
Multi straps can be painful on post dancefloor feet, so don't be afraid to go a size up to avoid the burn. Wear them in for a few hours around the house first – even if you're doing the washing up!
Sarah Bradbury Now's Junior Style Writer road tested Schuh's metallic pointed mules, £48:
'Mules are one of this season's hottest shoe trends, and these bad boys were surprisingly easy to wear – the heel height was just right, and after standing up for yonks the straps didn't rub, either.'
WONDER WEDGES
Comfy, won't sink into grass, flattering – it's no wonder wedges have been dubbed as most wonderous wedding guest shoe LIKE EVER. Now loves these super hero heels.
Lydia Thompson, Now's Freelance Fashion & Beauty Writer tested New Look's, pink wedges, £24.99:
'The bright fuchsia shade is great for enhancing a tan, and the wedge means they'll stay comfy way into the night! I also love how the ankle strap is slightly lower, so they don't make my legs look shorter.'
Pick up this week's issue of NOW for the full shoe review. What are you waiting for? There's shoes to be purchased! 
EXCLUSIVE: TOWIE's Lauren Pope gives 5 fashion bloggers a celebrity style makeover!

Zoella reveals her top 23 Primark spring fashion buys – in store now!