'Beetlejuice, Beetlejuice, BEETLEJUICE!' We're loving seeing how Winona Ryder and the gang have changed!
'Jump in de line, rock your body in time! Okay, I believe you!' Remember Lydia, played by Winona Ryder, being levitated while dancing with all the dead folks in her house, including Barbara and Adam? Nope? Well you should read this anyway.
If you do, though – HOW FRICKIN' EPIC was the 1988 film BEETLEJUICE!
And guess what Tim Burton has just confirmed a sequel IS happening!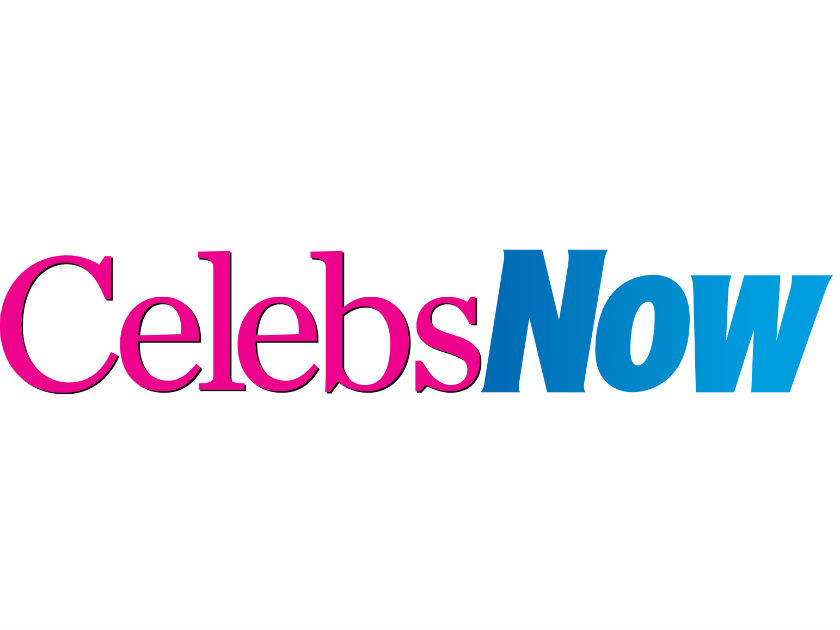 Can you believe, this year, it'll be 28 years since the film – directed by Tim Burton – first hit our cinema screens?
It was weird. It was wacky. We think at one point our folks thought we were a bit odd for watching it EVERY DAY (the main character was called Lydia, so clearly that's why our writer LOVED it)!
But what have the cast been up to since rocking some crazy hair and being tormented by Beetlejuice?
Read on to find out…
Beetlejuice – Michael Keaton
What a comedic genius! Michael was brilliant as the annoying, irritating, smoking and womanising Beetlejuice. And since 1988 he has gone on to get bigger and better roles. Who remembers him in Batman? And how awesome is he in the newly-released Birdman, which he's already won a load of awards for, including a Golden Globe? He's even the voice of Ken (as in Barbie and Ken) in the Toy Story series. Anyone else think he's kind of hot now too?
Lydia – Winona Ryder
Beetlejuice was the film that won Winona praise and attention from the critics when she was just 16. That same year, the cult-film and dark-comedy Heathers was also released, where she starred alongside Christian Slater. Then came Mermaids and a Golden Globe nomination for her role in another Tim Burton film, Edward Scissorhands. But the praise didn't stop there; Winona was also nominated for an Oscar for her role in Little Women and put in sterling performances for Alien: Resurrection plus Girl, Interrupted alongside Angelina Jolie.
After meeting Johnny Depp on set 1990, the pair dated for three years and the media attention followed. In 2001 Winona hit a low point and was arrested for shoplifting. She later revealed she had numerous personal struggles including depression and anxiety. Since then, Winona seems to have turned a corner. She was reunited with Tim Burton for his 2012 film Frankenweenie and also made it onto the Black Swan cast. That's an impressive CV, Miss Ryder!
SEE WHAT THE GREASE CAST LOOK LIKE NOW
Adam – Alec Baldwin
Aww, wasn't Adam such a sweet husband? And since then, Alec Baldwin, who played him, has become something of a don in Hollywood! After Beetlejuice he played Jack Ryan in the action thriller The Hunt For Red October and landed roles in The Aviator and The Departed. Alec is most widely known as Jack Donaghy, from the NBC sitcom 30 Rock, a role which he played from 2006 – 2013.
Barbara – Geena Davis
Remember the bit where Barbara pulled her jaw out and put her eyeballs on her tongue to scare away the new houseguests? Well, we're thankful the wind didn't change because she's still a total beaut!
After Beetlejuice, Geena received an Oscar for her appearance in The Accidental Tourist, and a nomination for her role in Thelma & Louise. But you may have also spotted her in The Long Kiss Goodnight and the 1999 film Stuart Little.
Delia Deetz – Catherine O'Hara
Most of you will recognise Catherine as the mum from the Home Alone films. She was much nicer in that than she was in Beetlejuice! But as well as that, she also starred as a voice artist in The Nightmare Before Christmas, Over The Hedge and Frankenweenie.
Charles Deetz – Jeffrey Jones
Before Beetlejuice, Jeffrey made it big playing Edward Rooney in Ferris Bueller's Day Off but went on to star in other Tim Burton film, Sleepy Hollow. In 2003, Jeffrey was arrested for possession of child pornography and accused of soliciting a 14-year-old boy to pose for pornographic photographs. He pleaded no contest to a felony charge and his punishment was five years probation, counselling and the requirement to register as a sex offender. After that his acting career, understandably tailed off.
Now, let's not end on a sad note. Let's find our best striped suit and sing 'Shake, shake, shake, Señora, shake your body line! Shake, shake, shake, Señora, shake it all the time!'
Lydia Southern