The dancing pro shares all...
Ex-Strictly Come Dancing dancer, Camilla Dallerup, 43, has an insane body. Now caught up with her to find out the star's fitness and diet secrets!
Camilla's Stats

HEIGHT: 5ft 6in
WEIGHT: 52kg
DRESS SIZE: 8
Hey Camilla! What's your favourite workout aside from dancing?
Hiking weekly in LA and the 567 Broadway fitness (a 55-minute cardio dance class) in Beverly Hills. Who knew working out could be this much fun? If I don't enjoy it I simply wont do it.
Are there any motivational Instagram pages you love?
Karen Clifton (@karencliftonofficial). I love her quick workout videos and follow along at home.
Do you have a favourite body part?
My legs, they feel strong and I know it's from years of working on them and sculpting them through dance. It reminds me that hard work pays off.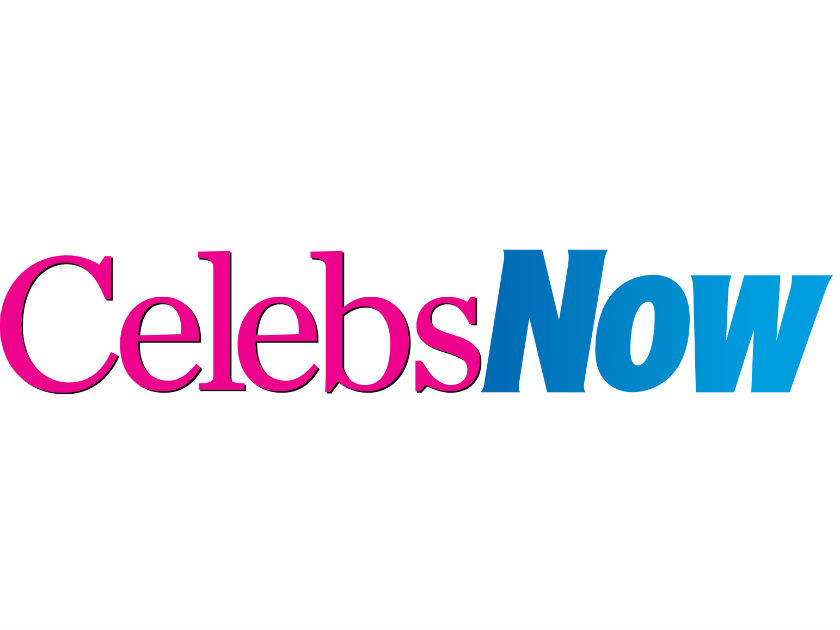 What's your one killer workout move?
Squats, nothing beats that for me. I feel it works the whole body and gives a firm butt.
Camilla Dallerup: I'm wearing my wedding dress again for Now's Race For Wife
Let us in on your 'naughty' food pleasure?
Chocolate! I simply love it and refuse to give it up. I have a little bit every day. That, and oatmeal and raisin fresh baked cookies. I believe in balance.
Do you take any health supplements?
Sometimes I take Acidophilus for a heathy gut, especially if I'm traveling. Or turmeric if there is a cold going around.
When do you feel most body confident?
After a good night's sleep. If I feel 'off', I meditate then I put on my favorite shirt and jeans, a pair of heels and a bit of bronzer, mascara and lip gloss. That immediately makes me feel better.
Reinvent Me by Camilla Dallerup is published in paperback by Watkins priced £8.99.
Camilla's food diary
Ashton Turner, Nutritionist at London's Evolve, gives his verdict on her daily diet
The 11 foods a nutritionist ALWAYS eats and the one drink they ALWAYS avoid
BREAKFAST- Banana, croissant and espresso
ASHTON SAYS: Croissants taste amazing for a reason: beautiful buttery pastry! This combo of high fat and high sugar sadly isn't great for the waistline. The odd one as part of a balanced diet is not an issue but I  wouldn't make these a regular breakfast choice as you'll be hungry and snacking again in no time.
Cals: 410
LUNCH- Salad with avocado and chicken
ASHTON SAYS: Well balanced with fats and protein from the avocado and chicken. Adding more veg into your diet is always a good choice – the fibre will keep you feeling fuller for longer meaning you stave off that afternoon energy slump.
Cals: 350
DINNER – Steak with broccoli and mashed potato
ASHTON SAYS: A dinner of champs. Leaner cuts of steak such as fillet will keep the fat content lower whereas a sirloin will give you great flavour from the marbling of the fat. Steak provides a great source of protein along side iron and zinc. Mashed potatoes are perfect, just be wary of the amount of butter and or milk you add as this can ramp up the calories pretty easily.
Cals: 450
SNACKS – Raisins, nuts, dates and fruit. A cookie too.
ASHTON SAYS: The cookie aside, most would view these snacks as 'healthy' however they're very energy dense so for a small amount of food they pack a lot of calories in. Plus they are also very high in sugar.
Cals: 730
Total cals: 1940
ASHTON'S VERDICT: On the whole there are good aspects of this diet that Camilla should definitely keep up but there are a few choices that without realising it could have a negative impact on her diet if eaten often. A more balanced breakfast and different snack choices could make all the difference here.
Follow Ashton on Twitter @ashtonevolve353