Frankie eats chocolate and STILL has this figure...how!?
The Saturdays' singer Frankie Bridge, 27, always looks amazing. Although she's a busy mum to Parker, two, and seven-month-old Carter, Frankie still makes sure she allows herself plenty of time to workout and stay healthy. Here, she talks to Now about her favourite exercise regimes, guilty food pleasures and motivational social media pages…

 FRANKIE'S STATS:

HEIGHT: 5ft 3in
DRESS SIZE: 8
WEIGHT: 'I don't weigh myself'
Hi Frankie! What's your favourite workout?
I've been doing a lot of boxing and Pilates, which I absolutely love. Wayne (Frankie's footballer husband) and I make sure we share the load at home, and he's so great with the boys, which means I can try and squeeze in some time for a quick workout. But kids being kids, it's not always that easy, so I just have to be flexible and make sure I make the most of the opportunities in have.
READ MORE HEALTH AND FITNESS NEWS HERE!
How do you juggle working out with two little boys?
It is a real struggle to juggle work life, spending time with the kids and fit in a work out. I just don't put too much pressure on myself to exercise too much, I try to fit in a workout when I can and make sure I do classes I really enjoy.
Why do you like boxing and Pilates?
Boxing is a great way to get the adrenaline pumping and get your heart rate up, you really feel like you've done a work out after a boxing session. Pilates then does the opposite, it's really relaxing and gives me a little 'me' time when life is otherwise so busy!
How do you motivate yourself to keep fit?
I enjoy nice food and a lovely treat now and then so keeping fit and in shape allows me to enjoy this guilt free!
The Saturdays' Frankie Bridge: 'Wayne changes more nappies than I do!'
Do you follow any motivational Instagram pages?
I follow @thebodycoach for inspirational, healthy meal ideas and @corecobham for Pilates inspo! Both are so inspiring and share tips and tricks for healthy and happy living.
Favourite workout music?
I still love Ariana Grande, all her songs have the perfect beat to get into the right mindset for a good workout.
What's your guilty food pleasure?
I love a treat breakfast at the weekend; scrambled eggs, sausages and beans are my favourite and a real treat to set the family up for an active weekend. I don't have it every weekend though!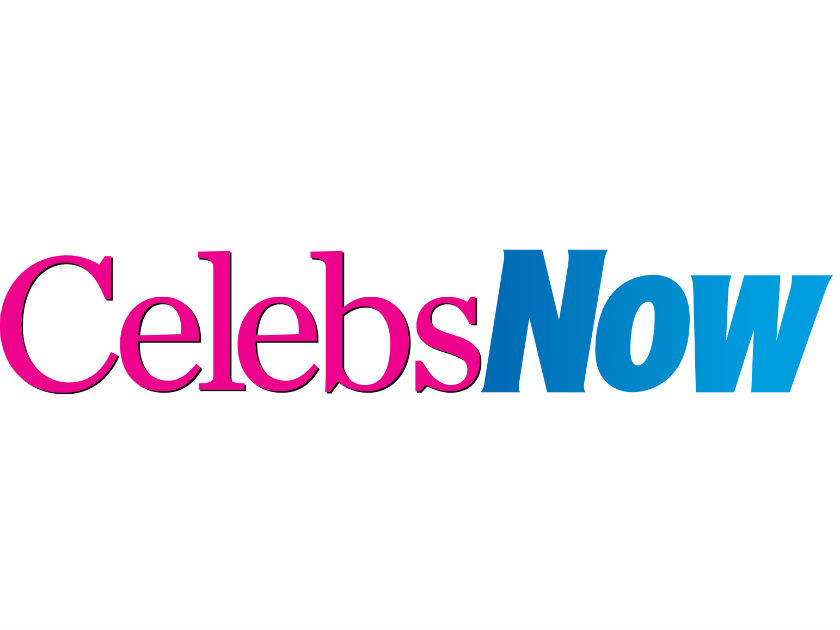 What goes into your favourite smoothie?
Pineapple, strawberries and always a banana.
Frankie's Food Diary
Now's expert nutritionist Ollie Frost gives his verdict on her daily diet
BREAKFAST – Scrambled egg with red peppers, spinach and cheese cooked in coconut oil. Breakfast tea with semi skimmed milk and 1 sugar.
OLLIE SAYS: Scrambled eggs are high in protein and fats that will keep you feeling fuller for longer, stabilizing blood sugar levels. I would recommend a piece of wholemeal toast to provide adequate carbohydrates to fuel Frankie's day.
Cals: 301
LUNCH – Salad with mixed leaves, cucumber, peppers and chicken with balsamic and olive oil.
OLLIE SAYS: Salads are a perfect way to boost ant-oxidants within the body to fight infections and protect the immune system. Olive oil is believed to help reduce blood pressure and diabetes.
Cals: 260
DINNER – Chicken stir-fry.
OLLIE SAYS: Chicken will help increase satiety, the feeling of fullness, and vegetables are low in calories. Include a small portion of rice if you have worked out to replenish lost glycogen stores.
Cals: 281
SNACKS – Bag of nuts, fresh fruit and chocolate.
OLLIE SAYS: There's enough energy in the nuts and fruit to leave the chocolate and put cravings at bay. The most nutritious nuts are walnuts and almonds, which are high in poly-unsaturated fats.
Cals: 367
TOTAL CALS: 1201
OLLIE'S VERDICT: Frankie's diet is nutritious, however far too low in calories by roughly 400-500 kcal. To boost this she should include a small cup sized portion of carbohydrates in each meal and a thumb size amount of fat such as almond butter or additional olive oil to increase her daily amount of calories.
Follow Ollie on Twitter @Ollie_frost
Frankie Bridge is supporting the Superdrug and P&G #FeelSuper Campaign, which hopes to raise at least £200,000 for Marie Curie in 2016.