This year has been full of embarrassing celebrity moments. Here they are in one fell swoop, from nip slips to cases of severe foot in mouth and #epicfails it's been the 2015: year of oops for these celebs...

Get cape, wear cape, fall…
Where were you if you didn't see Madonna almost get strangled by her own cape at the Brits in February? Luckily she survived, but it was a close call. As she performed Living For Love, her backing singers were supposed to whip off her cape so Madge, 57, could prance around onstage. Only the cape got stuck and she did an epic fall backwards down the stairs. Live. But she recovered Madgenificently.
You've got the wrong man
The nation died inside when Jo Joyner mucked up her words on EastEnders' 30th anniversary live week in February, asking Laurie Brett, who plays Jane Beale: 'How's Adam?' instead of: 'How's Ian?' – Adam Woodyatt plays Ian Beale. Foot. In. Mouth. Poor Jo, 38, Tweeted: 'You never answered me @lauriebrettx how is @adamwoodyatt?…#leastyouknowitslive #gutted'. She later admitted: 'I've got a good sense of humour, but I couldn't laugh about it until I'd gone out there the next night. I knew people were watching to see if I messed up again. To do that next episode live in front of 10 million viewers was one of the hardest things I've ever had to do.'
Hello, Biebs in the buff
Poor Justin Bieber, 21, got papped in October while he was starkers and hanging out on holiday – and it was very NSFW. But at least the world now knows he has a massive todger, which is presumably why he walks with such a swagger. A modest Justin quipped: 'I'm like: "Oh my gosh, did I come out of the water? Do I have shrinkage?" That's my first thought. That was shrinkage for me, anyway.'
Taylor kicks off
When Nicki Minaj wasn't nominated for an MTV VMA for her Feeling Myself video featuring Beyoncé, she Tweeted in July: 'If your video celebrates women with very slim bodies, you'll be nominated.' Taylor Swift, 26, who was nominated for Bad Blood, replied: 'I've done nothing but love & support you. It's unlike you to pit women against each other.' Nicki, 32, said her comment wasn't aimed at Tay. Then Katy Perry, 31, waded in with: '…ironic to parade the pit women against other women argument as one unmeasurably capitalizes on the take down of a woman…' Ouch.
Instagram fails
Kim Kardashian
From curvy to abs-olutely fabulous in just a few hours
Lauren Goodger
She's no dummy, but Lauren could pass for one in this selfie
Olly Murs' TV blunder
This was major! X Factor co-host Olly Murs mistakenly announced in November that contestant Monica Michael would be heading home before the 'deadlock' results
had officially come in. Realising his huge error, Olly, 31, repeatedly apologised, but speculation was already rife over whether he'll remain as host for next year's show.
Miley ditches the razor
We thought we'd seen it all when it came to Miley Cyrus – until she decided to show us a picture of her armpit fluff on Instagram in April, causing a social media stir. Miley, 23, follows in the grand tradition set by Julia Roberts and, more recently, Scout Willis.
Say WHAT?
Don't think you can get away without appearing in our line-up, Adele. Although it was actually Radio 2 Breakfast Show host Chris Evans who landed the queen of cool on these pages. When Adele, 27, made her long-awaited return to the spotlight in October, she guested on Chris's show – only he got her confused with Beyoncé! 'Don't you have this kind of alter-ego that you pretend to become?' Chris asked her. Realising his mix-up, Adele answered: 'Sasha Fierce? That's Beyoncé! I wish I was her.' Chris, 49, apologised. But talk about on-air awks!
Demi mugs herself off
We really felt for Demi Lovato in September. When she was asked what was her favourite dish – as in food – Demi, 23, replied rather literally: 'I like mugs because they're very comfortable in your hands and they hold hot things.' Erm…
Living on The Edge
With a moniker like The Edge, you're frankly asking for it. The U2 guitarist took a mighty tumble off the, er, edge of the stage in Vancouver in May during a rendition of I Still Haven't Found What I'm Looking For (yes, more jokes… Your balance, Edge? Specsavers?). Luckily, he was OK, but the video went viral. The 54-year-old rocker wrote on Instagram afterwards: 'Didn't see the edge, I'm OK!!' YouTube it now if you haven't seen it.
Brooklyn's embarrassing dad moment
Women swoon over David Beckham and men want to be him, but to his 16-year-old son Brooklyn he's the dad who had to chaperone him on his first date. David, 40, revealed in March: 'Victoria was like: "Make sure you take him and then make sure you sit in the restaurant." I sat about five tables away.'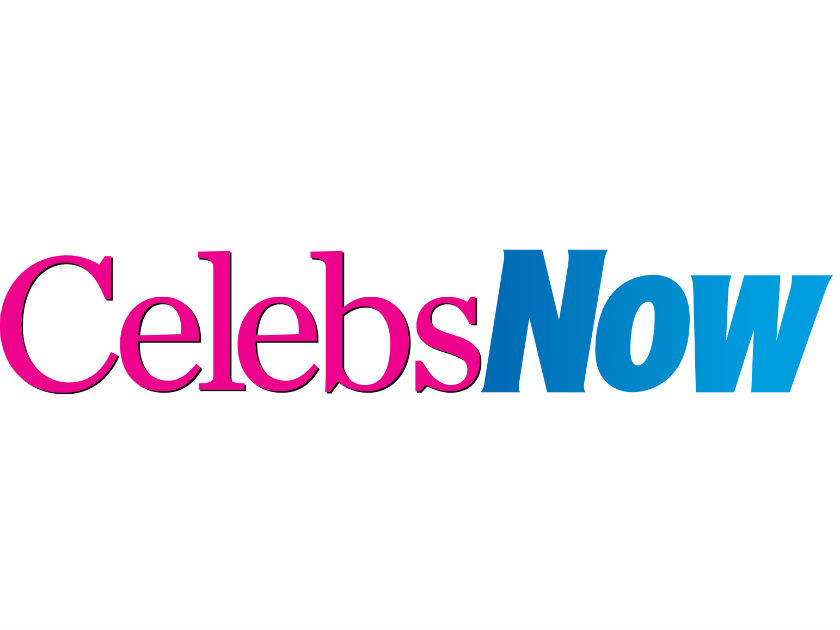 Caitlyn's hair hiccup
One of the perils of being a woman in the public eye is you have to look on point at all times. Unfortunately for Caitlyn Jenner, 66, a gust of wind got the better of her in October, revealing a bald patch under her hair extensions. Oh dear…
Make-up fails
Kylie Jenner
The reality star makes a fake tan faux pas on her thigh
Nicole Kidman
She looks like she's seen a ghost. In the mirror, probably
Taylor Swift
What's with the concealer, Tay? Take it off! Taylor Swift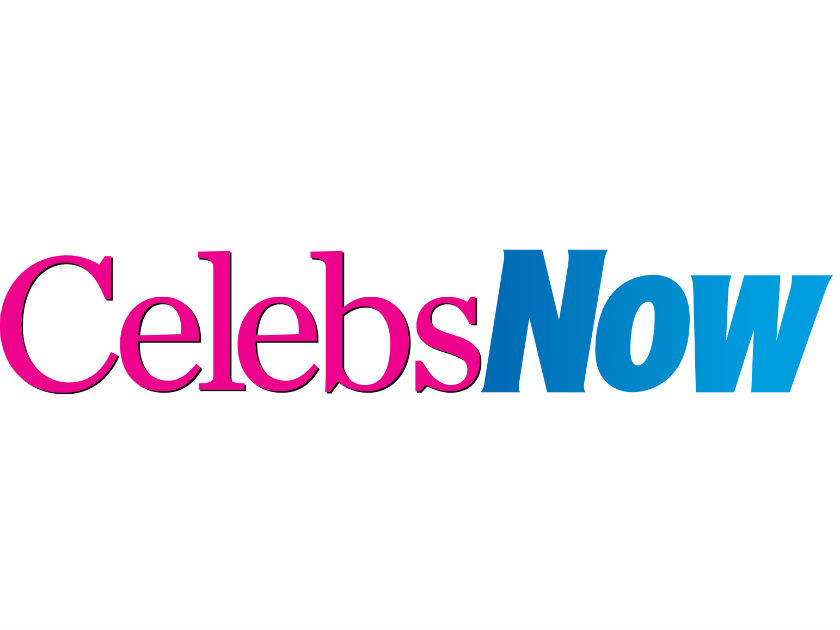 Angelina Jolie
Normally flawless Ange has a make-up off day
Britney's wardrobe malfunction
While singing Piece Of Me during one of her Las Vegas residency shows in October, the zip on the back of Britney Spears' bodysuit came undone. Ironically, no one would've realised if it hadn't been for her backing dancers making a right meal of things by following Brit, 34, around on stage to rectify the problem.
J-Law falling over again x 3
This is becoming a habit! At the Madrid premiere of The Hunger Games: Mockingjay – Part 2 in November, Jennifer Lawrence, 25, fell over again on the red carpet. She previously tripped up at the Oscars in 2013 and 2014. When asked if Jen was OK, producer Nina Jacobson said: 'Yes, she's used to it.' Fair comment. Maybe Jen's next outfit needs to just be jeans and trainers
Nip slips
Lady Gaga
The singer popped out for a pizza. Literally
Nicki Minaj
Poor Nicki got into a right old mesh adjusting her bra
Lizzie Cundy
The former WAG scored an own goal on the red carpet
Rita Ora
I Will Never Let You Down, sang Rita. Unfortunately, her bra did
Susanna busts a move
Morning telly goddess Susanna Reid had to dash out of the Good Morning Britain studio when her dress burst open live on air in March. Co-host John Stapleton joked: 'Details may or may not emerge later. Currently she is indisposed.' Susanna, 44, returned, as cool as a cucumber, explaining: 'My dress broke. During the news bulletin the back of it just split open. Backstage, the wardrobe woman was trying to sew me in, but physics and my sheer width were proving to be a bit of an obstacle.'
Did Posh wet herself?
You expect to see suspect stains on some of our lesser – known reality TV stars – not Victoria Beckham. But while celebrating the anniversary of her London store in September, Posh, 41, walked out with a noticeable wet patch around her crotch area.
Her spokesman assured us it was just a split drink: 'It was the most unfortunate positioning of a spilt drink while Victoria was sitting down – thankfully it wasn't a dampener on what was a fantastic night.'
Hot damn
There's only one thing hotter than Kim Kardashian and we're not talking about Kendall Jenner. No, we mean Kim when she's on fire – literally. Her feather-bedecked dress caught alight at the CFDA Fashion Awards in June – and none other than Pharrell Williams and his wife Helen Lasichanh put the fire out. 'Shout out to Pharrell and Helen who saved my life last night!' Kim, 35, Tweeted. 'LOL After the awards at dinner the feathers of my dress caught on fire from a candle and they jumped on me to get it out! #WereOn.' Um, it's really not that LOL at all, Kim…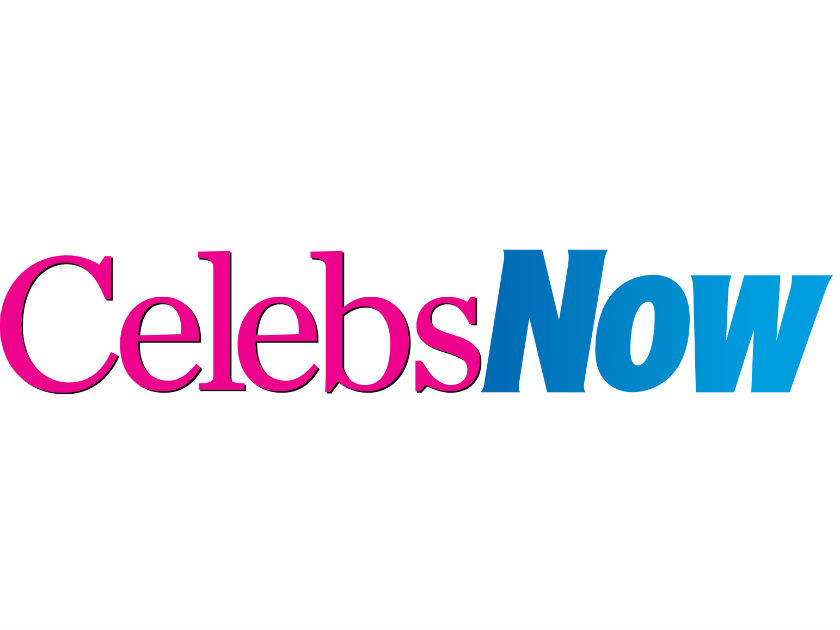 The new issue is on sale now