With the news that Norwegian trio A-ha are set to release a new album and go on tour, we've been thinking about the other stars from the decade of high hair that we'd like to see again
Here's some exciting news for 80s kids – A-ha are making a comeback!
Thirty years after releasing hit Take On Me, the Norwegian trio are set to release a new album and embark on a two-year European tour. Squeal!
And the good news is lead singer Morten Harket is still as dreamy as he was back in the day, if this snap of the band shared by BBC Breakfast yesterday is anything to go by…
And, swept up with all the excitement around A-ha's reformation, we got to thinking about other icons of 80s music that we'd like to see get back together…
Bananarama
Robert De Niro's Waiting. Cruel Summer. Love In The First Degree. All 80s classics from the amazing Bananarama.
The original girl power group (sorry, Spice Girls) was made up of friends Sara Dallin, Siobhan Fahey and Keren Woodward, although Siobhan left the band in 1988 (it's like the Sugababes but 10 years earlier)
But the remaining girls soildered on, first with replacement member Jacquie O'Sullivan, and then as a two-piece.
They celebrated 30 years in the music industry in 2013, and Sara announced they were working on new music around that time, but we've yet to hear the fruits of their labour. Come on girls, hit us with it!
Belinda Carlisle
Here's a wish that may just come true…
Belinda – AKA Queen of the 80s Power Ballard, with hits including Heaven Is A Place On Earth and Leave A Light On – announced in May this year that she was working on a new album, which is tentatively scheduled for release in January 2016.
Whoop!
Bros
There wasn't a teenage girl in the country who didn't have Bros posters plastered all over her bedroom walls in the late 80s, and playground conversations raged over which was the cuter Bros brother, Matt Goss or Luke Goss (third member Craig Logan, who left the band in 1989, didn't really get a look in, did he?).
Having last released music in 1991, the Bros boys teased a reunion in 2008, but Matt later went on to break out hearts in 2010 by saying that the moment had passed and they wouldn't be reforming. Sob!
Kajagoogoo
With their oh-so-Eighties bouffant hairstyles, five-piece band Kajagoogoo stand out in our memories of the decade that good taste forgot.
The band staged a brief comeback in the late Noughties, playing concerts and releasing new tracks – but, to be honest, we'd be happy just to see them on stage singing their biggest hit, Too Shy (shy, hush, hush! Eye to eye!).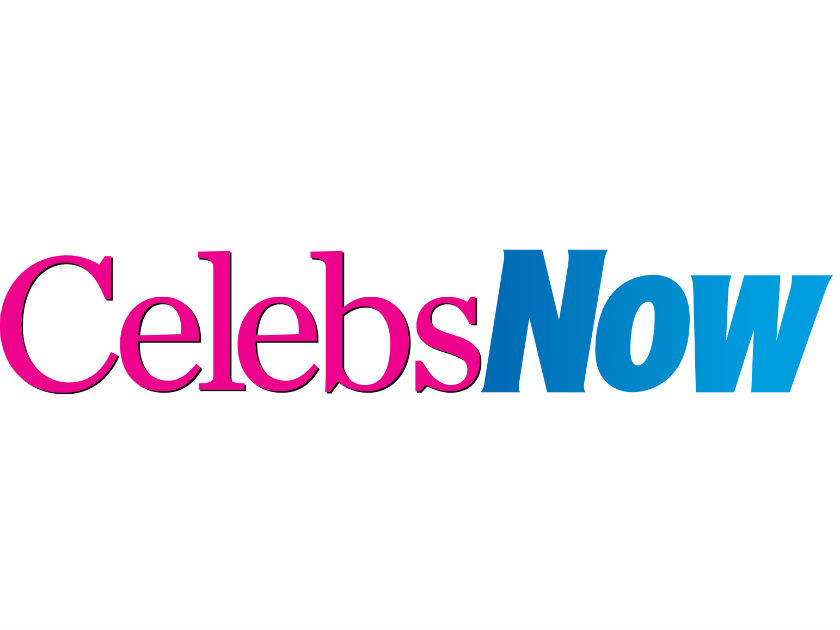 Sinitta
She's released a single here and there over the last few years, but nowadays Sinitta is best know for her role as former boyfriend Simon Cowell's sidekick at the judges' houses stage of The X Factor (and for the increasingly bonkers outfits she wears for the occasion).
But back in the 80s, Sinitta was a music megastar, with classic hits including So Macho and Toy Boy. And we reckon the time is right for the singer to launch a full on, all singing and dancing, palm-leaf-filled comeback. You just know it would be amazing.
A Flock Of Seagulls
Despite the name, no seagulls actually made up this Liverpudlian band – although lead singer Mike Score's unique hairstyle (replicated by Chandler in that flashback episode of Friends) did kinda make him look like one.
The band was originally made up of Mike and his brother Ali Score, along with Frank Maudsley and Paul Reynolds. They briefly reunited in 2004, but nowadays Mike tours under the Flock of Seagulls name with later band members Joe Rodriguez, Pando and Michael Brahm.
Curiosity Killed The Cat
Had he been a hot young thing nowadays, South-West Londoner Ben Volpeliere-Pierrot would probably have been part of the Made in Chelsea cast.
As it was, he (and his trademark beret) fronted 80s band Curiosity Killed The Cat, scoring hits including Name & No.
The band got back together in 2001 for, umm, a performance on the National Lottery – but we'd love to see them make a full-on comeback, beret and all.
 Stephanie Wood