The Britain's Next Top Model judge reveals all about who's really in 
charge on 
the show…
It's hard to believe Abbey Clancy is only 31. She was runner-up on Britain's Next Top Model in 2006 and it seems like she's been around forever.
When we meet at offices in Hammersmith, Abbey looks relaxed on a sofa and flashes 
the megawatt smile that made her a star. She's agreed to talk 
to Now about being a judge on the show, along with drop-dead gorgeous Paul Sculfor, Hilary Alexander and Nicky Johnston. But we also have lots of questions for the 2013 Strictly Come Dancing winner about life as the wife of footballer Peter Crouch, 36, being a mum to their daughters Sophia, six, and Liberty, 21 months, her killer sense of style and just how she achieves that fabulous figure…
Tell us about the new series of Britain's Next Top Model – how competitive does it get?
I think it's bigger and better than last year. I think we've got a great bunch of girls and I'm really excited, but 
I can't tell you too much – you'll just have to watch and see!
Does it ever get too bitchy between 
the contestants?
Put a group of girls in a house together and my God you're bound to have drama! I've got two little girls and you know girls with girls aren't the same as a group of lads together. But it's a competition and they're all there with the same goal 
– to win. It's a big mishmash of personalities so you're bound to have a bit of drama.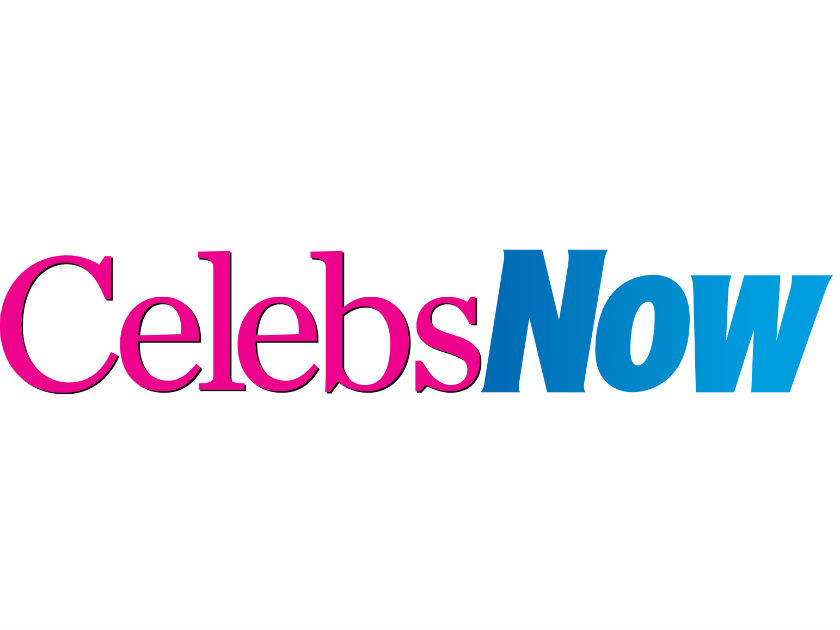 So what incidents have 
there been?
We don't see the contestants 
in the house – I get to hear snippets of stuff, but I'm not judging them on that. I'm judging them on their performance and attitude.
When you see that rivalry, how does it compare to your time as a contestant on the show?
The girls were really mean when I was in it! There were loads of girls being really horrible to me. I was shocked because I'd never left home 
before and there was a lot 
of bitchiness going on.
Were you bullied in there?
I wouldn't say bullied, but I'd say there was a big clash of personalities. But I was alright as I can hold my own! [Laughs]
You had a tough time with Janice Dickinson, didn't you?
Yeah, she did give me what-for, but she was great as well. Behind closed doors she was actually really kind.
READ THE LATEST CELEB GOSSIP HERE
So she was just hamming it up for the cameras?
A little bit, but she's Janice 
and she's great – she's a good personality [smiles].
Do you keep 
in touch?
No, I've not seen her for years.
Did you find the modelling industry bitchy towards you when you first entered it?
No. It's not. Everyone I've worked with has been great and I've enjoyed my career so far.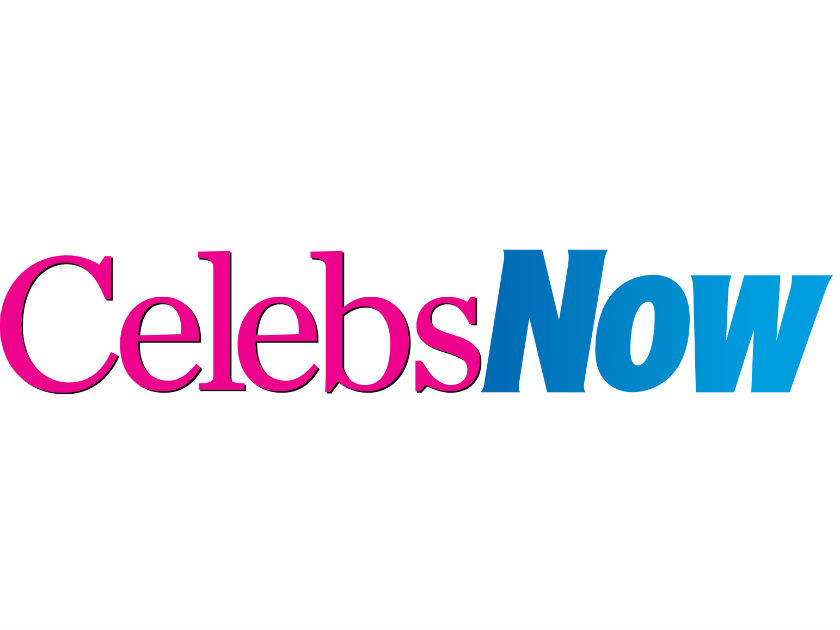 Did you ever have a situation when you were starting out as a young model that you couldn't handle?
Well, I think rejection is quite 
a big part of the modelling industry. You're not going 
to get every job that you go 
up for, so to just have a bit of 
a thick skin is good.
Do you have any favourites on the show?
I wouldn't say favourites, but you're naturally drawn to different people's personalities. But as judges we have to stay impartial and judge the models on what they're doing and 
not let personal 
feelings get 
in the way.
Do you and the other judges 
have lots of disagreements?
Yes! But I'm 
the boss so they have to do what 
I say! [Laughs]
Who do you 
clash with most?
I don't clash with any of 
the judges, really – Paul and 
I probably disagree the most, 
but it's hard because we're 
both head judges, so for 
a decision to happen we 
have to be unanimous. 
But we do have different 
ideas sometimes…
Do you naturally get your 
own way?
Yeah [laughs]. Girls always get their own way…
Who's your favourite of 
the current crop of models 
– Kendall Jenner, Gigi or 
Bella Hadid?
Gigi! She's just a natural beauty and she's always smiling. She's just gorgeous and versatile and 
a fabulous model, I think.
Would you have loved to 
have found her on the show 
to nurture?
You know what, I'm pretty, pretty ecstatic with who we've found and got as our winner, so she could compete with them.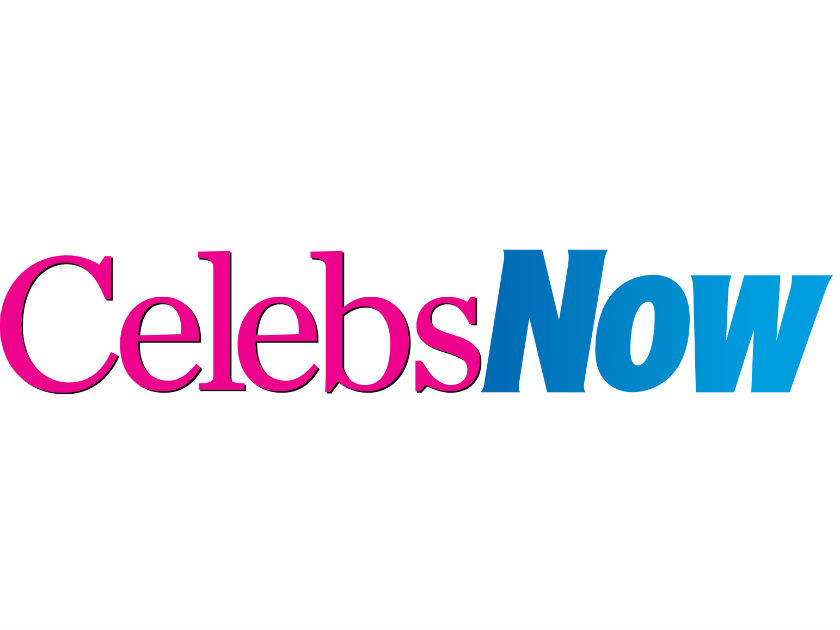 Have you met Gigi?
Yes, at the British Fashion Awards and she was even more striking in person.
Do you ever think any of the models right now are too thin?
For me, I just want healthy 
– some people are naturally thinner than others and when you're 6ft tall you're longer- limbed and naturally slender. It's like me and my husband – Pete's so tall. But for me it's important to have stamina and eat well because it contributes to having a good career. You have to be healthy and have energy to do 12-hour shoots.
You're naturally slim, so does it anger you when people accuse the modelling industry of influencing young girls to diet?
I don't have a view on it, to be honest. All these girls are naturally that way – as long 
as they're healthy.
What do you eat on an average day – do you and Pete take turns cooking?
I wish! My God, Pete's never cooked one thing in 11 years!
He must have made something for you?
No! He can't cook. I do all the cooking at home.
Right, what's your signature dish, then?
I like big hearty meals. I love making my fish pie and I do chicken in a peppercorn sauce. And I like making Thai green curry, lasagne, roast dinners 
– the usual. I eat well, because 
I like to feed the kids and Peter good food, but we do eat a lot but fresh food. I don't buy frozen or ready meals.
With having two young daughters, do you worry about making sure 
they don't have 
a negative 
body image?
[Abbey grows noticeably colder] No, I don't worry about it at all because they're one and six and it's ridiculous. 
I don't worry about it – they're just children who are loved 
and having a great time and they're into what they're into. It doesn't even cross my mind, any of that.
Moving on, looking back 
at your fashion past – do 
you have any hideous 
faux pas you regret?
Loads! I've got too many to remember. I've been dressed in all kinds of mad things, but it's all fun and part of growing up.
Have you kept your clothes to hand down to the girls?
I never used to – I used to give them to my sister or friends 
– but now Sophia will be in my clothes next year she's that tall. She's so tall and she's only five! And she's so into her clothes and fashion so yes, I keep everything now. Since the age of one she's tried to toddle around in my shoes, and the baby does it now. They're clothes-mad.
Find out more about Abbey Clancy here
What's the most expensive fashion item you own?
Me coat or bag. But nothing as expensive as Hermès or Victoria Beckham.
Who's your favourite model 
of all time?
Probably all of the 90s supermodels for me. Christy Turlington, Karen Mulder, Claudia Schiffer, Linda Evangelista – all of them.
It's been a while since you 
won Strictly – are you still keeping up your dancing?
Not at all. There's nowhere to do it! But I loved it and it was the most incredible time of 
my life. It was great.
What's your exercise routine?
I don't really have one because I'm always busy running around with the kids – I like 
to be doing stuff like going for bike rides or the park. I do a little bit of resistance training, but I'm mostly just always on the go. 
I have a baby I'm always carrying around and then Sophia wants picking up, too. I think I've changed figure-wise since having children.
In what way?

My body's just different. Before I had children I used to have big boobs and I was curvier, and now I'm flatter chested. It happened to my mum and 
now it's happened to me.
Britain's Next Top Model starts on Lifetime at 9pm on 16 March