The BGT judge opens up to us on motherhood, body image and standing up for women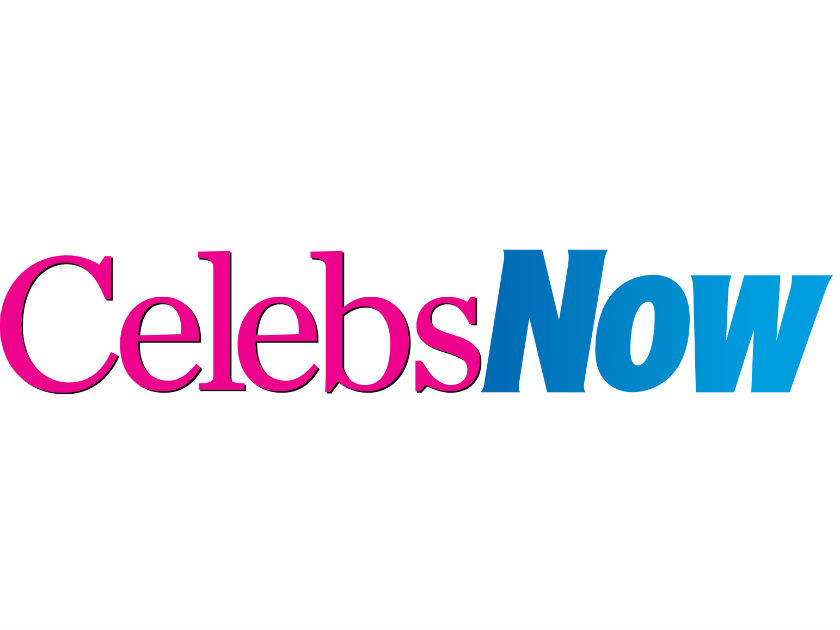 Britain's Got Talent judge Alesha Dixon has never been so happy. Living with her partner Azuka Ononye, 36, and their four-year-old daughter Azura, the 38-year-old says she now feels she has the strength to conquer her goals and dreams. But as she reveals today, she definitely hasn't always been so confident. In 
an exclusive and endearingly honest interview with Now, she chats openly about how she's learnt how to view failure as her 'friend'. Admitting she's suffered from low self-esteem in the past, Alesha opens up to us about facing up to her body demons, how she'll make sure her daughter lives a confident life, and why she's already looking forward to next year's BGT…
Hi Alesha! Do you still see the Britain's Got Talent gang now that the series has finished?
We do have a WhatsApp group and we chat on there a lot. I'm seeing Amanda [Holden] in a few weeks and I hung out with Simon [Cowell] recently as 
I stepped in to do The X Factor, which was fun. I've already been sent dates for the new BGT auditions, so I'm definitely back on the show next year. When you look in the diary, it comes around really quickly and it doesn't feel like we've been away that long. But it's nice to have a break too. We look forward to seeing each other, but it would be too intense if we were together all the time.
When you do the live shows, do you and Amanda ever call each other beforehand to check out what you might 
be wearing?
In the past we used to give 
each other a heads-up about 
a particular colour, but generally our styles are so different that we never clash. We've never had to worry about that – it's cool.
Does Azura have play dates with Eric Cowell?
No, but we brought all the children on set this year and took 
a photo of them sitting in our judges' chairs! They then went upstairs and played together, and Eric brought along some toys for Azura to play with. It was very cute.
Do you change your fitness routine depending on what you're doing, or is it pretty much the same all year round?
No, it's about balance – eating healthily and treating yourself when you want to. It's about staying grounded and content. I feel good at the moment. I'm juggling, but then all women have to juggle so many things. Rather than complain about it, I choose to be grateful.
How has being a mum changed you?
Even if you're not consciously thinking about it, you're mindful of being the best mum you can be. I'm also aware that as a new mum, I'll make mistakes, but I'm not going to beat myself up about it as my intention is to be the best mum I can be.
Do you ever compare yourself to your mum?
My mum's a free spirit and we're very different. One thing we do agree on is love. I have a very loving mum who's always been there as constant support.
It sounds like you're in a 
really happy place…
Yes. I think with being a 
parent, you learn on the job. Everything's going well and I try to stick to my new plans each year. You have to have a new goal to keep it fresh.
READ THE LATEST CELEB GOSSIP HERE
You're working on a 
campaign called LikeAGirl. 
Tell us more about it…
This campaign is about encouraging young girls to be confident in themselves. It's important for young girls to understand that failure is 
OK and that perseverance through it is how you grow. If 
I knew what I know now at 16 years old, I would've done so many things differently!
So how do you use your 
own failures to make 
you a better person?
You have to use failure as fuel and as a sign. You need to go: 'I hit a block – what's the universe trying to tell me?' To take a detour is OK. Failure isn't a bad thing. Failure is actually your friend. Failure will help you become the person you're meant to become. I now know, at the age of 38, that life doesn't come easy.
What were you like as a 16-year-old?
I was a massive worrier. I remember my mum saying: 'Worrying is like a rocking chair. You can rock and rock but you won't go anywhere.' She was right. It's such a waste of energy and it achieves nothing. I was outwardly confident, but in myself 
I was afraid of so many things. 
I felt insecure. Everything freaked me out.
Would you describe yourself as a feminist?
Definitely. I've always been a girls' girl. I love working with females and 
I love supporting anything that celebrates female empowerment. 
I believe in all women feeling they have a voice. But having said all that, I'm not against guys!
Would you say women have it tougher than men?
It would feel wrong to say that because I can't speak from 
the perspective of a man, but 
I do think women have it hard. We live in such a visual 
society and there's so much pressure on how we look, so much pressure on being breadwinners and so much pressure on being great mothers. I think we come up against so many challenges. We have to be everything, we have to wear lots of different hats, and that's a challenge – but we're good at multitasking. We can and we will do it. I don't think the universe gives you anything you can't handle. Women have to fight harder to get themselves taken seriously and respected, but their rewards at the end 
are far greater.
What advice will you give to Azura when she gets older?
I'll try to get her to relax. I also want her to go for it. When I first joined Mis-teeq, we went through four or five years of rejection. We were tempted to give it up as we had this big dream but no guarantees and a flaky music industry. So many times we went: 'Let's go to plan B,' as it wasn't happening, but we persevered through rejection and it 
worked out. I want Azura to have that determination.
Do you think the world is even more obsessed with image 
than ever?
As a parent, it's a new beast. We never had that when I was growing up. 
I do worry. Social media plays a part 
in lack of confidence. Girls measure themselves against each other. The biggest problem for me with social media is the illusion of the perfectly presented life. That's a dangerous game. We don't always see the 
real deal on social media.
Do you worry, then, about Azura living in such a body- image-obsessed world?
Body image is a minefield. Yet no matter how much we teach our children, they're going to have to go through the insecurities. 
I hope to build her confidence from a young age, make sure she's secure in herself and teach her to celebrate other women rather than looking at other girls and thinking: 'Why can't I look like her?'
Read more about Alesha Dixon here
Were you self-conscious about the way you looked when you were younger?
We didn't have social media, so I don't know if the pressures were so high. For me, I didn't worry about wearing make-up. I was a tomboy and I wasn't fussed. But I had a whole set of issues because I was one of the only black girls growing up in my area. My things were more like: 'Oh, I can't run a brush through my hair like my blonde friends.' My self-esteem had 
to come from my family. I had to understand that even though I was one of the 
only black girls at school, 
I was still beautiful.
Tell us about what else you've got coming up – any new rapping planned?
I'm going back in the studio in autumn. Getting back to music is like an itch! After 
a certain while, I always 
return to the studio.
Do you still speak to the rest 
of the Mis-Teeq gang?
We're still in touch. I love the fact that we are. If anything, 
it's even better now than when 
we were in our twenties. Now we're all grown-ups, we've all lived a bit and our friendship 
is even stronger.
Alesha leads the Always #LikeAGirl Squad, a team of inspiring women dedicated to building girls' confidence and encouraging them to keep going #LikeAGirl