Cosmetic surgery addict Alicia 
opens up to Now about her new healthy lifestyle and being a mum
Alicia Douvall has had quite a transformation over the last few years. After the privately educated former glamour model fell pregnant with daughter Georgia, now 22, at just 16, she went on to face a tough time 
of it in the media, when she became notorious as a kiss-and-tell girl. During the noughties, she was linked to a string of celebs including Dean Gaffney, Mick Hucknall, Simon Cowell, Mickey Rourke and Lee Ryan.
And then there's all the surgery. Alicia, 38, developed anorexia aged 12 and in recent years has admitted she suffers with body dysmorphia – and estimates she's had around 
400 cosmetic operations, including 16 boob jobs, to date – although insists she'll never go under the knife again.
It was after the birth of her second daughter Papaya, now five, in 2011 that things changed for Alicia. Launching an organic skincare brand in 2013 and adopting a clean-eating lifestyle, she's a million miles away from the girl we'd see falling out of clubs 15 years ago.
When Now calls her up for a chat on the phone, we're struck by how shy she is – especially for someone who's been in the public eye for years. You could even describe her as hesitant and reluctant to 
speak – but then, that could be because she's been so burned 
by the media in the past.
Here, we chat to Alicia about motherhood and healthy living – not to mention the crazy names she's got planned if she has any more babies…
Hey Alicia! Things have really changed a lot for you over 
the last few years. You're 
best known for your plastic surgery – is that now in the past for you?
I'm definitely not going to have any more work done. That part of my life has now finished. I've moved on to the next chapter and I'm looking forward to seeing what happens next.
You've turned a corner in a huge way – you're now living healthily and you have your own organic skincare brand…
Exactly! I've seen much better outcomes in myself by eating healthily, exercising and having a positive mental attitude. That's given me much better results than plastic surgery ever did, really.
READ THE LATEST CELEB GOSSIP HERE

If you could go back in time and reverse any of your surgeries, which one would 
it be and why?
Definitely when I had implants in my face. It was like a step too far. It completely ruined my face. I didn't think I'd ever recover from it, but I managed to 
have reconstructive surgery, which put 
me back to the realms of normality. But 
of course there's permanent damage that I created because of all the plastic surgery.
What if either of your daughters told you they wanted to have cosmetic work done – would you advise them to steer clear of it?
If either of my daughters came to me and said they wanted surgery, I'd seriously worry that I'd not brought them up as confident, happy, self-assured children. I'd probably have them go for counselling to work out why they weren't feeling happy with themselves 
as they are.
Which celebrities do you think have gone too far with surgery?
It's all in the eyes of the beholder, isn't it? There are lots of people who I think – and maybe other people think, too – have gone too far but they might be very happy with that look. So it's subject to what they think of it, really. Plastic surgery is like wearing your insecurity on your sleeve.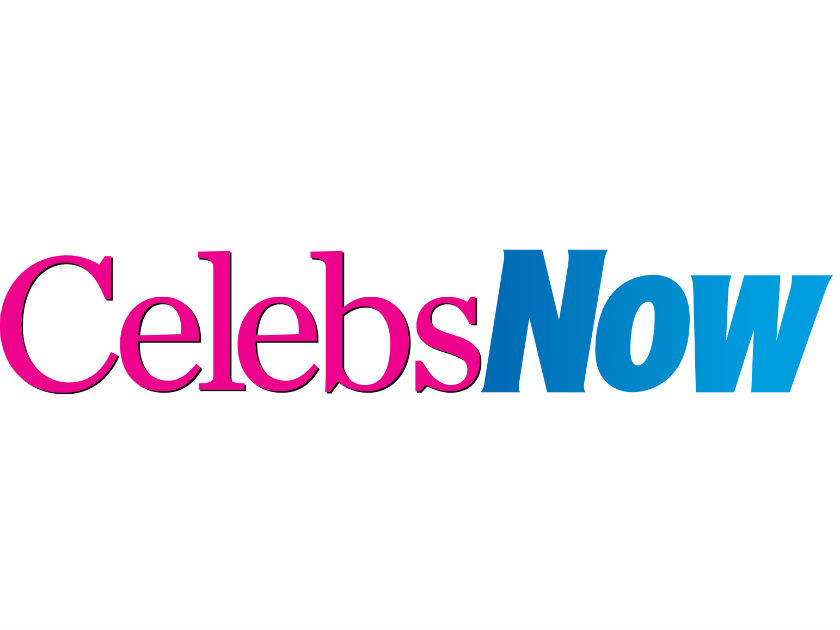 You recently branded 
Katie Price's non-surgical 


facelift 'the worst you can have'. Do you stand by that?
[Laughs] Well, yes. It's not 
a good job, is it?
What's your daily fitness and diet regime like?
I try to do lots of stretching and yoga every day, and I work out at the gym around three times
 a week. I play tennis as well. But I've just moved house so my fitness level is not as 
good as it should be at the moment – I've been so busy with everything! Food-wise, 
I eat very healthily. I love making organic, raw, vegan food. I can eat exactly what 
I want. I literally eat all day because I have such a clean diet. I don't make food an obsession – nature gives you the best takeaway food there 
is, which is fruit.
So are you dating anyone at 
the moment?
Yeah, I'm dating at the moment.
Have you ever been on Tinder?
[Laughs] I've never been on Tinder, no.
Are you just kind of dating generally, or is there one special guy at the moment?
I'm really protective when it comes to my personal life these days, because I just feel like I've said too much in the past and it really didn't do me any favours. I like to keep the specifics to myself.
OK. What about having more babies in the future?
I would like to have some more children, yes. At the moment, 
it probably isn't possible, but 
I'll definitely be looking into it in the future.
You've mentioned you might like to adopt…
Yes, I'd look at that option. Definitely.
Where did you get your daughter Papaya's name from?
I wanted a name that was unique. Her father said: 'Whatever you do, don't call 
her anything stupid,' and 
I thought: 'Well, that's quite 
apt – I'll call her Papaya.'
If you had another baby, do 
you think you'd pick another fruity name?
Well, it would definitely have 
to go with Papaya. I couldn't call the next kid Emma!
Your daughter Georgia is 22 now. Do you think you're 
ready to be a grandmother 
any time in the future?
Well, it does cross my mind 
that I could be a grandma at any point, but I think Georgia's far too sensible to have kids so young. I think she's going to build a career for herself 
and make a future first. She wants to be an actress.
What would you say if either 
of your girls got pregnant at 
a young age like you did?
I think that, obviously, I did 
it far too young. I wasn't established in any way and it was hard – too hard, really. 
But there are pros and cons 
for having a baby when you're younger and older. When you're younger, you've got loads of energy and that's when you're the most fertile.
Find out more about Alicia Douvall here
And what about the cons?
You're not yet established and 
you don't really know what you're doing. 
You're trying to build a career and find a house at the same time as becoming a parent, 
so it makes life a lot more difficult. It's better to have 
your career and your nights 
out clubbing and crazy days 
out of the way first.
When was the last time you went to a showbiz party?
I actually get invited to them 
all the time but I just don't go. 
I don't like that kind of thing anymore. I love the people 
– the people in my industry 
are the most amazing people 
in the world – but there's a point to everything now because I work so hard towards my business and my children. 
I just haven't got as much time for the social side of things.
Fair enough. When was the last time you got really drunk?
I gave up drinking the day I conceived Papaya and haven't had a drink since.
How do you think stopping booze has changed things 
for you?
It really does make a huge difference. You cut out all the calories and sugar, your energy levels go up and obviously you become very productive in your life. And with a five-year-old – 
a very lively, difficult five-year-old – I just couldn't even think about drinking. I couldn't wake up with a hangover and do it [laughs]. Juggling everything 
I do with a five-year-old, even having one glass of wine would throw me down too much!
Douvall's Argan Active Revitalising Hydrating 
Eye Serum is available 
from douvalls.com