The childhood favourite TV presenter, Alison Hammond, is another to join the team for another series of the Sugar Free Farm...
Alison Hammond has made her battle with weight-loss known from day one. Before joining Strictly she expressed how she wanted to follow in the foot-steps of Lisa Riley, who lost eight stone! She now talks about how taking part in the ITV show Sugar Free Farm has helped her lose just a stone and what changes she has made to her diet…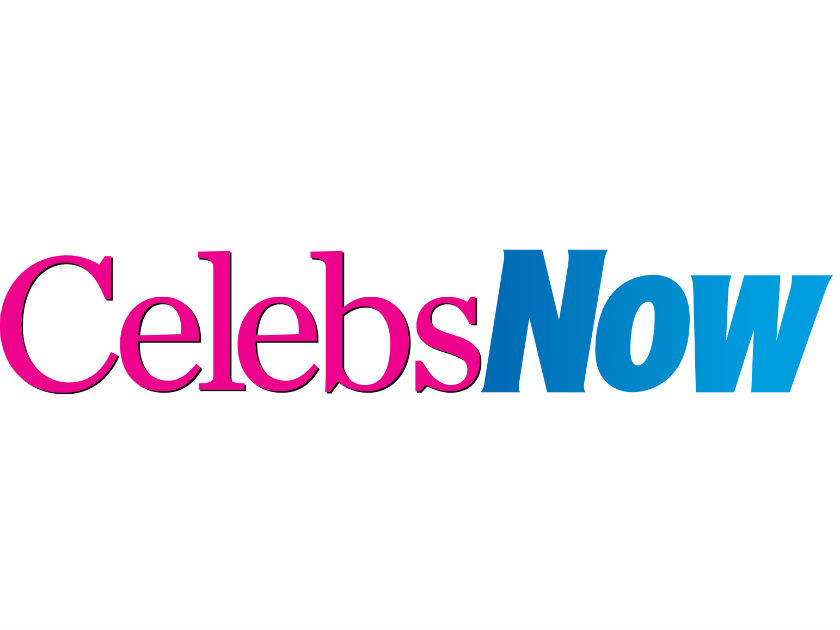 Hi Alison! Why did you decide to take part in Sugar Free Farm?
Literally I was addicted to sugar and that was the main reason why I did it. I just felt a little bit out of control with it to the point where I would eat all the time and it was part of my routine and wanted to get more control.
How bad was your diet before going in?
My diet wasn't really that bad but I was eating chocolate every single day and that has obviously added up and made me put on weight. Two bars of chocolate a day is a lot of sugar and it's a lot of fat and I felt a little bit like a slave to it, like I needed it and I realised I can feel a lot better and don't have to have it and can eat other things instead. I have a sweet tooth, but now I have a sweet tooth for things like fruit – dates and things like that.
Tell us about your experience in the kitchen and all the new recipes you tried out?
I just felt really at home in the kitchen because I substituted eating for cooking. I just felt like I was the nurturer during the whole experience and just feed everyone and make everyone feel happy and excited by my food. I'd follow the recipe and then do my own little spin on it and they always used to love it. I think I probably spent the most time in the kitchen. I love cooking and love learning about different things. I'm really good at making porridge and fried chicken with a healthy coating instead of fattening sugar. I've totally changed the way I eat. I make my own passata. I've got basil, I've got mint, I've got thyme on my window sill. That's what it is really – from eating processed foods to fresh and home cooked meals.
How did your body cope with the sugar withdrawal? Did you have any health scares during your time on the farm?
I got really violent headaches. There was one night when I really couldn't sleep. I'd wake up at 2am and couldn't get back to sleep purely for the fact I had really bad headaches, and not only that, I got dizzy spells as well. So it was quite difficult. Obviously I'd been eating sugar a long time – cakes, honey, sugar, so cutting anything like that out of your diet is quite a big deal. I don't even think we had bananas, tomatoes or anything for the first week and a half. It was really quite awful. But then I kept thinking, you know what, it's not the end of the world, it's just cutting things out of your diet and it's not forever.
What was your favourite part of the journey?
It sounds silly, but coming home, just to see whether or not I could implement it into my own life, with my little boy Aiden. I was excited about going home and to see whether or not he would eat the new recipes. He was fine and wasn't even bothered about changing our diet. He's been fantastic actually. I just did it naturally without him even knowing. I'm going to be honest, I have definitely lapsed but my diet is so much better than what it was before and I just see this as the start of my journey, a long lasting journey that I'm going to continue.
Chocolate is your weakness. Were there ever times when you were tempted to go down the road and buy a chocolate bar?
Oh god yes! For the first three days I was tempted every single day to go to the shop. I kept saying, all I need is a chocolate orange bar and then I'll be fine. I'm a lot stronger now.
Tell us about your midnight feast with Gemma…
We had a bit of a drama, I didn't think it was that much of a big deal. We were eating non-sugary things but what they were trying to suggest was that we cut down our portion sizes but I was a little bit peckish so I thought, I'm going to have an omelette and the next thing I know, the biggest drama you've ever seen – the eggs got removed, the chickens got removed and all I wanted was an omelette. Gemma joined me on that omelette situation. I didn't do it again.
How did everyone get on in the house?
There were dramas, I'm not going to lie. At the start everyone was getting on well but I would say by week two it was crumbling. Gemma pushed everybody's buttons to be honest with you, but I actually got on well with her. I had to because nobody else was. She didn't really bother me. It was funny when she became a vegetarian. For me it was the funniest moment. It didn't last very long. I think they caught her on camera eating a buffalo burger. I love her. She tried and she did actually lose quite a bit of weight.
MORE: Alison Hammond discusses her weight fears as she reveals she weighs over 20 stone
Did you lose any weight at the end of the 15 days?
I think we all lost weight apart from Ann, who put on two pounds. I've got a feeling she's not going to be doing the diet again. I think I lost a stone on the show. I haven't put it back on and have now lost a stone-and-a-half. It's going to take me a good six or seven stone before I even notice it I'm afraid. I feel better and I'm sleeping better. For me it wasn't really about losing weight, it was getting the sugar out of my diet. But obviously that was an amazing thing and I did get a bit emotional. We ate so much food it was unbelievable. It's just about being prepared more than anything. If I'm going on a train journey I will take my lunch with me, maybe some chicken and a salad, but I won't just eat willy-nilly.
Have you stuck to the strict regime since leaving the farm?
I have at home, but when I'm working that's when I'm least on it. It's not terrible, I might have some white rice instead of brown rice, nothing major. I'm eating chocolate again. Tiny bits of sugar here and there, so that's why I say I'm probably 70/30 now, but trust me I'm a million miles away from how my diet was before.
Are you pleased you took part in this experiment?
It's one of the best series I've ever done. I'd love to do it again next year! Sometimes you do these series and think this is going to be good fun but this has taken my life to another level and made me appreciate where food comes from. Just so much more knowledge on food, it's brilliant. I loved the farmers, they were lovely people. I'm not really an animal sort of person, but I did really enjoy being out with the buffalo. The buffalos loved me.
Episode 1 of Sugar Free Farm is on ITV, Tuesday 10th January 2017, 9.00pm