The former TOWIE princess backtracks and deletes Instagram post after she worries fans...
Amy Childs angered a lot of her loyal fans recently by sharing a post about diet shakes just one week after giving birth to her baby girl, Polly.
Now, in the wake of the uproar – which saw the former TOWIE star accused of risking her daughter's health and being selfish for wanting to lose weight so quickly after giving birth – the new mum has been forced to explain herself, confessing that the criticism 'really upset' her.
MORE: PETER ANDRE PRAISES SON JUNIOR AS HE RECEIVES SPECIAL AWARD
And it turn out it was all one big mistake, with Amy revealing that the post wasn't meant to go up when it did, and that little Polly is her 'number one priority'.
Writing in her New! magazine column Amy revealed the error, writing: 'The truth is, it was a mistake and it shouldn't have been psoted on this date. Of course I can understand how it looks, but I can tell you I'm not using these shakes at the moment. I'd never do anything to put her at risk. She is my number one priority.'
She ended up deleting the Instagram post after the flood of negative comments.
Captioning the snap – which featured the glamorous star preparing a slimming shake – Amy wrote: OMG! I have such a busy lifestyle and don't have much time for a nutritious breakfast or lunch.
Adding that she was using the shake as a lunch substitute, she wrote: 'It's so easy to prepare and I'm not too full after! Try taking the shaker when on the go, it's brilliant! So healthy and delicious!'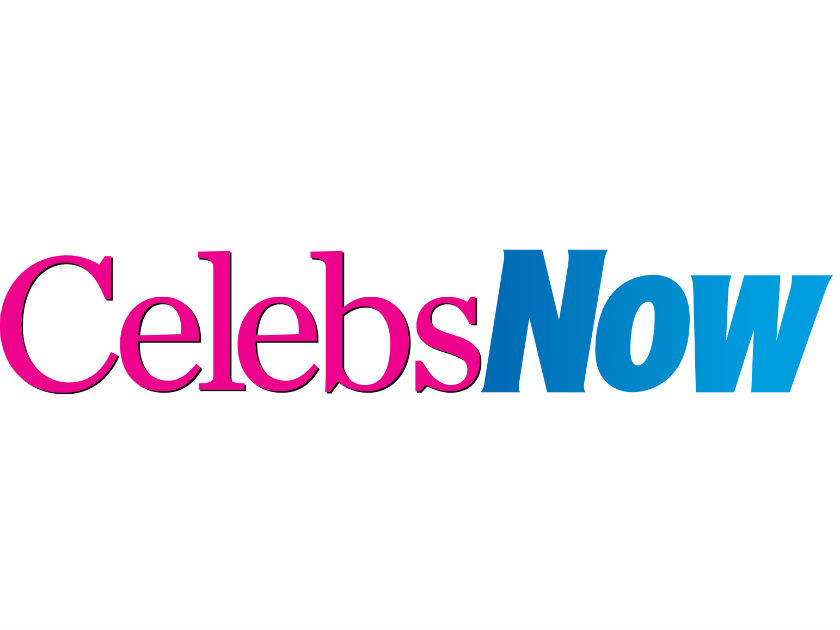 However, fans weren't impressed and the criticism began pouring in, with arguments focusing on the risks that extreme dieting can have whilst breastfeeding.
One concerned follower commented: 'Shakes should never substitute your meals that's not what they are for. Did you seek advice if breastfeeding?'
A fan of the star seemed to be worrying about Amy looking after herself: 'Bit too soon to worry about substituting your meals, your beautiful body and you have been through so much. Give it lots of nourishment and love!'
And the comments started to get increasingly angrier…
'Oh so you're drinking shakes while breastfeeding! Wow that's safe!! Nice endorsement!'
'Surely not best after just having a baby. Body needs time to recover!'
READ: NATHAN MASSEY FINALLY BREAKS SILENCE ABOUT EX CARA DE LA HOYDE'S PREGNANCY 
Amy and boyfriend Bradley Wright met in their Essex hometown two years ago and, after continuously trying for a baby, their relationship fell on hard times when Bradley was sentenced to 16 months in prison for handling stolen goods.
After serving only five months of his sentence, Bradley was released for good behaviour and the couple were finally reunited.
What do you think of this story? Let us know at @celebsnow!
Emily Jefferies