Get that following finger ready, folks
Before the days of social media, it was just that bit harder for celebrities to get in touch with their public, and let them into the intimate details of their life.
However, in 2017 there are more ways than ever for the A-list downwards to let fans know what they're getting up to today, who they're doing it with and who they NEVER want to speak to again (thanks, Stephanie Davis!)
Anyone can be on social media – but not everyone can be incredible at giving the fans what they want to see, and gaining whole new fans through it too! So here at Now, we've compiled a comprehensive look at all of the famous folk doing social media right – follow now, and thank us later.
Read: All the Latest Celebrity News
Rihanna
Twitter: @rihanna / Instagram: @badgalriri / Snapchat: rihanna
There are plenty of things that Rih-Rih does better than her other celebrity friend – and being an absolute BOSS at the social media game is one of them.
Whether it's finishing arguments with fellow stars (remember chicken dipper-gate with Azealia Banks?), repurposing pictures of the Queen's head photoshopped onto her body…
…or simply reminding us how NO OUTFIT looks bad on her, Rihanna's online presence is a joy to follow. Her appearances on Snapchat are rare, but when there's the occasional story, 9/10 you'll see her with her trusty squad of besties twerking, and/or sipping on cocktails.
Rihanna, teach us your ways!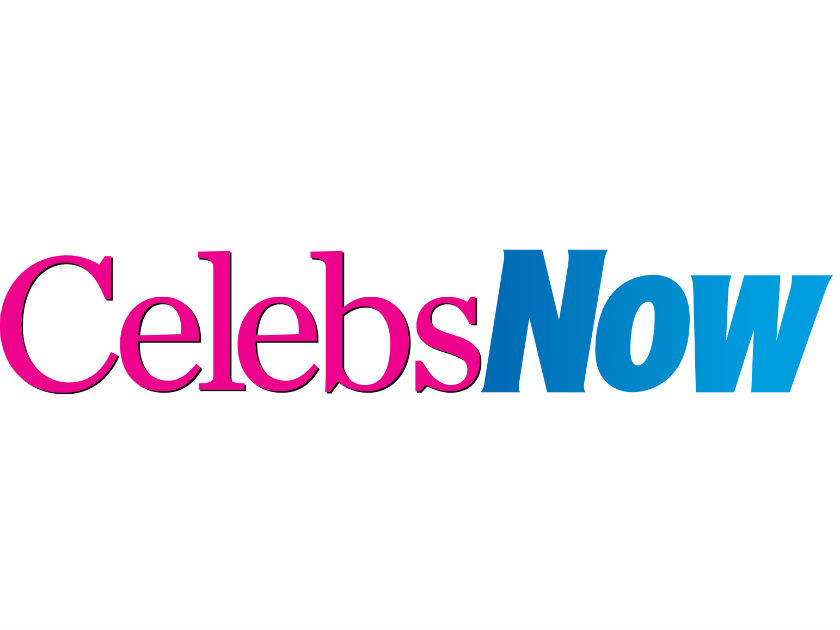 J.K. Rowling
Twittter: jk_rowling 
Once you've written the biggest children's book franchise of all time, you'd be well within your rights to sit back, relax and enjoy all you've created, never engaging with the adoring public again.
Not J.K., though – instead, the Harry Potter author is a daily Tweeter, responding to fan theories about the series, as well as taking every opportunity possible to take hilarious swipes at a certain, tan-loving President…
Along with delivering Hogwarts-based gems and tangerine-related shade, we love JK on Twitter because she also uses the fact that she has a large following to inform the public on important issues – she was one celebrity in particular who retweeted information for missing people immediately following the Manchester tragedies.
Charity and hilarity – what more could you want?
Lord Sugar
Twitter: Lord_Sugar 
Lord Sugar may be the boss on The Apprentice, but he's shown he can scrap on the online playground with the best of 'em – and often, the target of his criticisms is his top frenemy, Piers Morgan. Exhibit A:
Perfect.
Scarlett Moffatt
Twitter: ScarlettMoffatt / Instagram: scarlett_moffatt_
Part of then appeal of ScarMo is the fact that despiite her rising fame, she's remained much of a normal person, just like us.
Take this example, for instance: her side-by-side comparison picture with herself and Emily Ratajkowski, showing the differences in sunbathing aesthetics among celebs:
Scarlett keeps it real – and we love her for it!
Stormzy
Twitter, Snapchat: Stormzy1
The rapper from Thornton Heath, south London has made it big – and though his excellent skills on the mic are the reason why, the fact that he's such a lovable character online doesn't hurt. From a mass invite to a Thorpe Park birthday party, or a pledge to become Prime Minister…
…or even his very own version of Come Dine With Me…
…he is, in short terms, a HOOT.
Cher
Who said social media was just for the kids? Cher is 71-years-young, and makes the best use of emojis on Twitter than anyone else. Take this Valentine's day emoji collage:
Or, this piece of sage advice:
Diddy
Earlier this year, Kylie Jenner posted this picture on Instagram:
Then rap mogul Diddy posted the same picture… with Kylie and sister Kendall cropped out:
And just for the sheer amount of conviction that took, and for introducing the #DiddyCrop to our lives, we feel he deserves an honourable mention. Long live the shady #DiddyCrop.