Mathew recently confessed he found out about Beyonce's latest pregnancy on social media…
Finding out you're expecting a baby should be a time involving all of your loved ones, right? Phone calls, text messages, Skype chats… Making that announcement is all part of the fun. Which is why it's so strange that Beyoncé's dad Mathew Knowles only found out his daughter is having twins when the rest of us did.
Beyoncé, 35, broke the internet with the news, clocking up the most likes on an Instagram picture ever (almost 6.6 million), and sent her fans into complete meltdown. And 65-year-old Mathew was just as surprised to learn he'll soon have two more grandchildren.
MORE: Uh-oh! Someone wore the SAME outfit as Blue Ivy Carter to the Grammys
MORE: Get Beyonce's Grammys beauty look for under £60!
'I was shocked,' he said following the announcement. 'I got a first text and I was like: "Why is this person saying congratulations?" Then I got a second text from one of my students at Texas Southern and I was like: "What are you talking about?" He was like: "Go to the web." I didn't know myself.'
After finding out about the pregnancy, Mathew called to congratulate his daughter, revealing that she sounded 'a little tired'. But he declined to go into any further detail about the conversation.
Scratch beneath the surface and the lack of communication between father and daughter in the run-up to the big reveal isn't so surprising.
At eight years old, Beyoncé was encouraged by Mathew to join Girls Tyme – who would go on to become Destiny's Child. It wasn't long before he realised their potential and set up what's been described as a 'singing boot camp' for them in his home.
But the pressures of working for her dad soon began to take their toll on Beyoncé and resulted in years of feuding behind the scenes…
NO, NO, NO
After years of talent shows and record label auditions, in 1997 Destiny's Child signed a major deal with Columbia. Mathew handled all of the band's finances and started taking an official commission as their manager.
It should've been a euphoric time, but Mathew was at times unforgiving with the group's schedule, despite one of the girls being his teenage daughter.
LaTavia Roberson, an original Destiny's Child member, recalls: 'We used to call him Joe Jackson [in reference to Michael Jackson's famously strict father]. It's not like he beat us with his belt or anything, but he was very strict. He didn't mince his words and it can be tough to take that kind of criticism when you're a little girl. We'd try not to let it break us.'
She and bandmate LeToya Luckett voiced their concerns about Mathew's management style and, according to them, they were subsequently removed from the group.
The girls were eventually replaced with Michelle Williams in 2000 but, in Mathew's eyes, Beyoncé was always the moneymaker.
INDEPENDENT WOMAN
She's known for her shrewd business mind and fierce work ethic, and Beyoncé has previously revealed Mathew wasn't happy when she started wanting more control over her earnings. The Crazy In Love hitmaker also claimed she had no say in the shows she performed until she was in her twenties, when she forced him to listen to her.
'It took a while for me and my dad to have an understanding,' she said. 'When I turned 18 and started handling my business more, he went into shock. And we had our issues. I'd say no to something and he'd book it anyway. Then I'd have to do it because I'd look bad [otherwise].'
Mathew is listed as executive producer of every Destiny's Child record and two of Beyoncé's six solo albums, so it's understandable the pair didn't always get on professionally.
Destiny's Child announced a hiatus in 2002 and it was widely reported that Mathew convinced the girls to go their separate ways in order to make as much money from them individually as possible.
Band member Kelly Rowland also said it was their 'manager's idea' for them to work on solo albums. But despite their differences, Mathew and Beyoncé's biggest fallout was yet to come…
SURVIVOR
In March 2011, Beyoncé sensationally revealed she was severing professional ties with her father amid reports he'd stolen money from her.
While Beyoncé insisted there was no bad blood between them, saying: 'He is my father for life and I love my dad dearly,' the star reportedly ordered her law firm to conduct an audit into her finances. Although Mathew has always denied stealing from his daughter, they haven't worked together since.
Mathew was also quick to deny that it was Beyoncé's sole decision to end their working relationship, saying: 'This was not a normal ending of a business arrangement. This was a dad and a daughter, and it was incredibly painful and it had some difficulties. She didn't let me go, we both let each other go.'
The same year, Mathew and Beyoncé's mother Tina divorced after 31 years of marriage. The couple had separated two years earlier in 2009, after it emerged that Mathew had fathered a love child.
Following the release of 4, Beyoncé's first album after she ceased working with her father, Mathew criticised its lack of hit singles, laying the blame with her new label and management.
LEMONADE
Beyoncé released sixth album Lemonade in 2016 and appeared to reference her fallout with Mathew in the lyrics, singing: 'You remind me of my father – a magician, able to exist in two places at once. In the tradition of men in my blood you come home at 3am and lie to me. What are you hiding?'
This led the singer's army of devoted fans – the BeyHive – to conclude that Beyoncé was channelling Tina on the record, recalling how she might have felt to have been cheated on.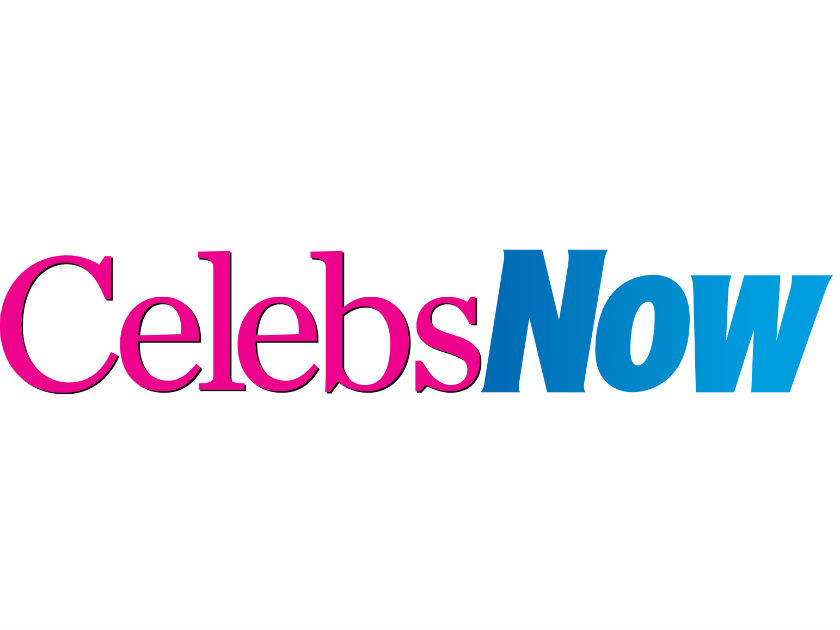 Another line seemed to suggest the man referred to used to beat her, but Mathew has categorically denied it's about him, saying: 'I can say I have never in my life hit my daughter. I didn't believe in that.'
Beyoncé has never addressed reports Mathew is referenced on Lemonade, but it's safe to say their relationship is strained.
And, following claims that Mathew's contact with Beyoncé's five-year-old daughter with husband Jay Z, Blue Ivy, has been minimal, is it such a surprise he found out about her latest pregnancy via social media?