How Cheryl's former husband Jean-Bernard is trying to get her back - and why it won't work
Despite Cheryl Fernandez-Versini filing 
for divorce and citing 'unreasonable behaviour', her estranged husband Jean-Bernard is reportedly on a mission to win her back.
But it seems he may have some stiff competition on his hands in the form of One Direction's Liam Payne!
If claims are to be believed Liam and Cheryl began a romance last December after the X Factor judge decided to divorce from Jean-Bernard, 35.
Liam, 22, has told friends he is 'madly in love' with 32-year-old Cheryl. A friend of the pair told The Sun: 'This is the real deal.'
But while Liam and Cheryl's alleged romance blossoms, according to other reports, J-B's family claim that he also 'wants 
to make his marriage to Cheryl work'. 
But Now understands that for 
Cheryl, 32, there's no going back.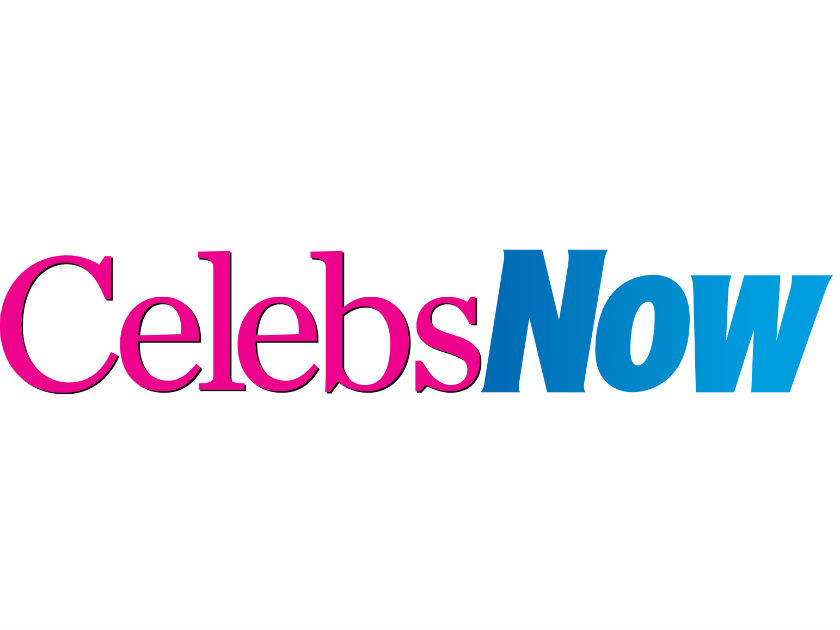 'She's fed up with JB,' says our source . 'His attempts to be 
a loving suitor are far too little, much too late. Cheryl's only interested in getting divorced 
as quickly as possible and 
finds his change of heart – 
almost wilfully refusing 
to accept their relationship is over – to be completely baffling.'
Cheryl and JB married on 
7 July 2014 after a whirlwind three-month romance, but 
just 19 months later the marriage ran into troubles, with the couple even spending Christmas apart.
FIND OUT WHICH ONE DIRECTION STAR HAS BEEN FLIRTING WITH CHERYL 
'To say she's 
no longer in love 
with JB would be 
an understatement,' continues our source. 'She actively dislikes him and can't wait 
to scrub him from history. Remember when she finally split from Ashley and was left with that 'Mrs C' tattoo on the back 
of her neck? Well, even then she was torn about doing it and she had the same feeling about losing the surname Cole. That's 
why she never went back 
to Tweedy. The same thing won't be happening with Fernandez-Versini. She's glad she never bothered to learn French now. JB always wanted 
her to learn.'
Very little was known about 
JB, 33, when 
Cheryl announced their marriage 
on her website 
with a picture 
of her wedding 
ring, but it's thought that JB had been the one to pursue Cheryl. 'He was the 
one who chased her. He was 
the guy who proposed and 
swept her off her feet,' our source tells us, adding: 'She didn't make any of the running in the early days, so for him to walk away and then claim that he's 
still in love and wants to fight for their marriage at this point is far too late for Cheryl. If Cheryl could have an annulment tomorrow, she'd take it.'
JB is said to have sent Cheryl 
a number of presents recently 
to try to win her affections 
and patch up their marriage, including flowers, chocolates and jewellery, and his family are reported as saying that: 'He's still in love with her.'
As Now previously revealed, Cheryl and JB married in Mustique, which is governed by the law of the Grenadines and states you're not allowed to file for a divorce until you've been married for at least three years, except in cases of 'exceptional hardship'.
'It's a massive bind for Cheryl that she has to go through so much effort to get the divorce pushed through,' says our source. As she's pointed out to her mates, it wasn't 
that hard to get married, was it? And that's the 
big commitment. Or the big mistake, as she puts it.
'There's a line in a Bob Dylan song where he says about his ex: "I can't even touch the books you've read." That's how strongly Cheryl feels about JB now. She feels like he's still trying to exert 
some sort of control.'
JB has always remained tight-lipped on the relationship breakdown, aside from a series 
of cryptic tweets, including: 'Mean people don't bother me 
a bit. Mean people who disguise themselves as nice people bother me a whole lot.' He added in the caption: 'Don't come for me unless I send for you.'
It was widely thought to have been a thinly veiled attack aimed at Cheryl who, at the time, Now understands, had hopes of salvaging the marriage. But as she's got stronger and stronger, she's realised she doesn't want JB back and she's told him that.
Cheryl's undoubtedly a tough character. She's already been through one divorce after publicly finding out that her husband Ashley, 35, had cheated on her. And our source says she's already bouncing back from this break-up.
'She's come through tougher things than this,' says the insider. 'It's no coincidence that she's finally getting on top of her health now that she's made the decision to move on. Her appetite is back and she's working out like a demon. Lily [Cheryl's friend 
and PA] and her mum Joan have been amazing – just so supportive – and they have her back, which is what counts.
'It's funny because Cheryl likes to talk about her fans being soldiers. Well, her friends and family are like the Royal guard. When things get rough, they surround her and make sure nobody can touch her. Just look at her brother Garry, who moved in when it all started to kick off. For all his efforts, JB can't even get her on the phone now.'
Cheryl's terrifying weight loss has been well documented, but in recent weeks she's been looking healthier and at her best friend Kimberley Walsh's wedding she looked like she'd finally turned a corner. Our source says: 'Kimba's wedding came at a perfect 
time for Cheryl. It was a ray of sunshine after the darkest days – and it reminded Cheryl how much she has to live for. She won't let JB put her off love.
'Cheryl is getting better and stronger every day. She knows she's worth a whole lot more 
than him and is moving forward, all the wiser for it. JB reckons 
he's prepared to fight for his marriage? Yeah, right. Him 
and whose army?'
VIDEO: SEE CHERYL'S CHANGING FACE OVER TIME